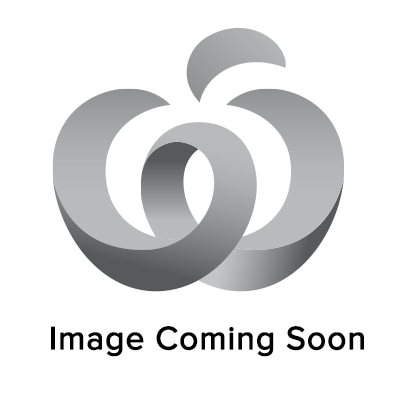 Image gallery
Each link opens a larger version of the image
Helga's Digestive Wellbeing Wholemeal 700g
Product Details
HELGA'S DIGESTIVE WELLBEING BARLEY WHOLEMEALFeed the good bacteria in your gut with a special blend of fibres

Helga's bakers begin with care by selecting the best quality ingredients, those that bring out the best taste in each other.
NEW Helga's Digestive Wellbeing Bread is baked with a unique blend of BARLEYmax™ barley that delivers 2 times the fibre of Helga's Traditional White Bread to support gut health.^
It contains a blend of fibres that help feed the good bacteria in your gut and help with digestion#. Good digestion supports the absorption of nutrients from your food, which is important for overall health and wellbeing.

Vegan Friendly

#BARLEYmax™ barley contains a range of prebiotic fibres, such as fructans, beta glucan and resistant starch to support digestive wellbeing. Consumed as part of a healthy varied diet containing 3g/day of fructans.
^Helga's Digestive Wellbeing Barley Wholemeal Bread contains 7.9g/100g of fibre and Helga's Traditional White Bread contains 3.0g/100g of fibre (March 2020).
One serve (2 slices) of Helga's Digestive Wellbeing Barley Wholemeal Bread contributes 60% towards the Grains & Legumes Nutrition Council™ 48g Whole Grain Daily Target Intake.

2x the Fibre of Helga's Traditional White Bread

Source of Protein

No artificial colours, flavour or preservatives

Contains 60% of your Whole Grain Daily Target Intake

Vegan Friendly
Ingredients
Water, wholemeal wheat flour (21%), wheat flour, BARLEYmax™ flakes (17%), wheat gluten, yeast, vinegar, iodised salt, vegetable gum (412), wheat bran, canola oil, cultured wheat flour, malted barley flour, soy flour, vegetable emulsifiers (471, 472e, 481), vitamins (thiamin, folic acid).

BARLEYmax™ is a barley wholegrain with prebiotic fibre.
Nutrition Information
Nutrition
Avg Qty Per 100g
Avg Qty Per Serving
Further nutritional information may be displayed on back of pack.