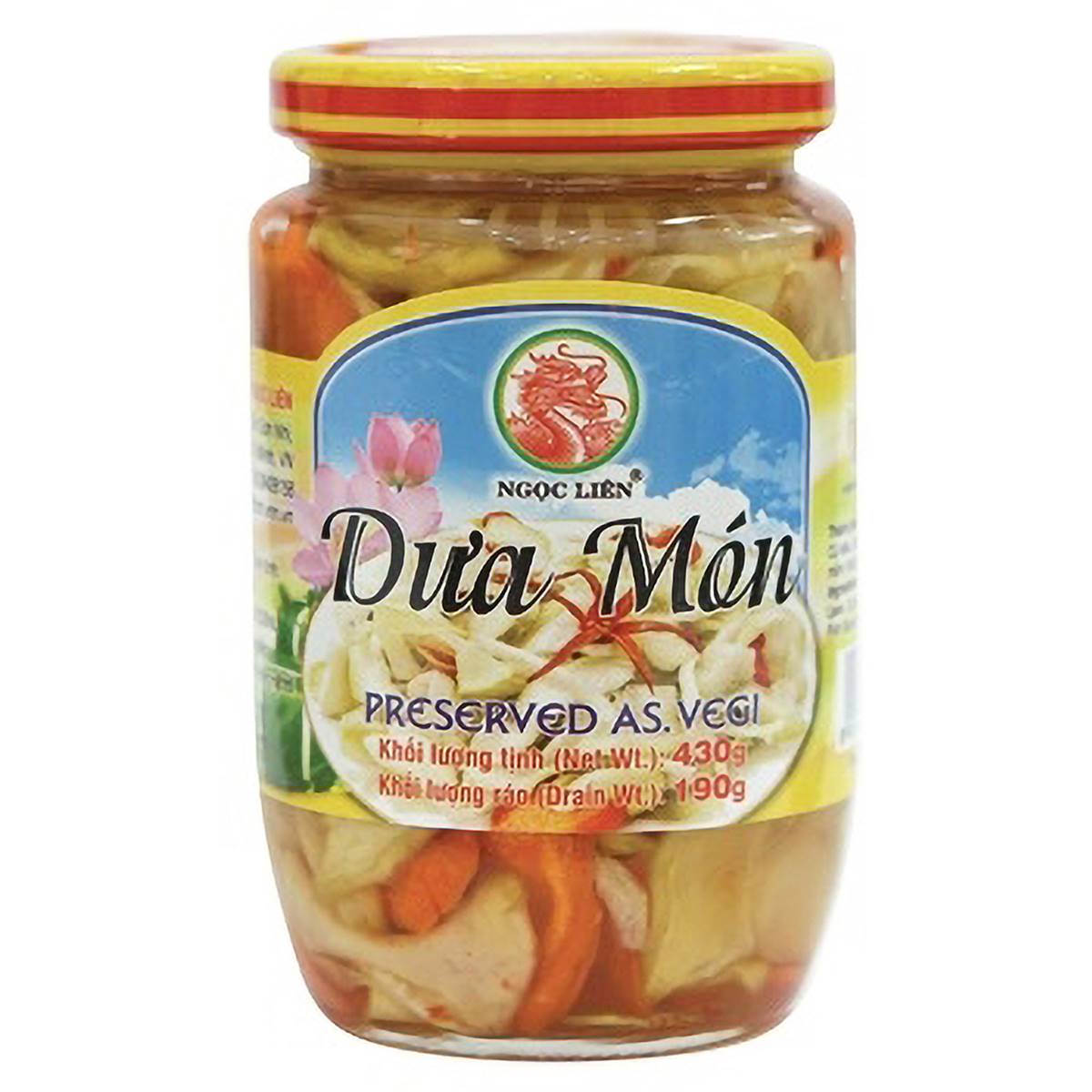 Image gallery
Each link opens a larger version of the image
Ngoc Lien Preserved As Vegi 430g
Product Details
Ngoc Lien Preserved as Vegi is a unique blend of different seasonal fruits and vegetables; this includes papaya, leeks, cucumber, carrots, peppers, garlic among other ingredients.
Ingredients
Papaya, radish, fish sauce, sugar, carrot, leek, cucumber, garlic, chilli, vinegar, preservative (E202), monosodium L-glutamate (E621), ace-k (E950), aspartame (E951), antioxidants (E223).
Nutrition Information
Servings Per Package: 4.3
Serving Size: 100g
Quantity Per Serving
Quantity Per 100g / 100mL
Quantities stated above are averages only. Further nutrition information may be displayed on the product label.
< means Less Than.
- means that the value is not available.