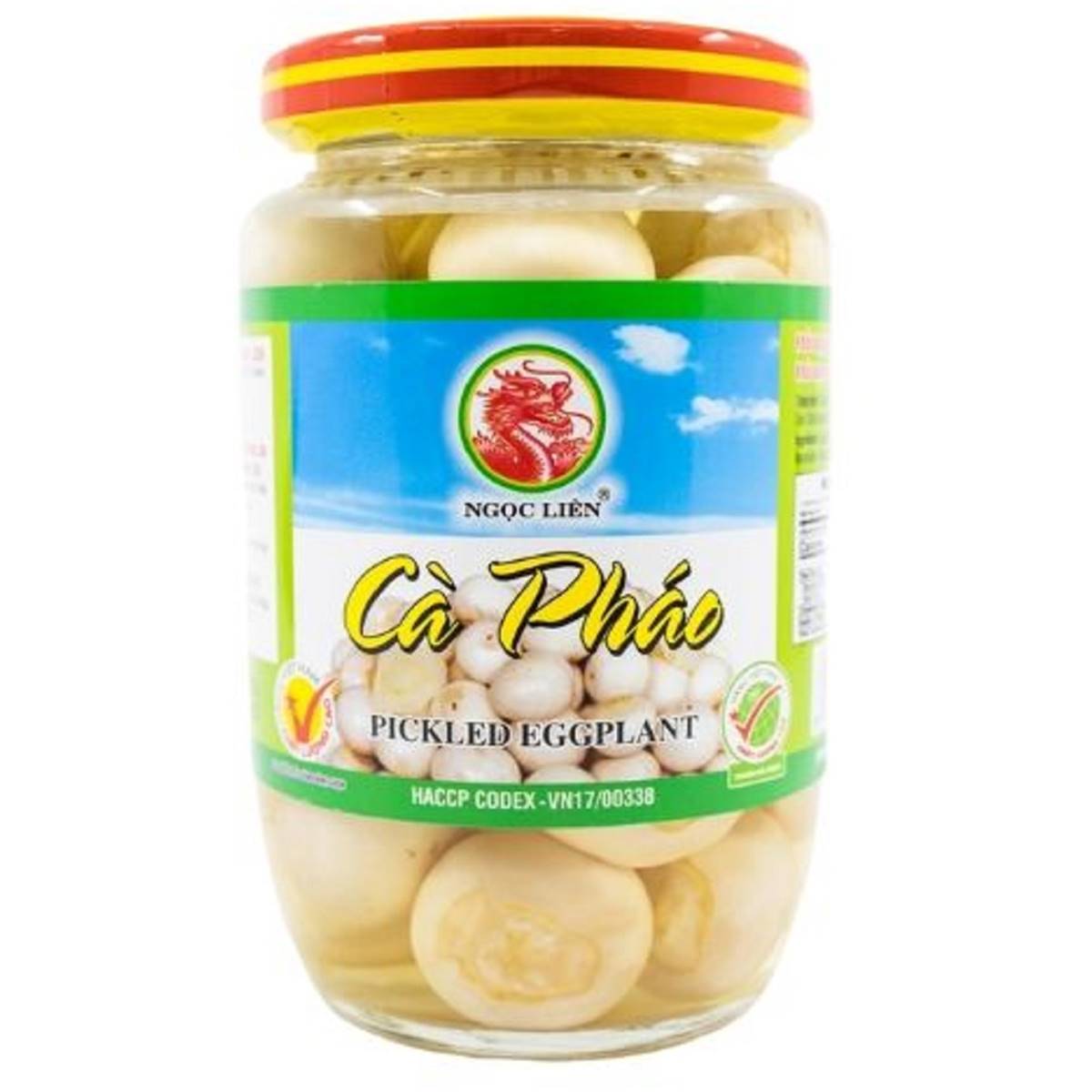 Image gallery
Each link opens a larger version of the image
Ngoc Lien Pickled Eggplant 365g
Product Details
Ngoc Lien Pickled eggplants are selected young, crisp and fresh from the growers. They are typically eaten direct from the jar, or as a condiment with vegetables and rice.
Ingredients
Eggplant, water, salt, sugar, galanga, vinegar, preservative (E202), monosodium L-glutamate (E621), Acesulphame potassium (E950), aspartame (E951), antioxidants (E223).
Nutrition Information
Nutrition
Avg Qty Per 100g
Avg Qty Per Serving
Further nutritional information may be displayed on back of pack.