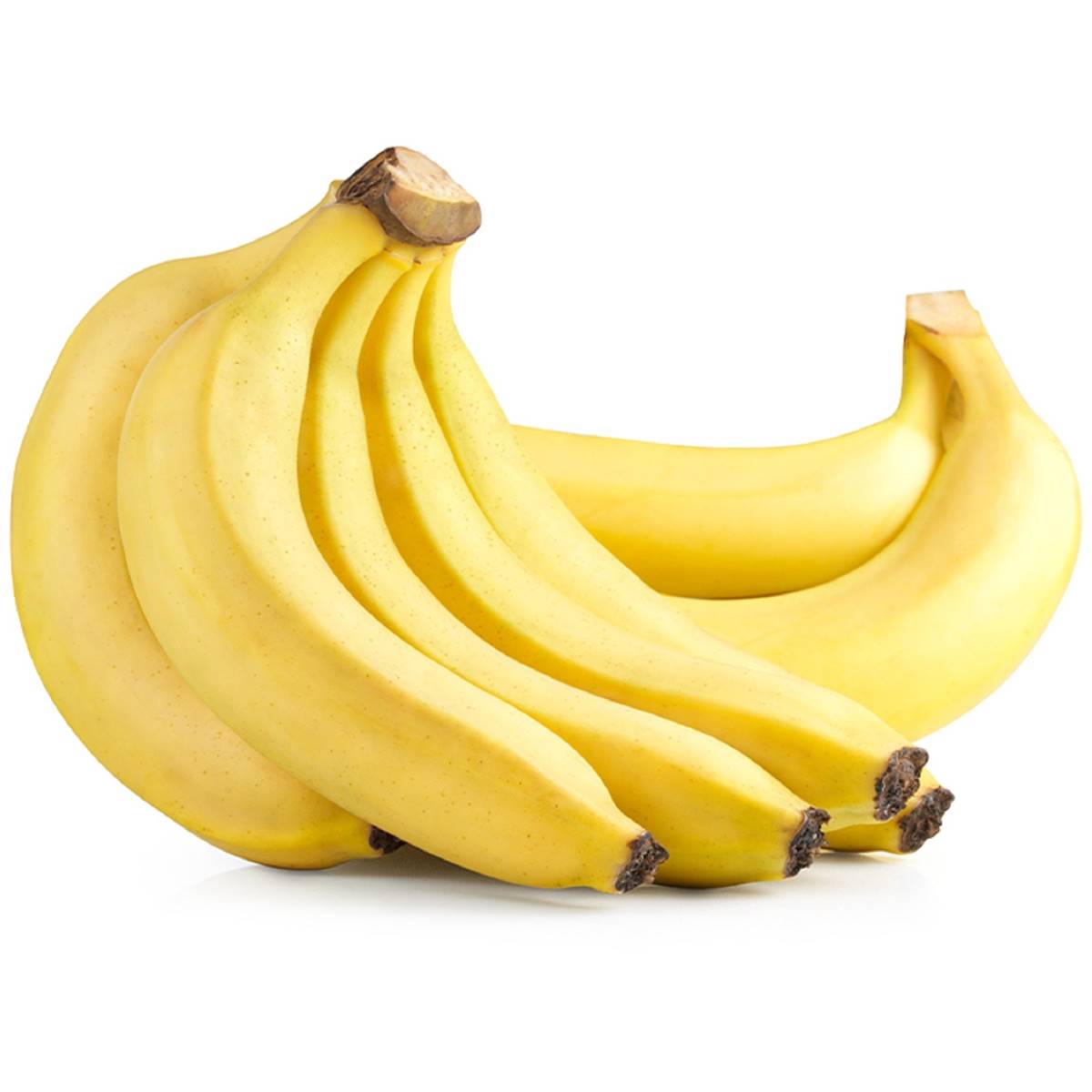 Image gallery
Each link opens a larger version of the image
Product Details
Banana Fun Facts!

Bananas are bent due to a phenomenon known as negative geotropism- once developed, instead of growing towards the ground, bananas turn towards the sun (against gravity). Hence giving them the curved shape.
Bananas are the best source of Vitamin B6
Bananas are composed of 75% water
At over 10,000 years old, bananas are the worlds oldest fruit!

Store
Bananas release ethylene (a natural gas given off by fruit) so if stored near apples, pears or kiwifruit, and tomatoes they may ripen quicker.
Bananas ripen naturally without being refrigerated, If you place them in a refrigerator the skin darkens quicker and slow the fruit from ripening.

What to look for (In a Ripe Banana)
Bananas that are yellow and maybe lightly flecked with brown spots will be at their peak flavor.
Bananas should be plump, firm, and brightly colored.

Ways to eat
Once ripe Bananas are perfect for snacking, used in baking, fruit salads and smoothies

Availability
All year.
Nutrition Information
Quantity Per Serving
Quantity Per 100g / 100mL
Quantities stated above are averages only. Further nutrition information may be displayed on the product label.
< means Less Than.
- means that the value is not available.