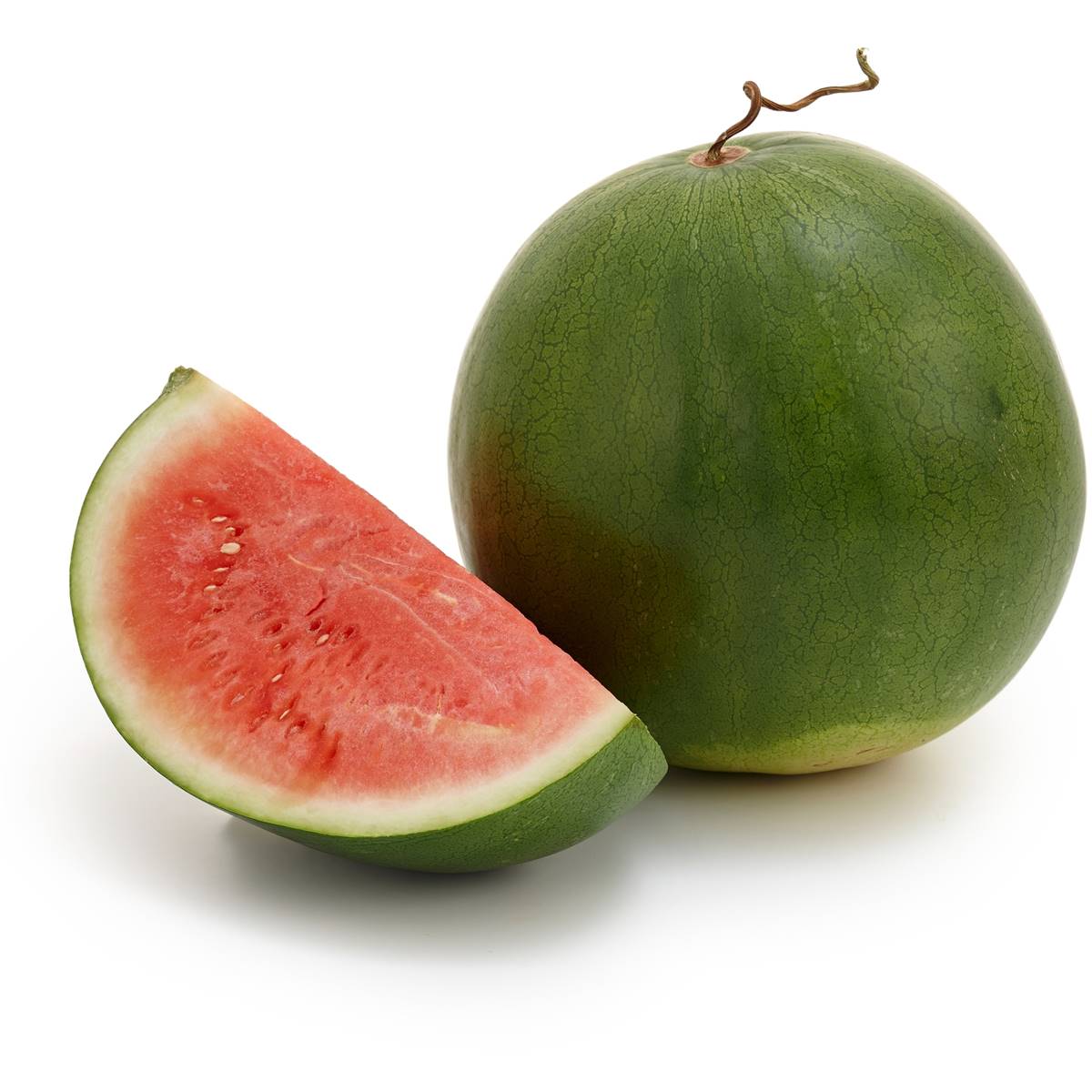 Image gallery
Each link opens a larger version of the image
Red Seedless Watermelon Whole Each
Product Details
Large oval fruit with a thick green skin and a sweet watery pink to red flesh with usually many seeds.
Often the deeper colored the flesh, the sweeter the taste. Watermelon's flesh contains about 6% sugar and it is comprised primarily of water.

Availability
All year.

Ways to eat
Watermelon is best utilized in fresh, uncooked applications. Its flesh can be cubed, balled, sliced into wedges or pureed. The large shell can be carved into a decorative basket and used as a natural vessel for serving beverages or salads. Pureed it can be used to flavor drinks or to make granitas, sorbets and chilled soups. Its sweet flavor pairs well with cucumber, arugula, basil, mint, citrus juice, peanuts, coconut, pecans and robust cheeses such as feta, romano and parmesan. Though not commonly consumed as a result of its bitter flavor the rind of the Watermelon is edible and can be grilled, stewed, stir-fired or pickled. The seeds as well are edible and can be roasted or dried and seasoned. Unlike most other melons, refrigerate Watermelon for best flavor.
Nutrition Information
Quantity Per Serving
Quantity Per 100g / 100mL
Quantities stated above are averages only. Further nutrition information may be displayed on the product label.
< means Less Than.
- means that the value is not available.