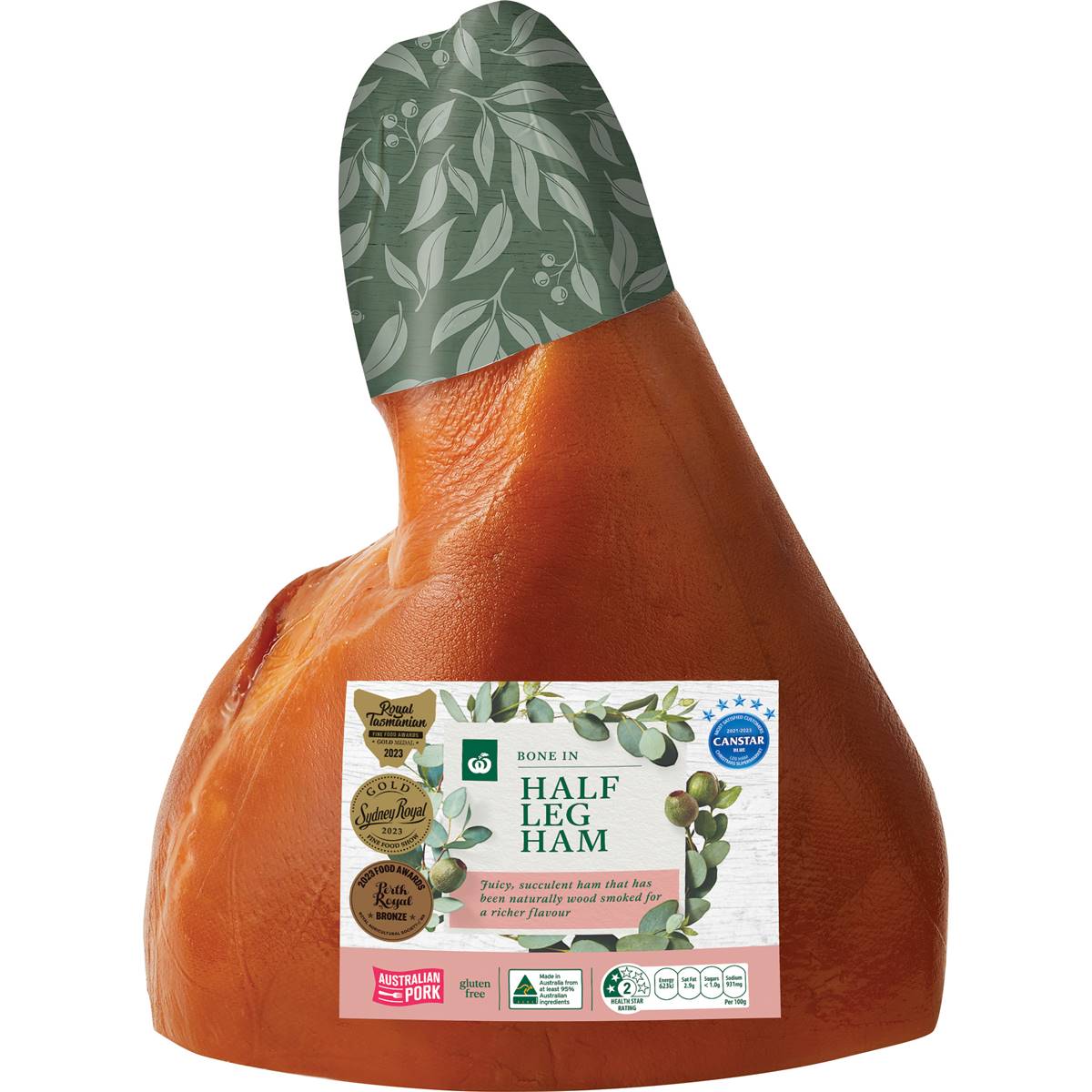 Image gallery
Each link opens a larger version of the image
Woolworths Half Leg Ham Smoked Leg Ham 4kg - 6.5kg
Product Details
Average weight of this product varies between 3.5KG - 6KG
Please note the price shown is calculated based on the maximum weight.
This is a variable weight product and is priced by $/kg. Once we've picked your item in store, we'll refund you for the difference between the weight paid and the weight received.
Perfect Christmas Ham.
Nothing says Christmas like a generous baked ham. Glistening with honey or maple syrup, studded with cloves or flavoured with fruit, a gorgeous ham is the ultimate Christmas crowd-pleaser. It?s delicious served warm or cold. Plus, teamed with fresh bread, a delicious relish or served with salad, it?s a Boxing Day staple.
Looking for Christmas Ham recipe Inspirations.
Why not try some of our favourites
Discover more about Christmas Hams
here