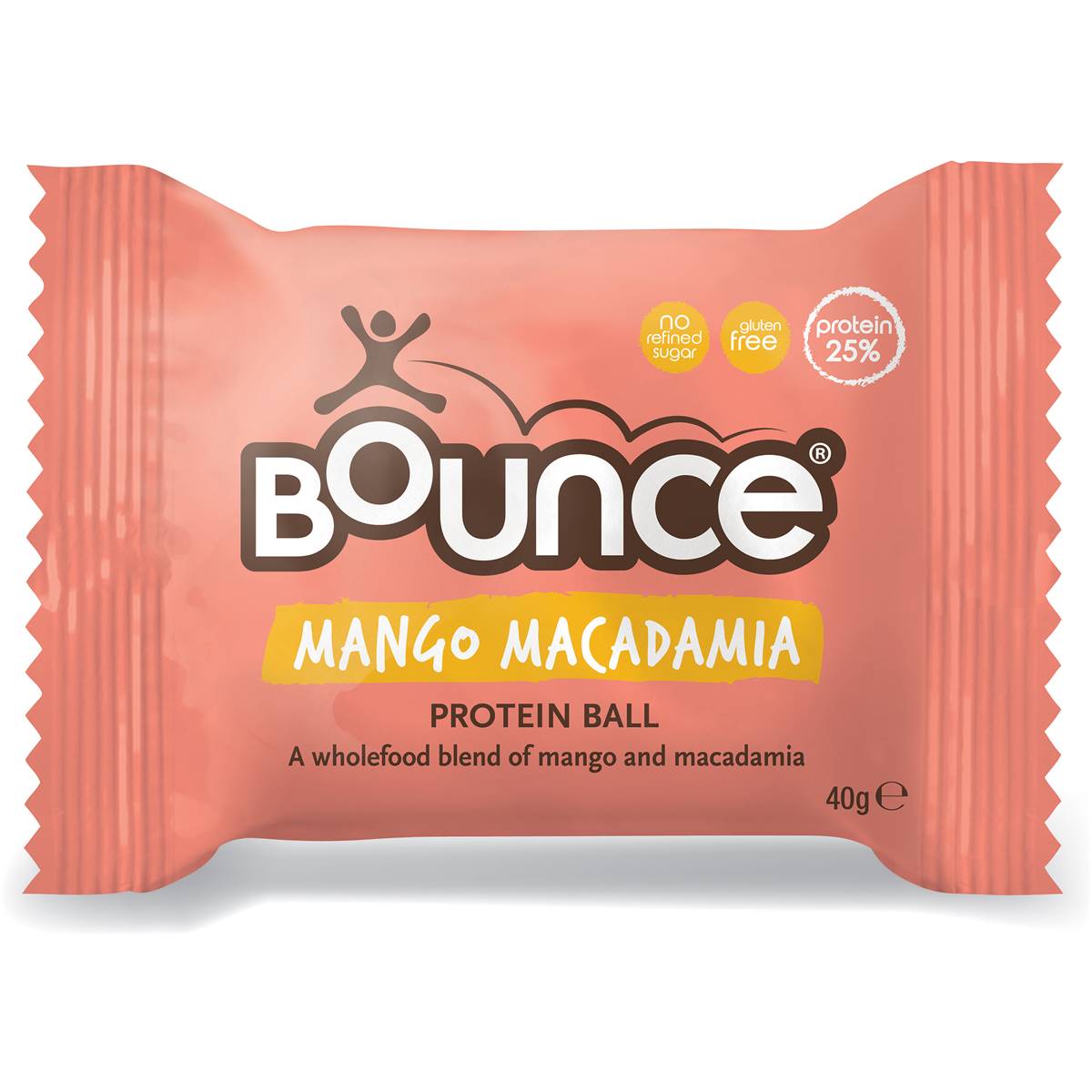 Image gallery
Each link opens a larger version of the image
Bounce Mango Macadamia Protein Ball 40g
Product Details
Ingredients
Nut Blend (Cashews, Macadamias 6%), Whey Protein Blend, Brown Rice Syrup, Tapioca Soluble Fibre, Grape Juice, Dates, Mango Puree Powder (2%), Natural Flavours, Sea Salt.
Allergen
Milk, Cashew Nuts, Macadamia Nuts
Allergen may be present
Peanuts, Tree Nuts, Egg, Soy, Sesame Seeds
Nutrition Information
Servings Per Package: 1
Serving Size: 40g
Quantity Per Serving
Quantity Per 100g / 100mL
Energy
Approx.660kJ
Approx.1650kJ
Protein
Approx.10.2g
Approx.25.6g
Fat, Total
Approx.6.6g
Approx.16.4g
– Saturated
Approx.1.2g
Approx.2.9g
Carbohydrate
Approx.12.8g
Approx.32g
– Sugars
Approx.9.4g
Approx.23.6g
Sodium
Approx.129mg
Approx.323mg
Quantities stated above are averages only. Further nutrition information may be displayed on the product label.
< means Less Than.
- means that the value is not available.