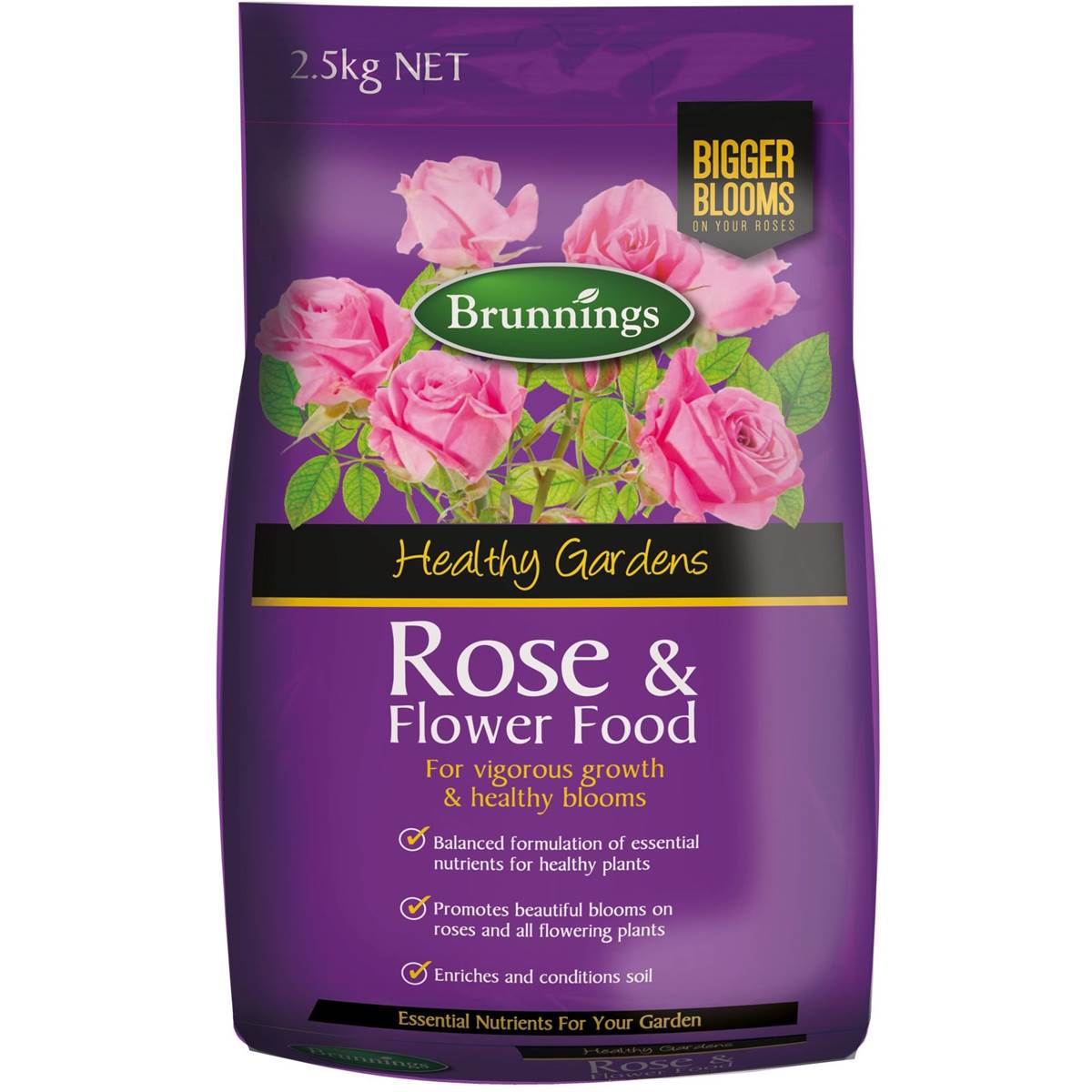 Image gallery
Each link opens a larger version of the image
Brunnings Rose Food 2.5kg
Product Details
Brunnings Rose Food has been specially formulated to provide the essential nutrients required for vigorous growth and healthy blooms.
Directions
The Brunnings Handy Hint... Pruning is normally carried out in July. In very cold areas wait until frosts have ceased. Pruning is essential in order to:
- Ensure blooms of high quality and good size
- Prolong the life of the plant
- Control the shape of the plant
Make sure the secateurs are clean to avoid bruising. Take out all dead wood. Make the cut just above the bud, pointing in the direction you desire the new shoot to grow.
Product Warnings
This product contains cadmium, mercury (excl WA) and lead (excl WA). Continued use of this product in agricultural situations may lead to residue levels in plant and animal products in excess of the maximum level specified by the Australian New Zealand Food Standards Code and the accumulation of cadmium, mercury (excl WA) and lead (excl WA) in soils.