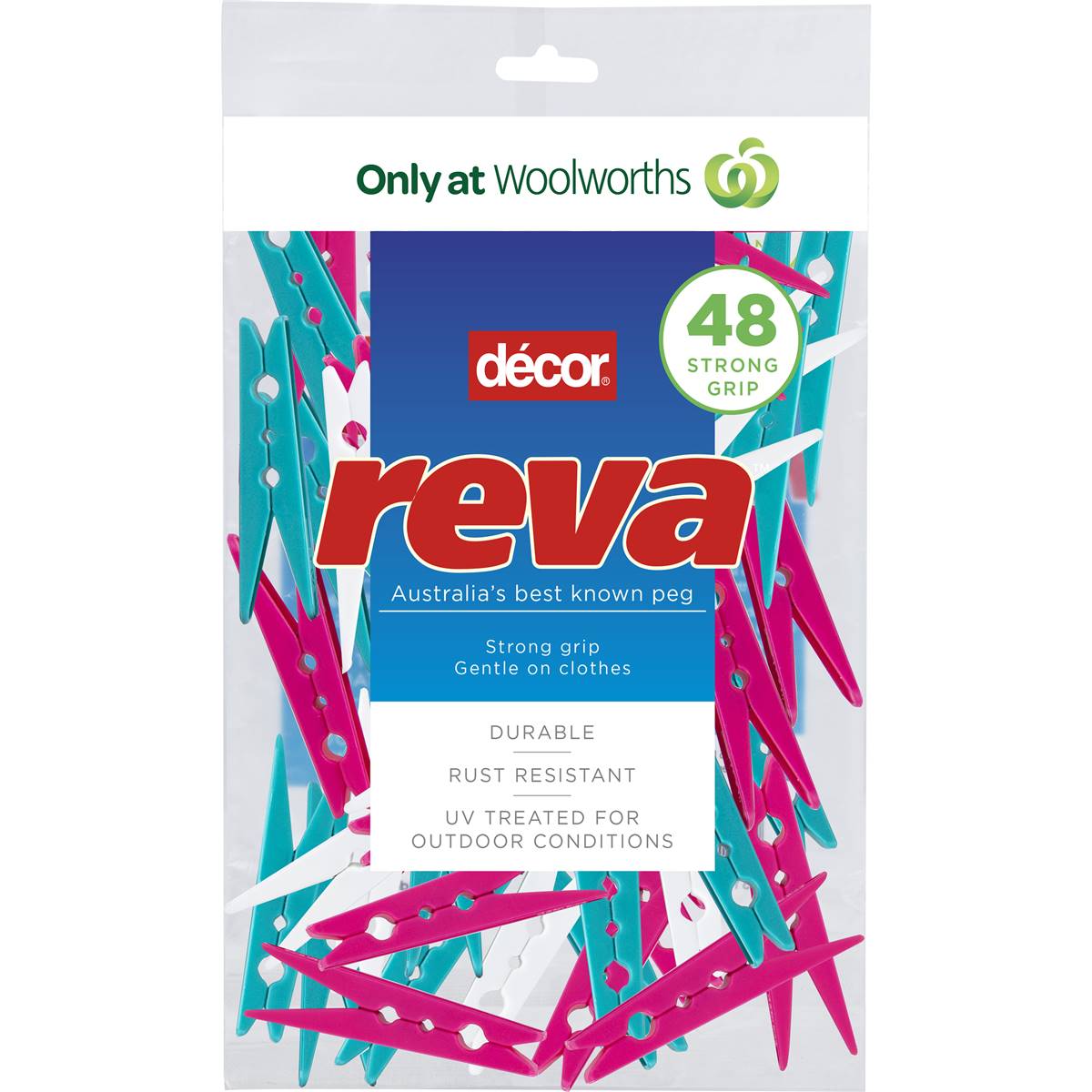 Image gallery
Each link opens a larger version of the image
Reva Pegs Plastic 48 pack
Product Details
The Reva Brand
The genuine Reva peg has been renowned throughout Australia households since 1955. The Reva brand maintains superior quality and is available in regular, and Super Hold varieties.
Facts on Reva Pegs
- Reva clothes pegs are rust resistant.
- The spring technology used by Reva ensures a strong grip whilst remaining gentle on clothes.
Handy Tips for Reva Pegs
- Reva clothes pegs are ideal for everyday garments such as T-shirts and pants. For heavier garments such as blankets and large towels, try Reva Super Hold clothes pegs.
- Reva pegs are great for re-sealing plastic or paper bags. Simply fold down the pack and place the Reva peg appropriately.
- For art projects requiring gluing or long drying times, Reva pegs are ideal clamps for holding materials together.