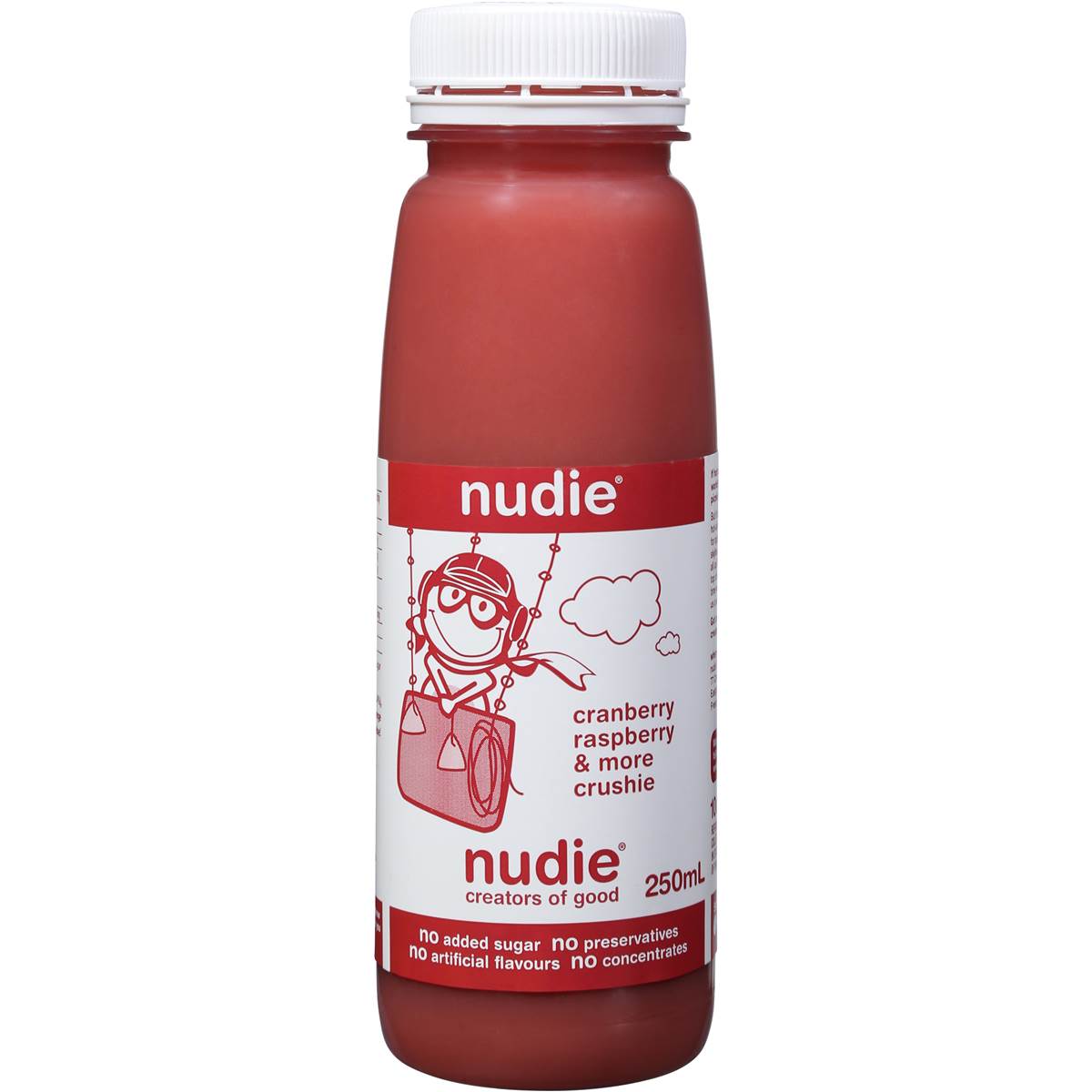 Image gallery
Each link opens a larger version of the image
Nudie Cranberry Raspberry & More Crushie 250ml
Product Details
If hot air didn't rise, we'd probably own the world's largest and most elaborately decorated picnic basket.
But it does, so we actually own a fairly spectacular hot-air balloon. It's a giant purple Nudie, which makes for quite a majestic sight as it floats across the skyline. Its head is a whopping 16.2m in diameter and all up it's the same height as 193 nudies stacked on top of each other (also a spectacular sight). So next time we swap blending for floating, look up and give us a wave!
Ingredients
(Juice or Puree): 1 1/2 Pears (57.4%),1/2 Banana (16.5%) ,11 Rasberries (15%), 1/4 Orange (9%), 6 Cranberries (2.1%) and nothing else!
Nutrition Information
Nutrition
Avg Qty Per 100g
Avg Qty Per Serving
Further nutritional information may be displayed on back of pack.