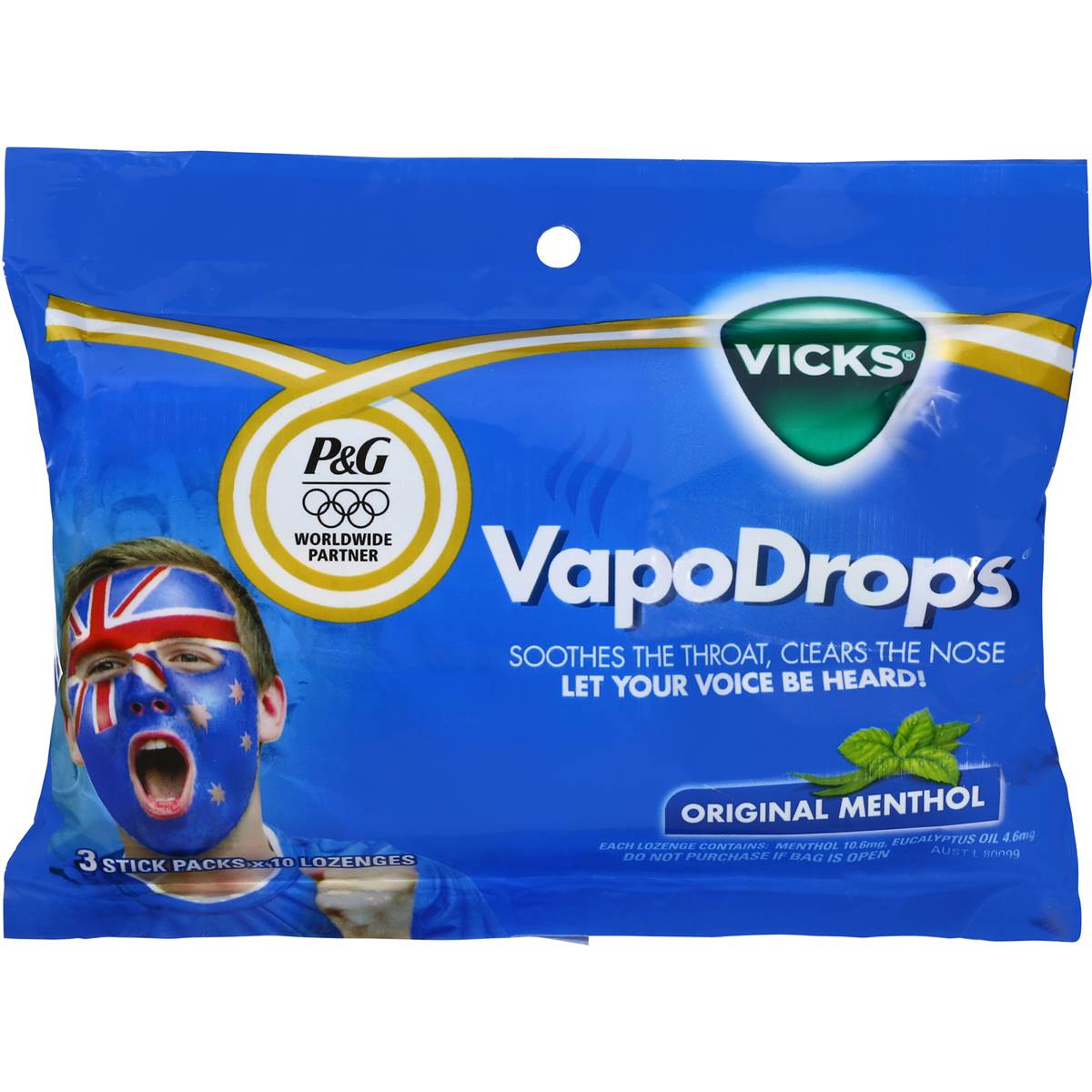 Image gallery
Each link opens a larger version of the image
Vicks Vapodrops Throat Lozenges Menthol 3x10 pack
Product Details
Vicks VapoDrops Original Menthol Cough Lozenges soothes the throat and clears the nose. Let your voice be heard!
Vicks VapoDrops Cough Lozenges clears the nose and soothes the throat
For the nose:
- Vicks vapour action clears and cools nasal passages - fast.
For the throat:
- The proven Vicks medications soothes and cools irritated throats.
Vicks VapoDrops will quickly relieve the "throat tickle" that precedes a coughing fit and could prevent you from using your voice with confidence!
Clears the nose, soothes the throat
Relieves blocked nose
Relieves throat irritation
Ingredients
Active Ingredient per 3.5g : Lozenge: Menthol 10.6Mg, Eucalyptus Oil 4.6Mg.

Directions
Take 1-2 Lozenges as needed.
Suitable For:
Sore throat and blocked nose
Storage Instructions:
Store below 30C
Product Warnings
Not to be used in children under 2 years of age without medical advice. If symptoms persist consult your healthcare practitioner.