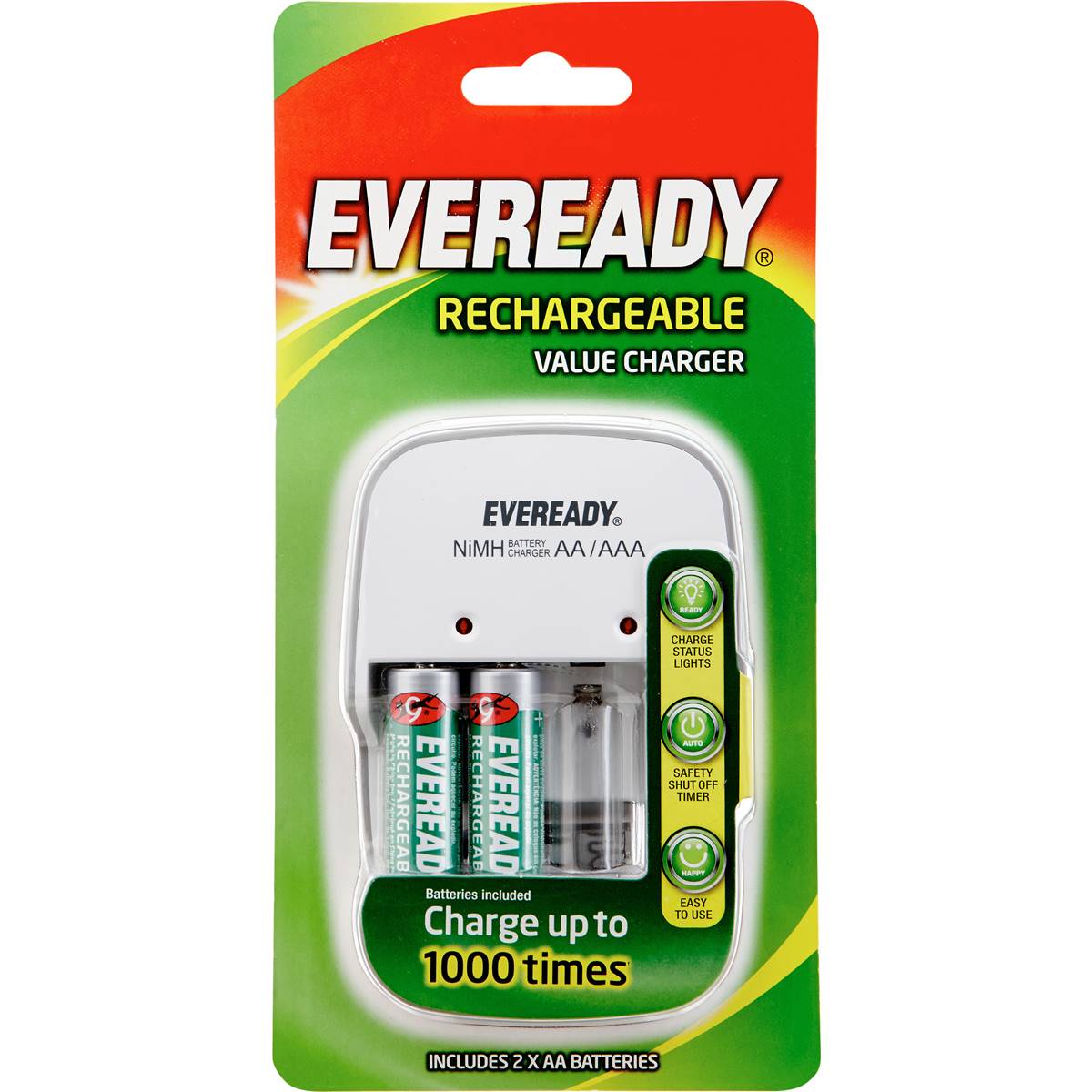 Image gallery
Each link opens a larger version of the image
Eveready Value Battery Charger each
Product Details
Includes 2 X AA Batteries.
NiMH Battery charger AA /AAA
AA - 1300mAh - 5 hours
AAA - 500 mAh - 4 hours
Eveready chargers & Rechargeable batteries are designed for today's demanding devices.
- Charge status indicators
- Safety shut off timer
- Convenient & easy to use
- Charges 2 or 4 AA / AAA NiMH batteries at a time.
Product Warnings
Charge only with standard nickel-metal hydride battery chargers. do not open battery, dispose of in fire. put in backwards, mix with used or other battery types or short circuit -may ignite, explode, leak or get hot causing personal injury. see enclosed insert for warnings, safety and operating instructions.