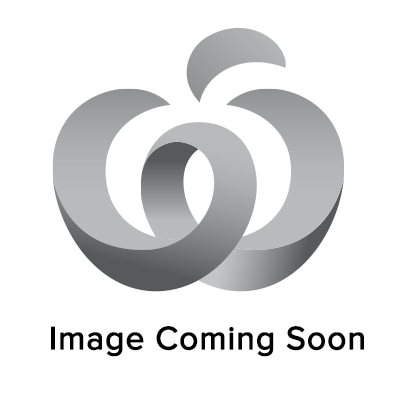 Image gallery
Each link opens a larger version of the image
Woolworths Bread Rolls Grain Lunch 6 pack
Product Details
Ingredients
Wheat Flour, Water, Grains (20%) (Kibbled Rye, Purple Wheat, Oats, Kibbled Barley), Wholegrain Wheat Flour (5%), Wheat Gluten, Yeast, Iodised Salt, Seeds (Linseed, Canola),Vegetable Oils (Contains Palm, Canola), Vitamins (Thiamin, Folate). Topping Options: Plain or Sesame Seeds or Poppy Seeds
Contains Gluten and Sesame Seeds
May contain traces of Egg, Milk, Peanuts, Soybeans Tree Nuts, Sulphites, Lupin
-This product contains 18g Wholegrains. - One 80g serve (1 Roll) of Woolworths Mixed Grains Lunch Rolls contributes 37% of the 48g Whole Grain Daily Target Intake.
Allergen may be present
Egg, Milk, Peanuts, Sesame Seeds, Soybean, Sulphites, Tree Nuts
Nutrition Information
Nutrition
Avg Qty Per 100g
Avg Qty Per Serving
Carbohydrate
42.90g
6.00g
Further nutritional information may be displayed on back of pack.