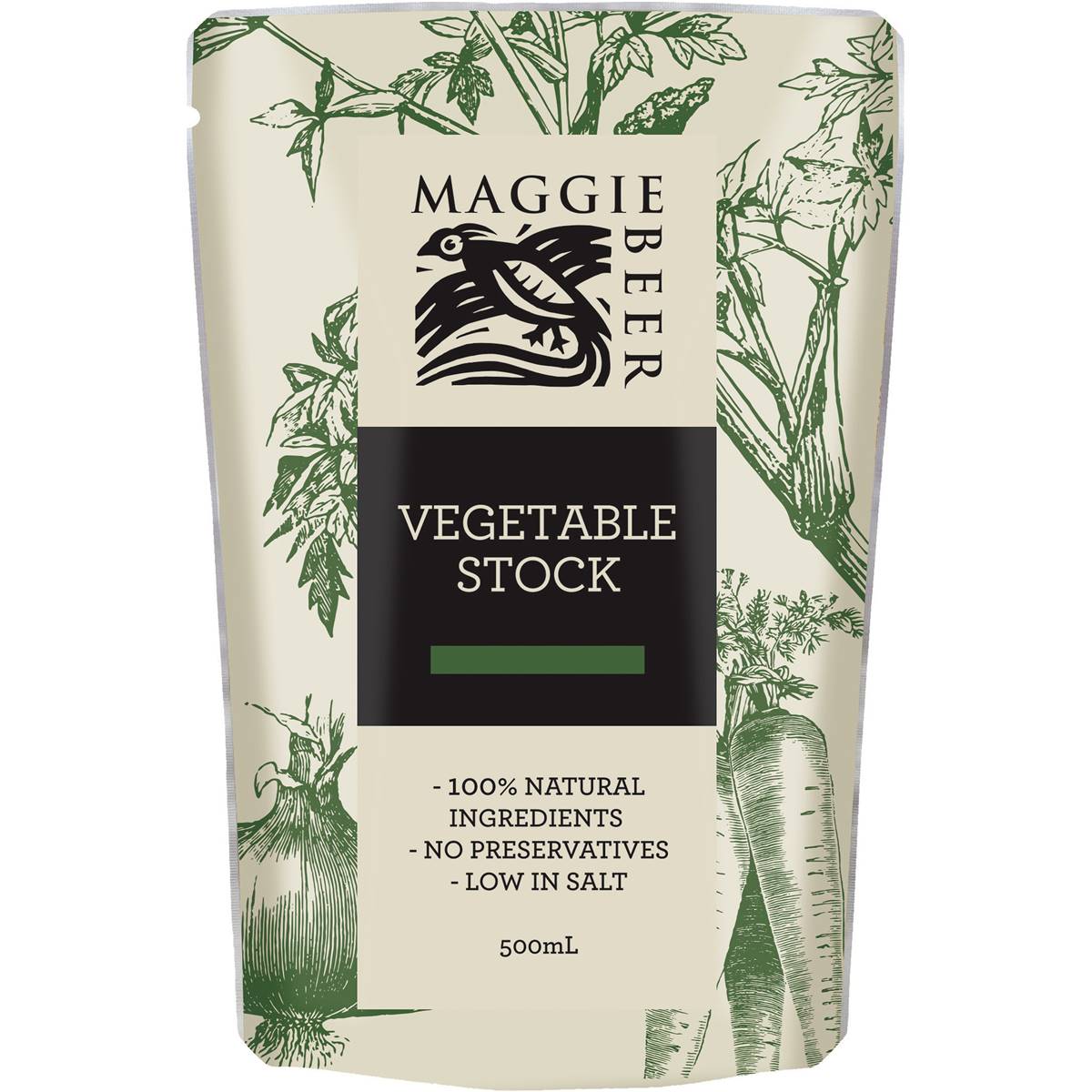 Image gallery
Each link opens a larger version of the image
Maggie Beer Vegetable Stock 500ml
Product Details
"My food philosophy will always remain; to cook from the heart, making the most of each and every ingredient I have to hand. Good stock can transform a dish from the ordinary to the exceptional, but making it is a lengthy process. However, if time is not on your side there's no need to compromise the base of a delicious meal, so here is the stock you would have make yourself if only you did have more hours in the day! Made with a mix of slowly roasted onions and garden vegetables, fresh herbs and the added lift of verjuice. This stock is a perfect starting point for a hearty winter soup, when braising vegetables, cooking whole grains and beans or to reduce with a dash of sherry and quince paste as a totally vegetarian sauce."
Ingredients
Water, Onion(11%), Carrot(10%), Celery(9%), Leek(4%), Potato(4%), Garlic, Verjuice(0.4%)(Preservative (220)), Parsley (0.3%), Mushroom Powder, Salt, Thyme.
Nutrition Information
Nutrition
Avg Qty Per 100g
Avg Qty Per Serving
Further nutritional information may be displayed on back of pack.