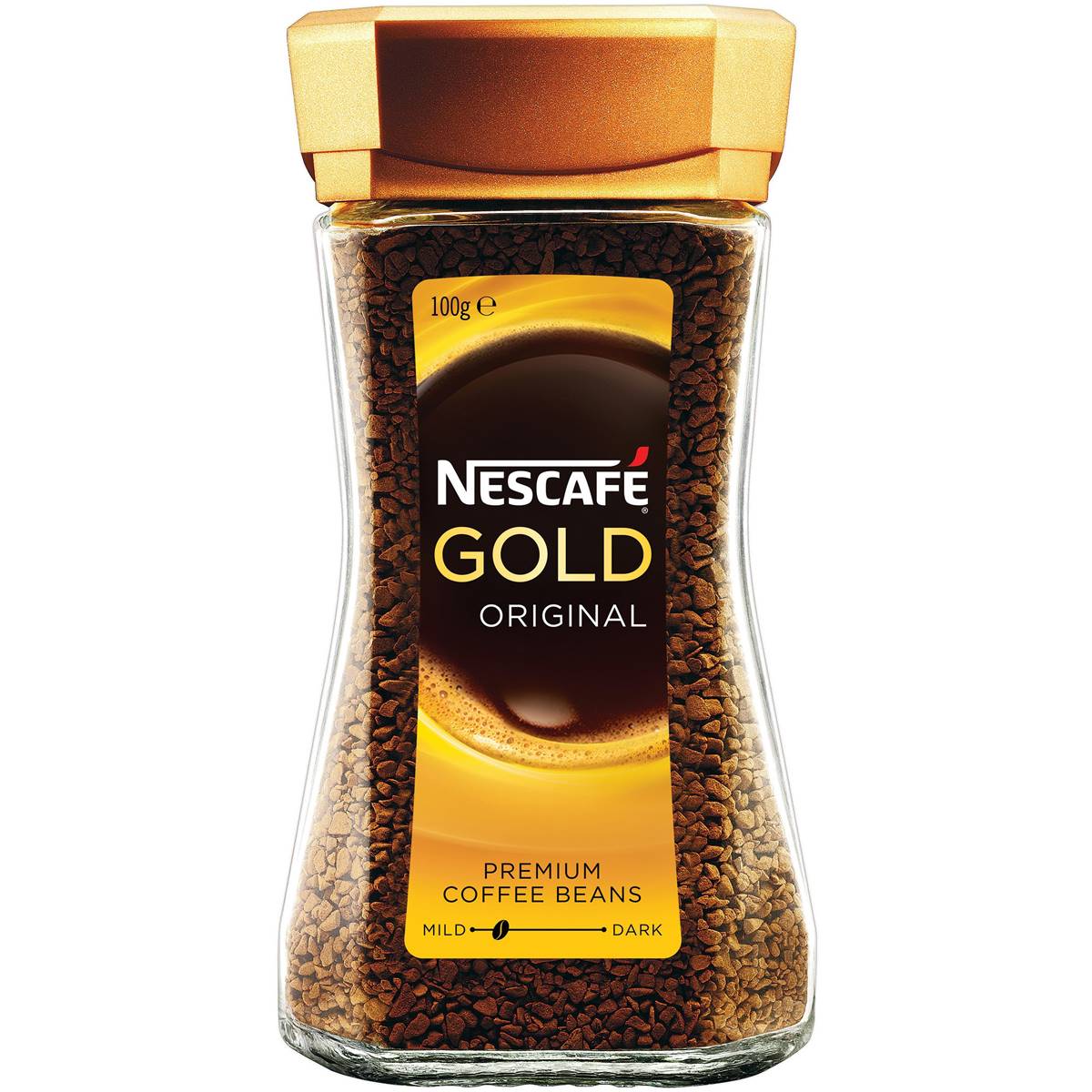 Image gallery
Each link opens a larger version of the image
Nescafe Gold Instant Coffee Original Roast 100g
Product Details
For those who like to live without compromise, NESCAFÃ? Gold might just be your perfect cup. Made from 100% premium coffee beans and nothing else, its rich aroma and flavour can help turn any occasion into something a little more indulgent. Perfect for a lazy morning lie-in, or a quick catch up with newfound friends. In fact, whoâ??s to say you canâ??t indulge in Gold all of the time? Now with a richer coffee taste - get your hands on our NESCAFÃ? Gold Original. The carefully selected beans have been golden-roasted to develop the rich flavours and aromas, for a smooth, satisfying cup every time.
Packed in Australia from imported freeze dried soluble coffee
Ingredients
100% Natural Coffee Beans.