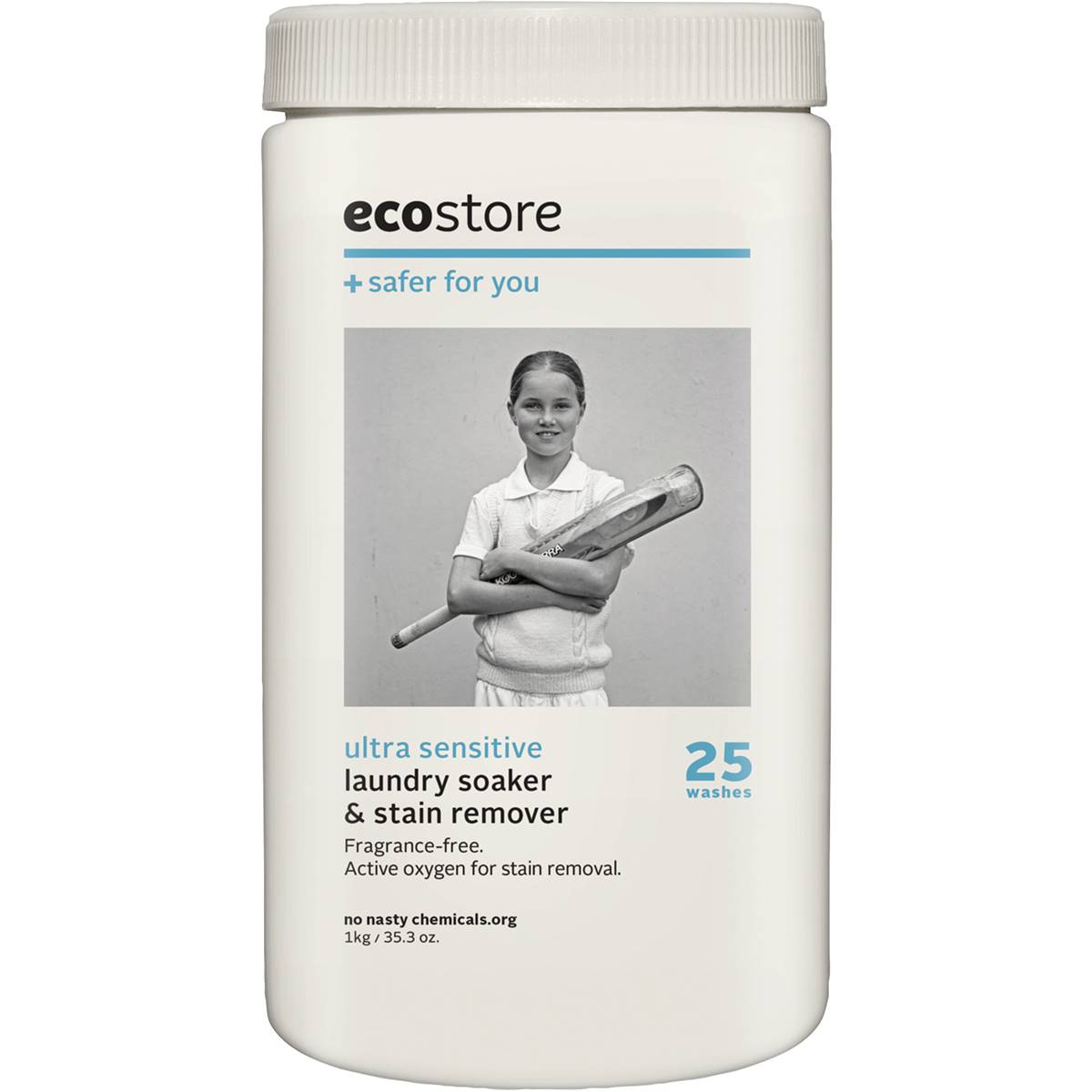 Image gallery
Each link opens a larger version of the image
Ecostore Laundry Soaker & Stain Remover 1kg
Product Details
+ Safer for you
In 1993, ecostore set out to rid the world of nasty chemicals. All the ingredients in our plant & mineral-based products are carefully selected to ensure they're safer for you, your family and our planet, without compromising on performance.
Ultra Sensitive laundry soaker & stain remover
Powerful formation to remove stubborn stains and brighten whites. Excellent results guaranteed every time. Suitable for septic tanks. To make suitable for grey water use, dilute 1 part wash water to 3 parts water.
Ingredients
Sodium Bicarbonate (Baking Soda), Sodium Carbonate Peroxide (Oxygen-base Bleach), Sodium Citrate (Plant-based Builder), Sodium Sulphate, TAED (Bleach Activator), Sodium Coco-Sulphate (Plate-based Surfactant), Helianthus Annuus (Sunflower) Seed Oil.
Directions
Normal loads: add 2 tablespoons to machine dispense with laundry powder/liquid.

Hard water and large loads: use 3 tablespoon.

Heavy stains: stop the machine in soaking cycle and leave overnight.

Soaking: dissolve 2 tablespoons in a bucket of warm water, then clothes.

Always check garment instructions and test for colourfastness. Do no soak zips or metal buttons. Do not use on woollens or delicates, instead we recommend ecostore wool & delicates.