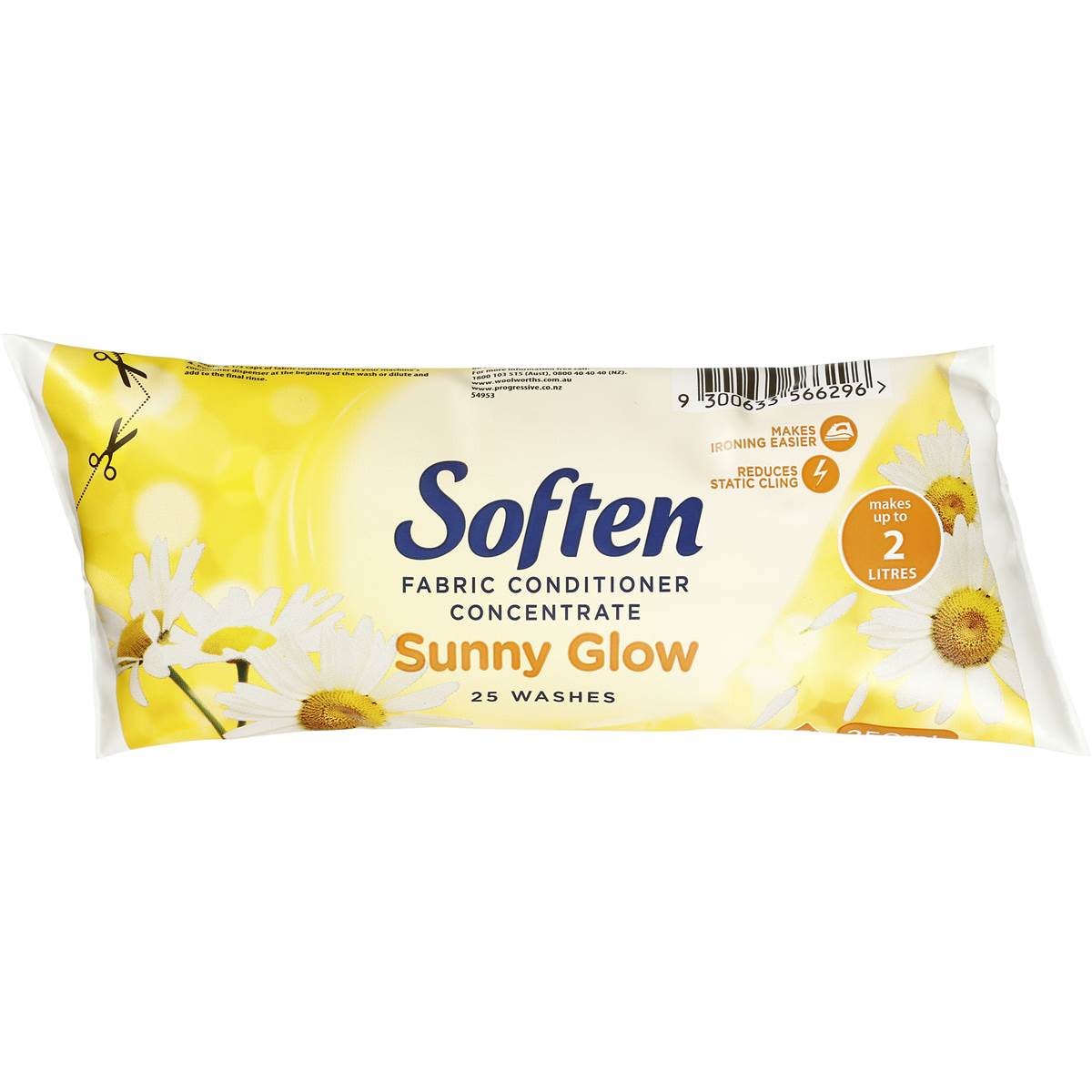 Image gallery
Each link opens a larger version of the image
Soften Fabric Softener Concentrate Sunny Glow 250ml
Product Details
Soften Sunny Glow Fabric Conditioner Concentrate makes ironing easier and reduces static cling for up to 25 washes.
Directions
1. 3/4 fill an empty Soften 2L Fabric Conditioner bottle with warm water.
2. Snip sachet corner and pour contents into the bottle.
3. Replace cap and shake, then top up with warm water.
4. Pour 1 & 1/3 caps of fabric conditioner into your machine's conditioner dispenser at the beginning of the wash or dilute and add to the final rinse.
Storage Instructions:
Store below 30°C.
Product Warnings
Fabric Conditioners are not for use on children's sleepwear, or other garments labelled as flame resistant, as they may reduce flame resistance.