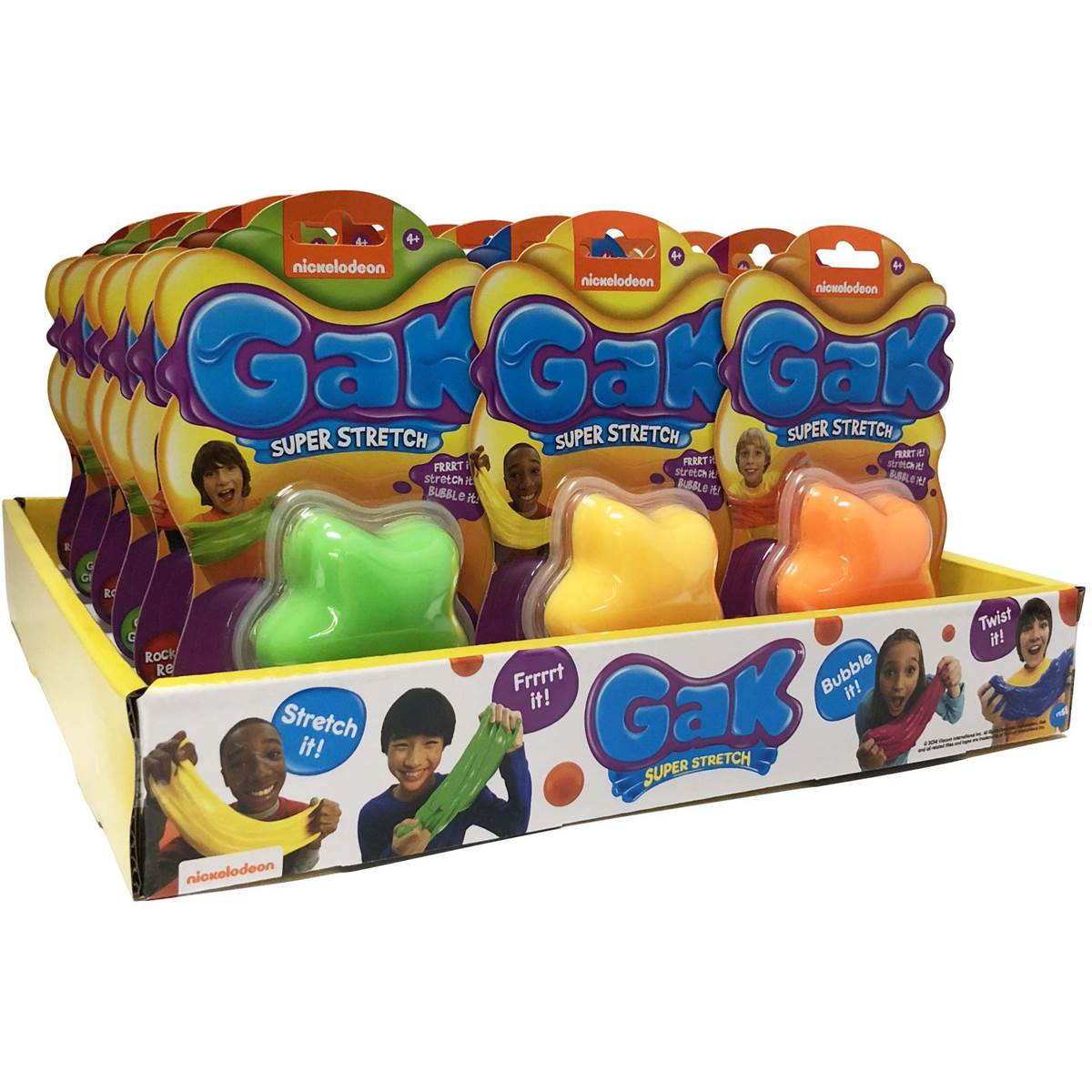 Image gallery
Each link opens a larger version of the image
Product Details
Gak is Back, and its new Super Stretch formula stretches farther and faster! Once you pick it up, you won't want to put it down. Hold it, roll it, bubble it, stretch it... you've got the knack for Gak!
Also check out these other Gaks!
- Satellites.
- Atom.
- Shooting Star.
- Glo Green.
- Glo Blue.
- Glo Orange.
Product Warnings
Gak is washable and non-toxic - but here is what not to do with it:
May cause an allergic reaction in hypersensitive individuals.
Do not eat! Keep out of reach of pets and small children. Keep away from face, eyes and hair. In case of accidental contact, use running warm water to dissolve.