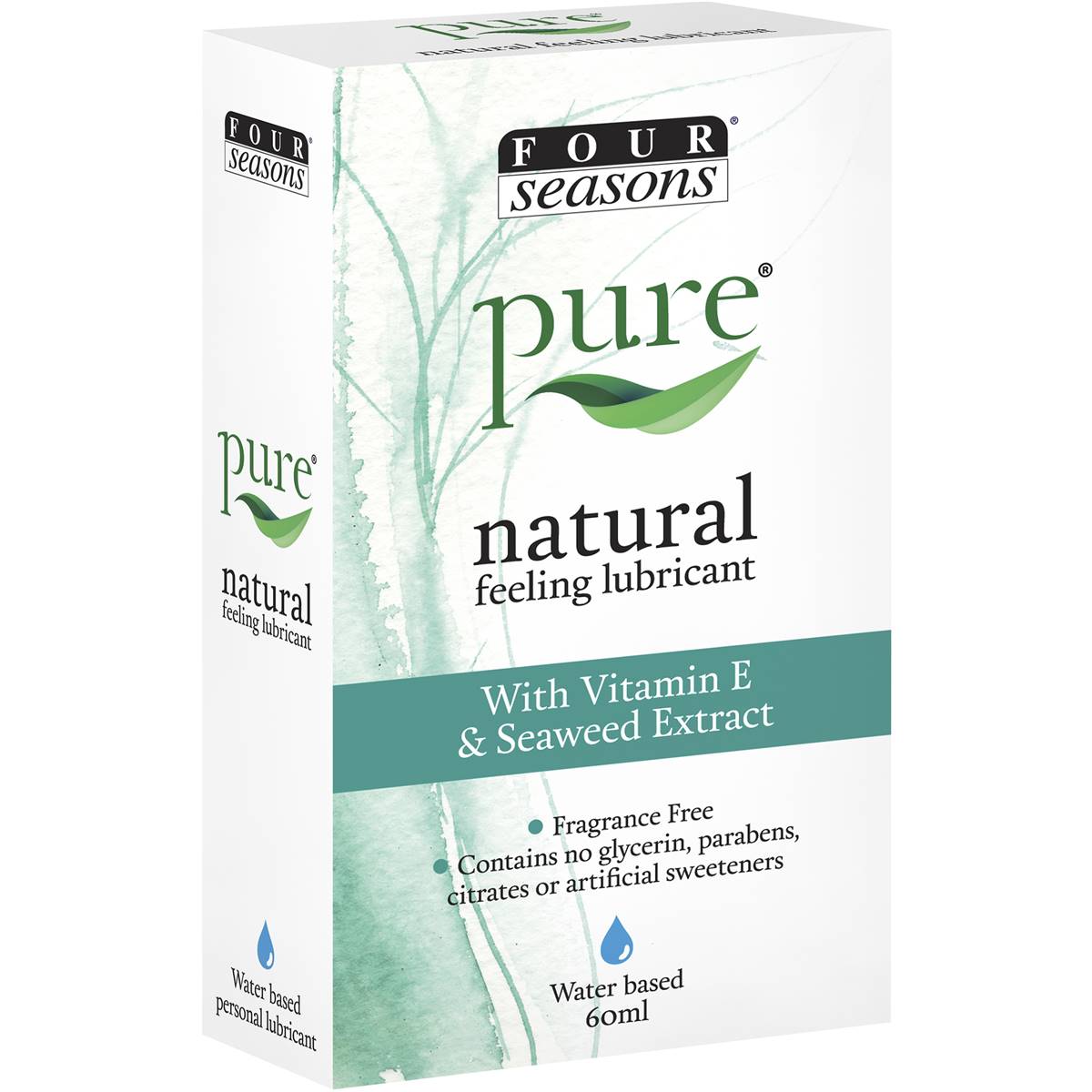 Image gallery
Each link opens a larger version of the image
Four Seasons Lubricants Pure Natural Feeling 60ml
Product Details
Always read the label. Follow the directions for use. This product may not be right for you. Read the warnings on pack before purchase. If symptoms persist, talk to your health professional.
Four Seasons pure natural feeling lubricant is a water based lubricant blended with ingredients to give you a wonderfully natural feel - smooth, silky and long lasting. Ideal for intimate and sensual use, to supplement the body's own natural lubrication.
- Free from synthetic thickeners, parabens and propylene glycol.
- Not manufactured with fragrance or sweeteners.
- pH balanced.
- Ideal for use with latex and polyisoprene condoms.
Ingredients
Purified Water, Zemea, Steareth-2, Xanthan Gum (from Corn), Carrageenan (Seaweed Extract), Sodium Benzoate, Potassium Sorbate, Vitamin E and Sodium Lactate (from plant Carbohydrates).
Directions
May be suitable for use by people who have sensitivities to glycerin, parabens, citrates or fragrances. If you are unsure, apply a small amount to your skin on the inner arm to test. If a reaction occurs, wash with warm soapy water and discontinue use. Seek medical advice from a healthcare professional if symptoms persist.