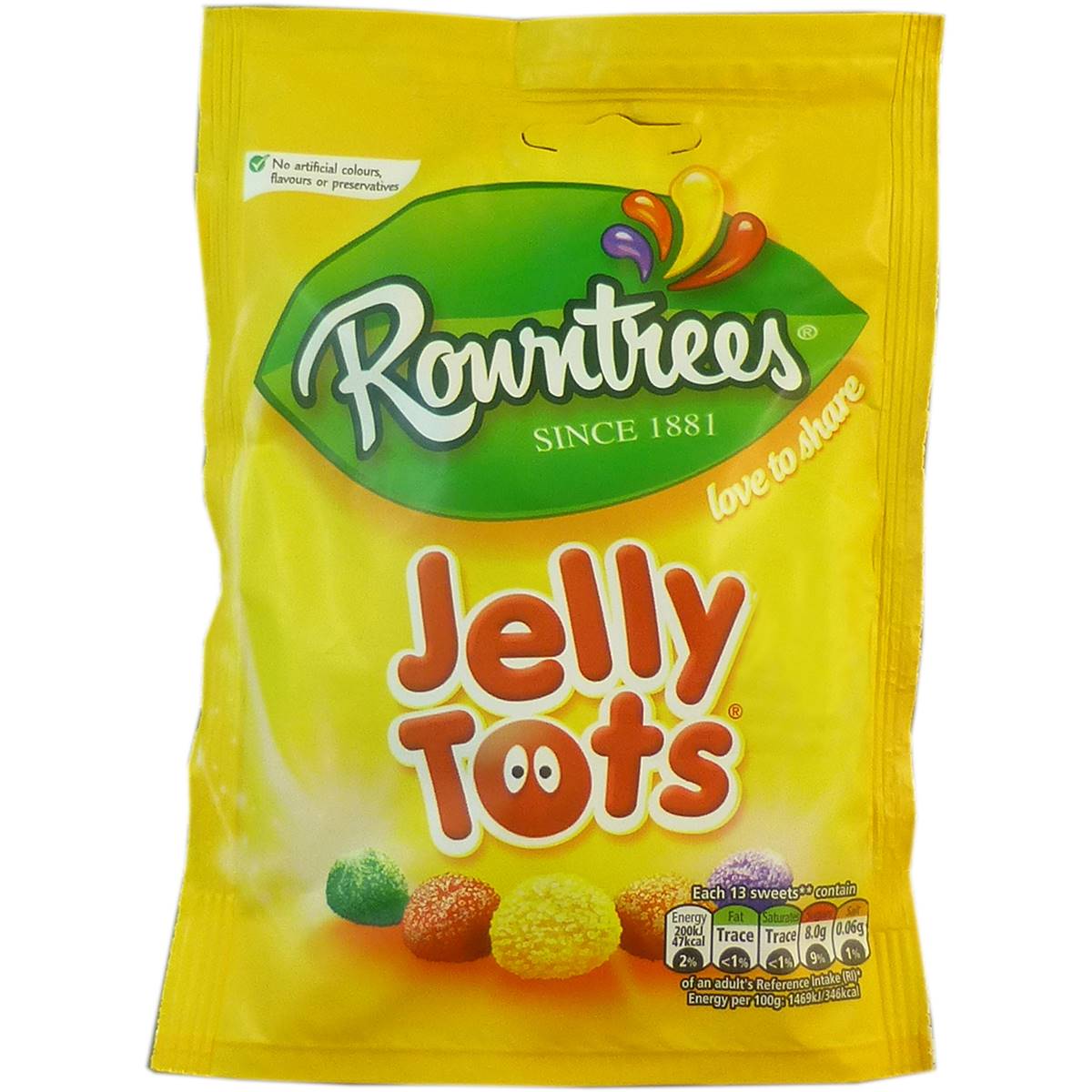 Image gallery
Each link opens a larger version of the image
Rowntrees Jelly Tots 150g
Product Details
Rowntrees Jelly Tots.
The sun should let the moon work a day shift once in a while.
Most of your dreams could be Hollywood films if you could remember them.
Peel & re-close me for later.
Rowntree's contains no artificial colours, flavours or preservatives.
Know your servings:
13 sweets = 1 serving.
Ingredients
Sugar, Glucose Syrup, Starch, Acids (Malic Acid, Citric Acid, Lactic Acid), Concentrated Fruit Juices (1%) (Apple, Grape, Blackcurrant, Orange, Lemon, Lime, Strawberry), Acidity Regulator (Trisodium Citrate), Flavourings, Naturally Sourced Colours (Anthocyanins, Copper complexes of Chlorophyllins, Carotenes, Curcumin).
Nutrition Information
Nutrition
Avg Qty Per 100g
Avg Qty Per Serving
Further nutritional information may be displayed on back of pack.
Product Warnings
Young children (less than 4 years) have limited chewing ability and could choke on small sweets.