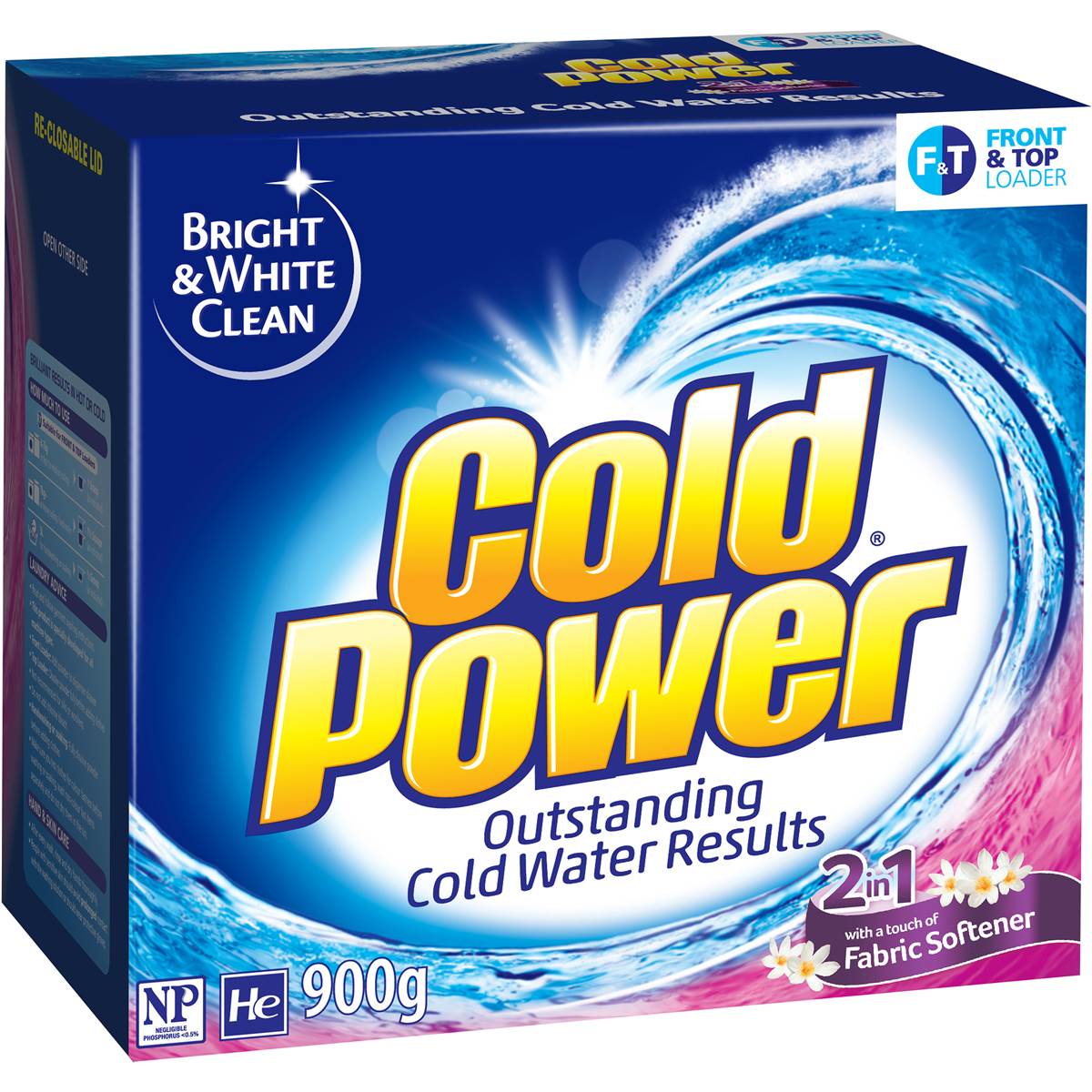 Image gallery
Each link opens a larger version of the image
Cold Power 2 In 1 Laundry Powder With A Touch Of Fabric Softner 900g
Product Details
- Cold Power - Outstanding results in cold water.- Discover bright whites and a brilliant clean with Cold Power's formula specifically developed for cold water wash.- Includes a touch of Fabric Softener
Discover Cold Power 2in1 with a touch of Fabric Softener - specifically developed for cold water washes, it combines combines an outstanding bright and white clean with a touch of softness.

Cold water washing uses less energy, reduces environmental impact and is gentler to your clothes. With outstanding cold water performance, Cold Power is the smart choice for your laundry.

2 in 1 formula with a touch of fabric softener
Bright & white clean combined with extra softness & freshness
Outstanding results even in cold water
Suitable for front & top loaders
Ingredients
refer to www.henkel.com.au for full information.
Directions
Brilliant results in hot or cold.
How much to use:
Suitable for Front & Top Loaders.
4-7kg or light to medium soiling = 1 Scoop (as indicated).
7kg+ or heavy soiling/ hard water = 1 1/2 Scoops (as indicated).
5L for hand washing or soaking = 1/2 scoop (as indicated).
Suitable For:
Cold water washing.