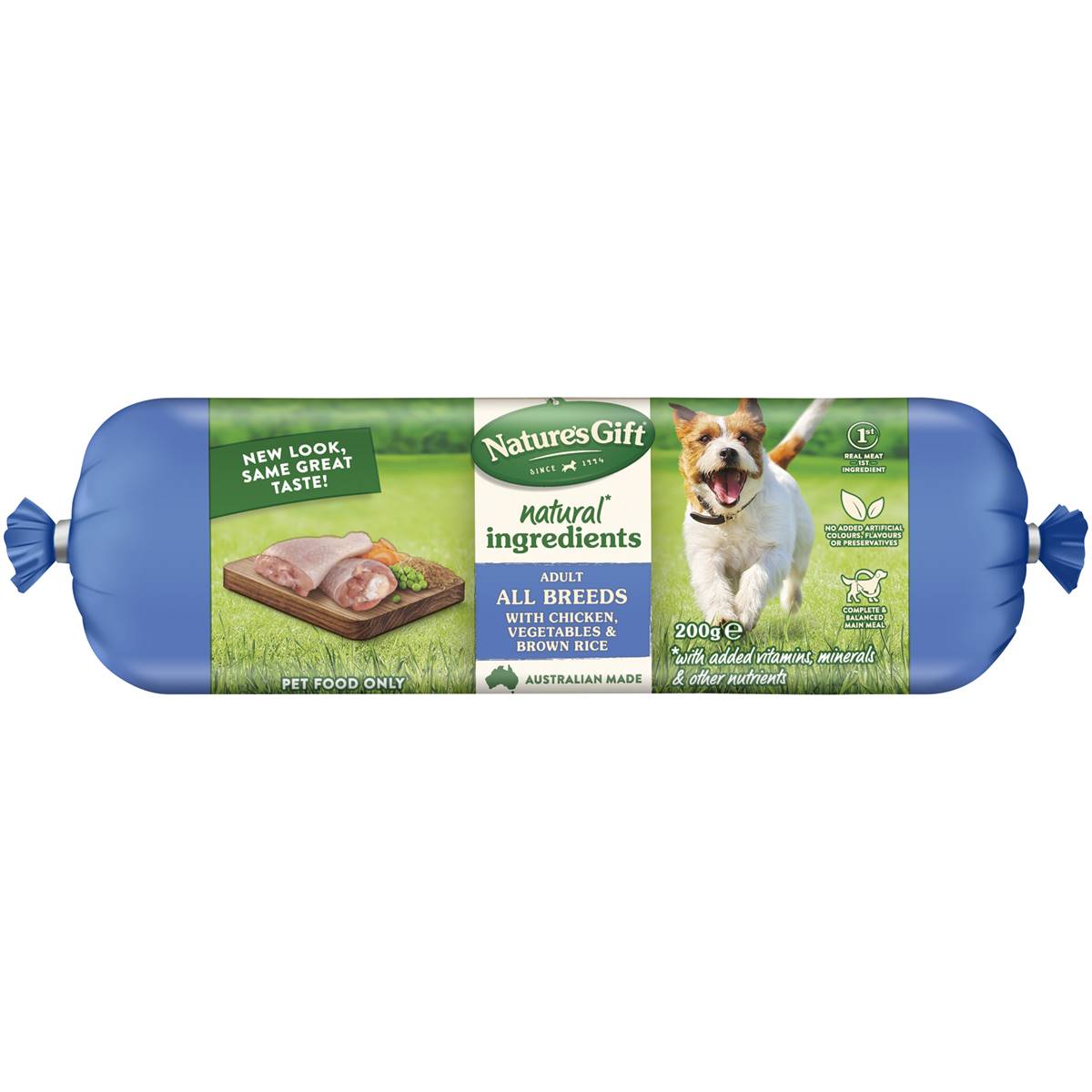 Image gallery
Each link opens a larger version of the image
Nature's Gift Deli Dog Food Roll Chicken & Vegetable 200g
Product Details
Nature's Gift Deli Roll with Chicken, Brown Rice & Vegetables is made from all natural ingredients and real chicken.
The natural ingredients, vitamins & minerals will keep your dog healthy, with a delicious taste they will love.
-No artificial preservatives, colours or flavours
-Gently cooked to lock in nutrients
-100% Complete & Balanced
Ingredients
Fresh Chicken & Beef, Vegetables (Carrots & Peas), Pork Trim, Cereals (Brown Rice & Wheat Bran), Natural Flavours, Natural Gels, Canola Oil (a source of Omega 3), Essential Vitamins & Minerals, Inulin, Garlic, Antioxidant.