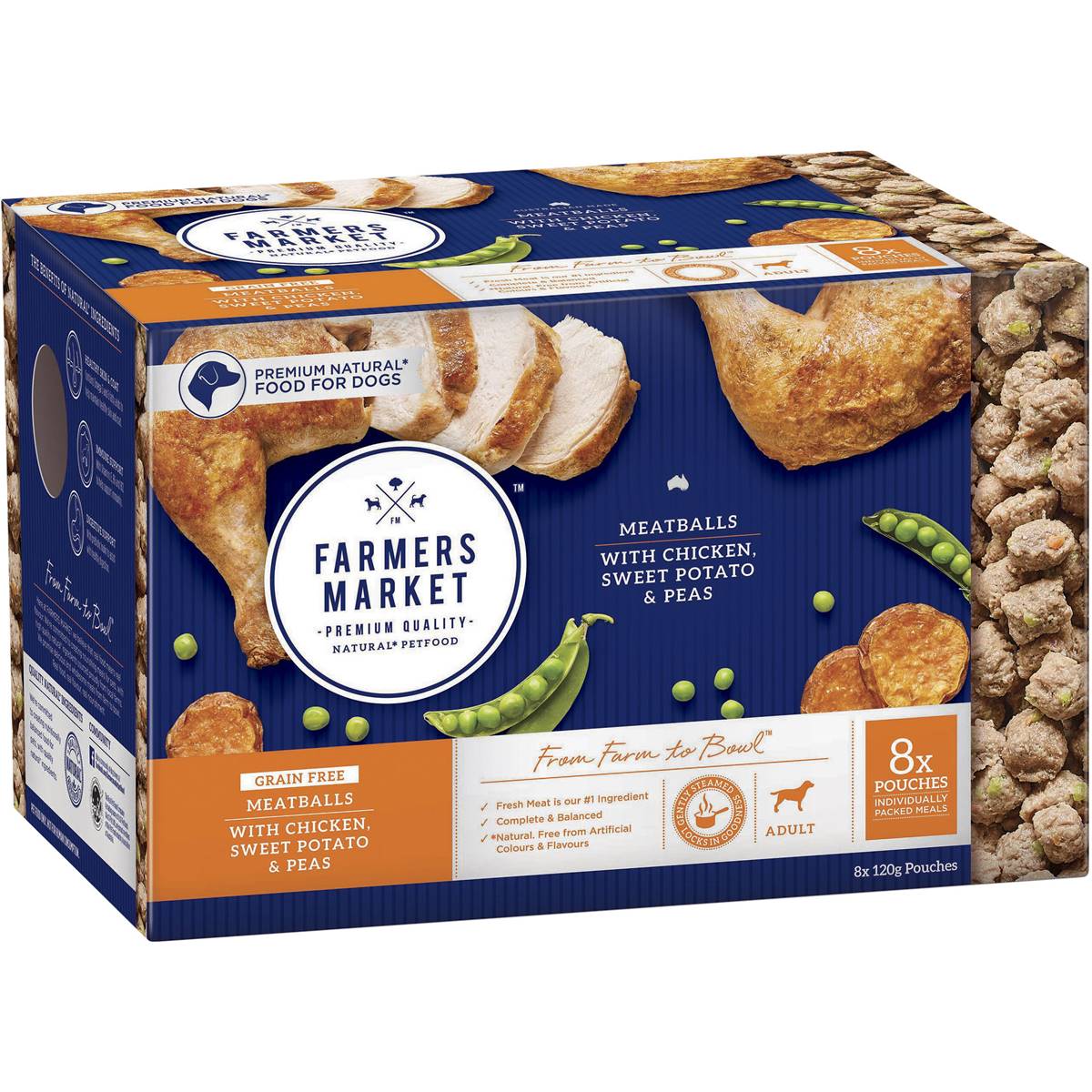 Image gallery
Each link opens a larger version of the image
Farmers Market Adult Dog Food Chicken & Veg Meatballs 8x120g
Product Details
Farmers Market Grain Free Meatballs with Chicken, Sweet Potato and Peas.
A mouthwatering recipe combining tasty chicken, sweet potato and crisp green peas. Fresh meat is the #1 ingredient. Providing a complete and balanced meal, naturally free from artificial colours and flavours.
Ingredients
Fresh Chicken, Vegetables (Sweet Potato and Peas), Salt, Natural Flavours, Natural Gel, Sugar, Vitamins and Minerals, Food Acids, Inulin, Garlic Oil.