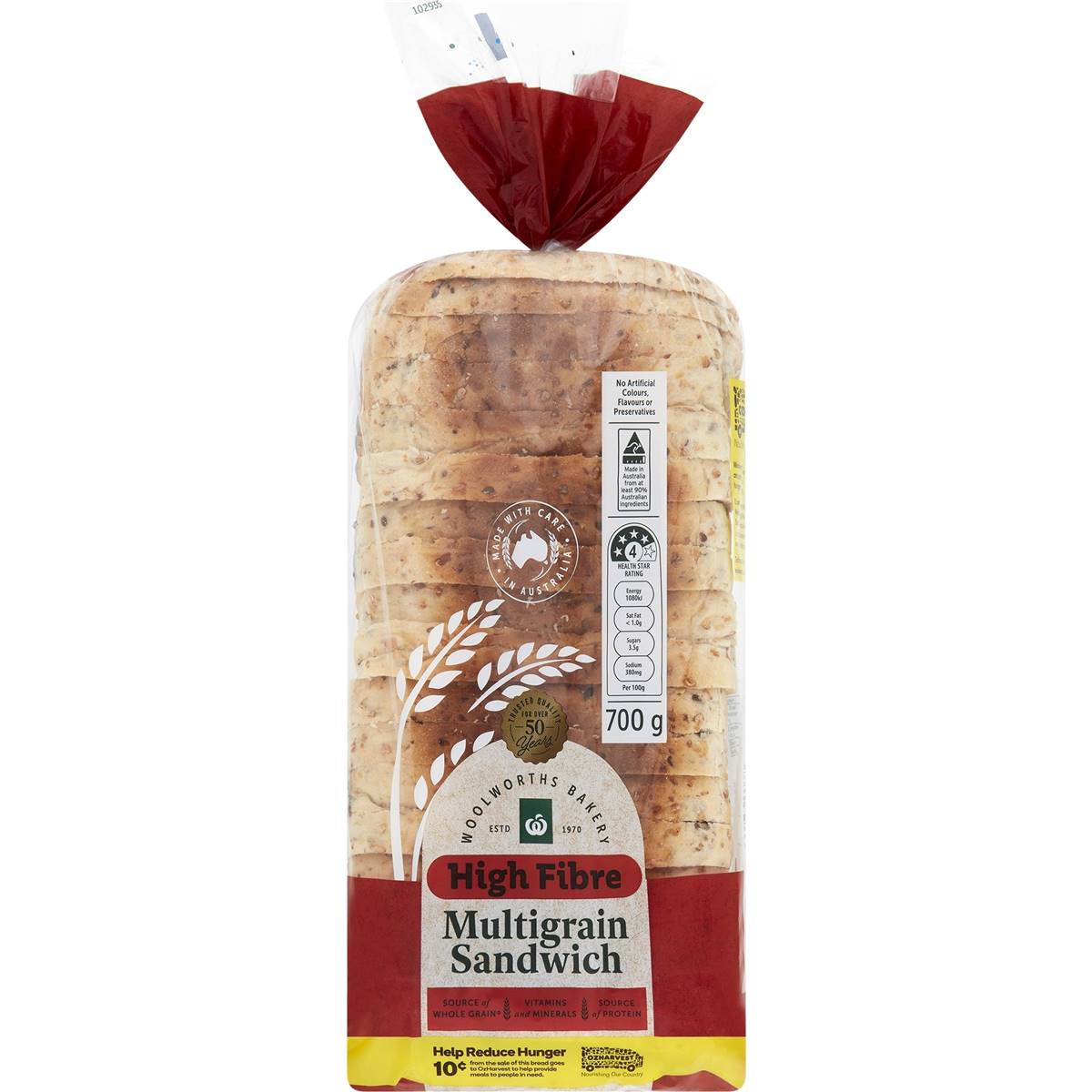 Image gallery
Each link opens a larger version of the image
Woolworths Multigrain Sandwich Hi-fibre Bread 700g
Product Details
This product varies by state. Please review the product packaging for specific details when you receive this product, including nutritional information and country of origin, before consuming.

Allergen

As this product varies by state, please review the product packaging when you receive your order for allergen information to determine whether this product is suitable for you before consuming, particularly if you suffer from a food allergy or intolerance.
Ingredients
Wheat Flour, Water, Mixed Grains (17%) (Kibbled Rye, Kibbled Wheat, Kibbled Corn, Hulled Buckwheat, Rolled Oats, Kibbled Purple Wheat, Millet, Triticale, Kibbled Barley), Bakers Yeast, Seeds (3%) (Linseed, Sunflower), Wheat Gluten, Kibbled Soy, Vinegar, Iodised Salt, Canola Oil, Soy Flour, Emulsifiers (481, 472e), Vitamins (Thiamin, Folate).
Nutrition Information
Nutrition
Avg Qty Per 100g
Avg Qty Per Serving
Further nutritional information may be displayed on back of pack.