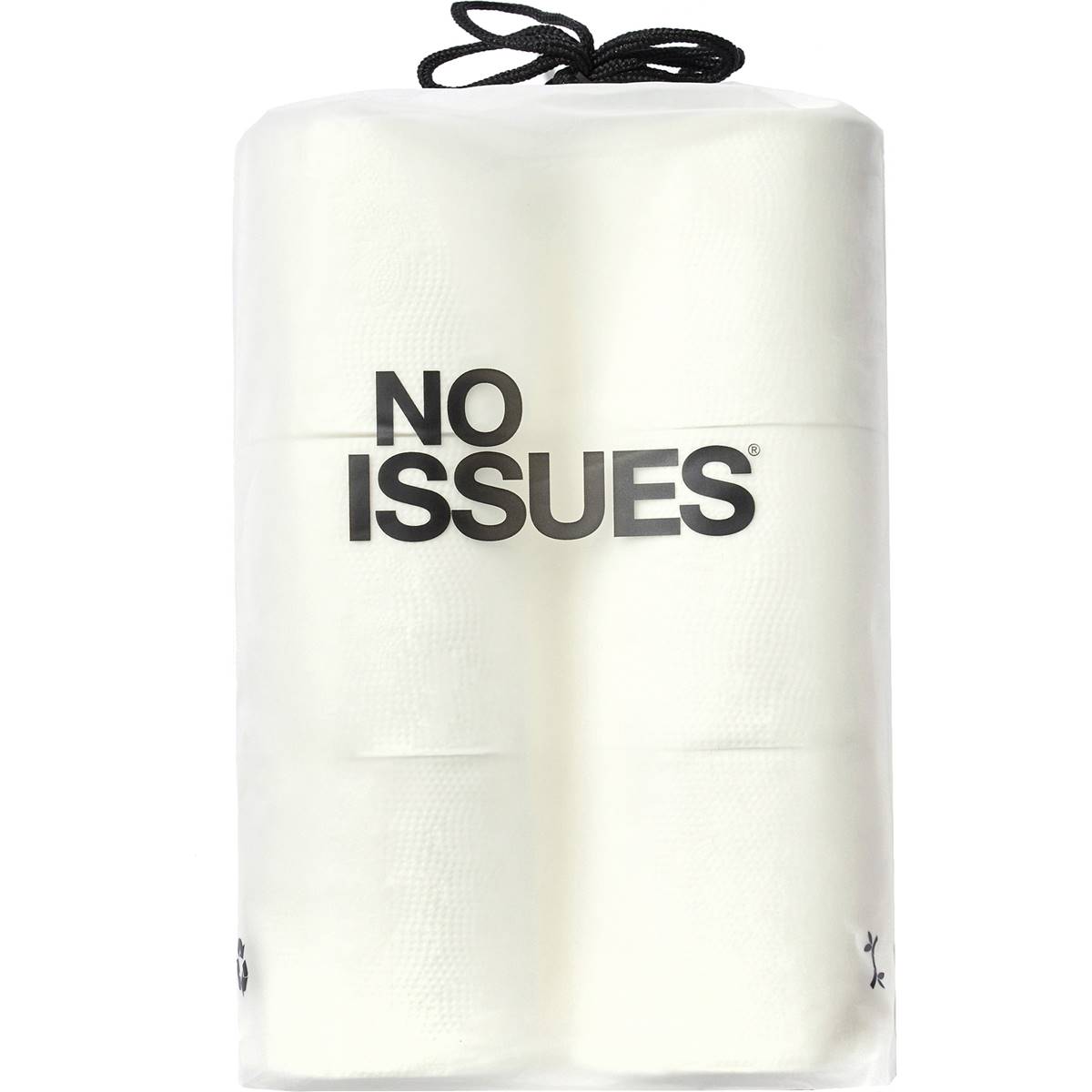 Image gallery
Each link opens a larger version of the image
No Issues Toilet Paper 275 Sheets x6 pack
Product Details
6 Long rolls.
Strong and soft.
3Ply 275 sheets.
Made from bamboo
Tree free toilet tissues.
Save our trees.
We are toilet tissue made with no trees.
Made from soft bamboo & sugarcane fibres.
Millions of trees worldwide are cut down each year for paper.
We are strong & soft toilet tissue saving trees for our children's children.
We value our forests, where animals live & ecosystems thrive.
We protect our animals & trees for the future.