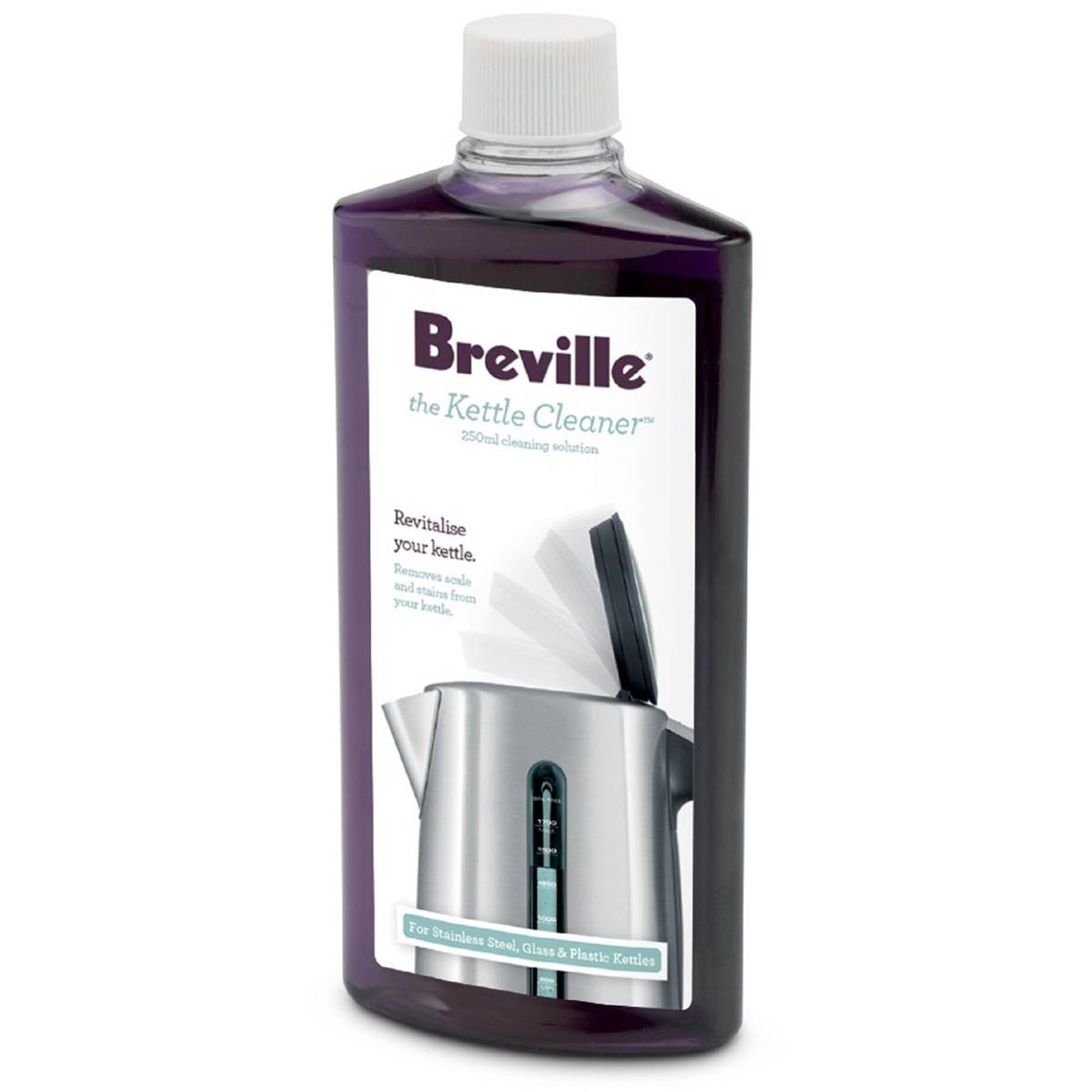 Image gallery
Each link opens a larger version of the image
Breville Kettle Cleaner Bkc250 Each
Product Details
The Breville Kettle Cleaner will remove scale build up and stains in order to help revitalise your kettle.




Directions
1) Add 100ml of Kettle Cleaner to 1.6L of water or approximately 60ml per litre of water.
2) Place kettle on a stable surface and fill with solution to 'Max fill' line.
3) Bring kettle to boil and let stand for 30 minutes.
4) Clean spout by using a soft cloth dampened with Breville Kettle Cleaner, rub well, then wipe off.
5) Bring the kettle to boil for a second time, then empty solution.
6) Fill kettle with fresh water and bring to the boil, discard boiled water. Now your kettle is ready to make your next cup of tea or coffee.
Suitable For:
For stainless steel, glass & plastic kettles.
Product Warnings
Not suitable for aluminium kettles. Keep out of reach of children.