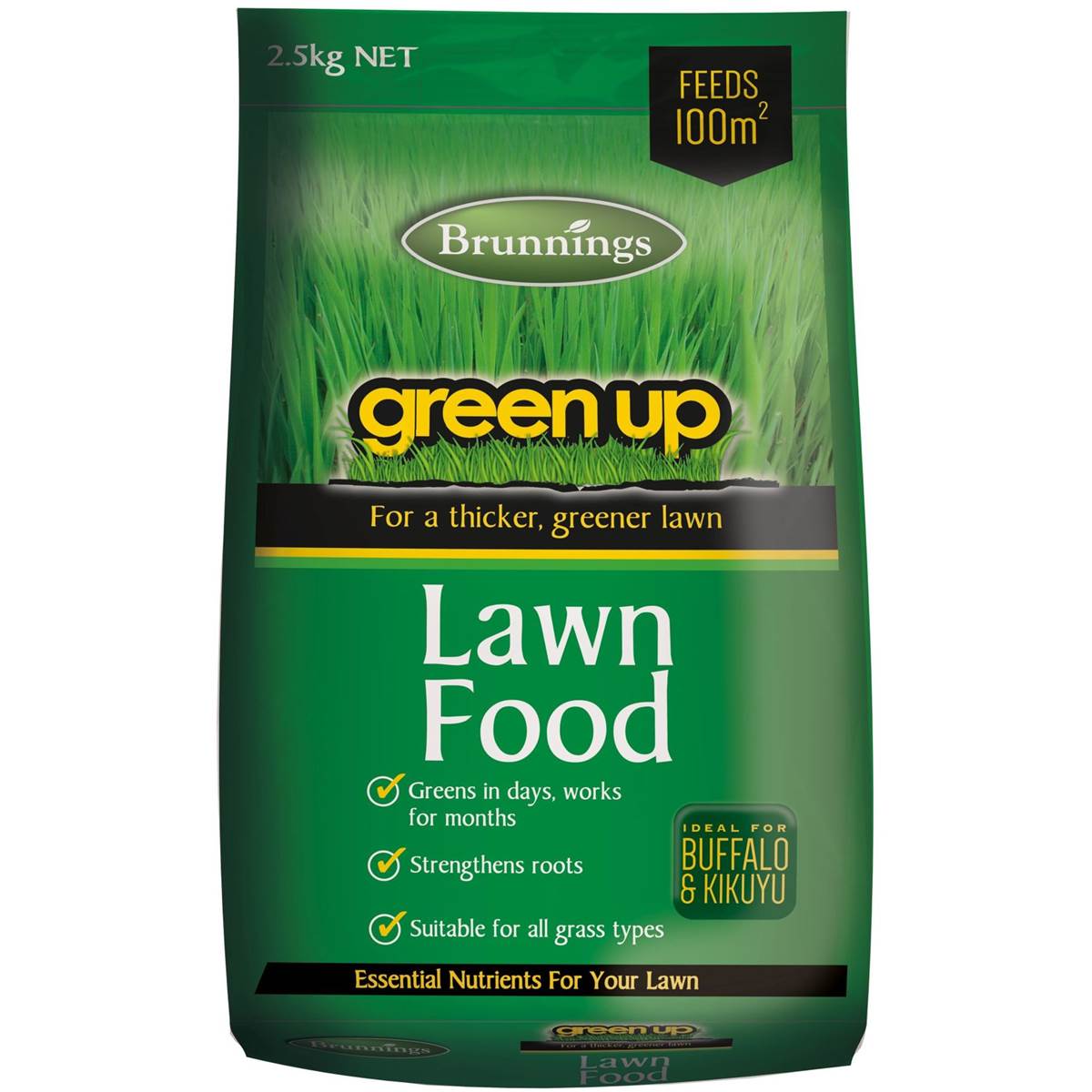 Image gallery
Each link opens a larger version of the image
Brunnings Green Up Lawn Food 2.5kg
Product Details
Brunnings Green Up Lawn Food is a special formulation of the essential nutrients needed to encourage both greening and overall healthy lawn growth (including clover lawns). It contains Nitrogen for leaf growth and colour, Phosphorus for strong root growth and potassium for strength and to aid in resistance to stress and fungus disease.
Weed and Moss Control
Broadleaf weeds should be controlled by using a quality hose-on Feed'n'Weed or granular Feed & Weed, Moss is often a sign of poor drainage and/or acid soils. Moss in a lawn may be controlled by a manuring program or eradicated with Brunnings Lawn Food Plus Moss Kill.
Directions
Apply at the rate of 75g over 3 sq. metres. Scatter half the fertiliser evenly in one direction and the other half at right angles. Water in well immediately after applying.
Suitable For:
All grass types. Buffalo and Kikuyu lawns.
Product Warnings
This product contains cadmium, mercury and lead. Continued use of this product in agricultural situations may lead to residue levels in plant and animal products in excess of the maximum level specified by the Australian New Zealand Food Standards Code and accumulation of cadmium, mercury and lead in soils.