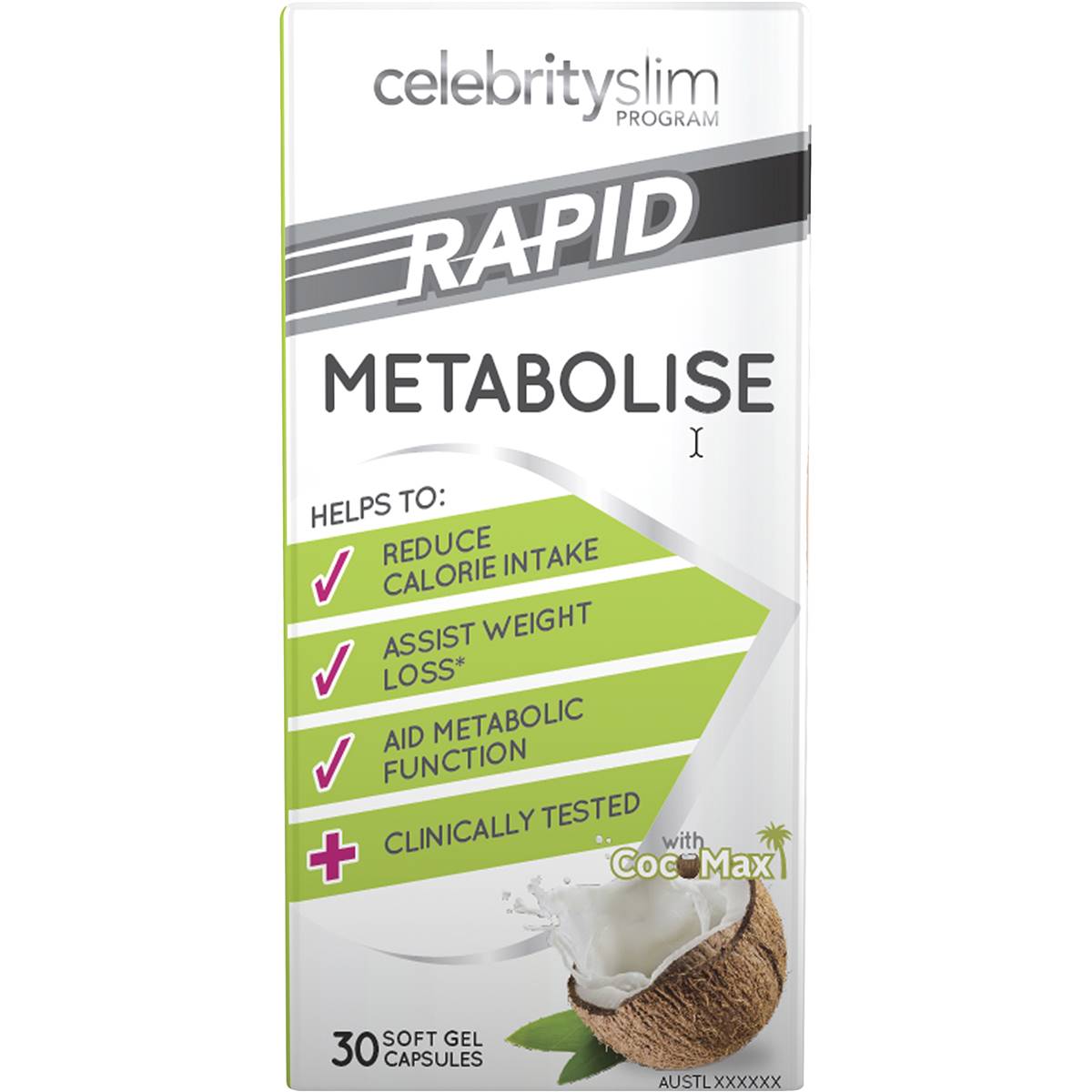 Image gallery
Each link opens a larger version of the image
Celebrity Slim Rapid Metabolise Supplement 30 pack
Product Details
Always read the label. follow The directions for use. This medicine may not be right for you. Read the warnings on pack before purchase. If symptoms persist, talk to your health professional. Use in conjunction with a healthy energy-controlled diet and physical activity.
Celebrity Slim Rapid Metabolise: a breakthrough new natural metabolic supplement
A revolutionary addition to the Celebrity Slim program, Rapid Metabolise is the ideal supplement to kick-start your weight loss program.
When used as part of a healthy eating plan, it quickly goes to work to reduce your appetite, make you feel fuller, and increase your metabolic rate. The secret to this is CocoMax extract, a natural, non-stimulant extract. In clinical tests it really measures up time and again.