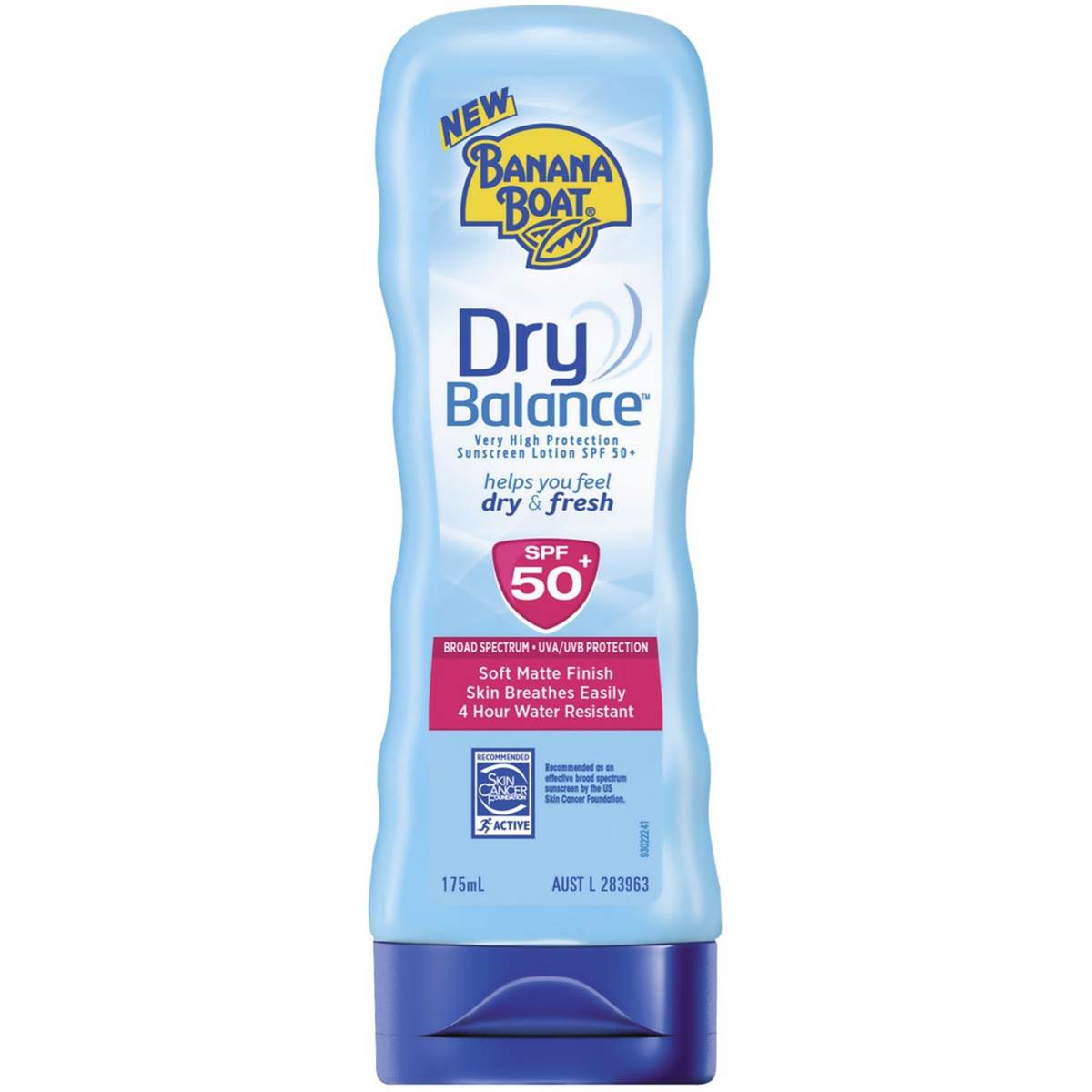 Image gallery
Each link opens a larger version of the image
Banana Boat Dry Balance Lotion Spf 50 Plus 175ml
Product Details
This product may not be right for you. Always read the label, warnings, and instructions for use before purchase. Sunscreens are only one part of sun protection. Prolonged high-risk sun exposure should be avoided. Frequent re-application or use in accordance with directions is required for effective sun protection.
Directions
1. Apply liberally to all exposed areas - at least a teaspoon for each arm, leg, front of body, back of body and half a teaspoon for face, neck and ears. 7 teaspoons (35ml) for average sized adult. 2. Wait 20 minutes before you head into the sun and allow to dry. 3. Reapply every 2 hours or more when sweating and immediately after swimming or using a towel. 4. Cover with a hat, long sleeve shirt and sunnies. 5. Stay cool, and find shade especially between 10am-3pm.
Product Warnings
For external use only. Avoid contact with eyes. Do not apply to broken, damaged or diseased skin. If irritation or rash appears, discontinue use. Consult a doctor for use on babies under 6 months of age. May stain certain surfaces and fabrics. KEEP OUT OF REACH OF CHILDREN.