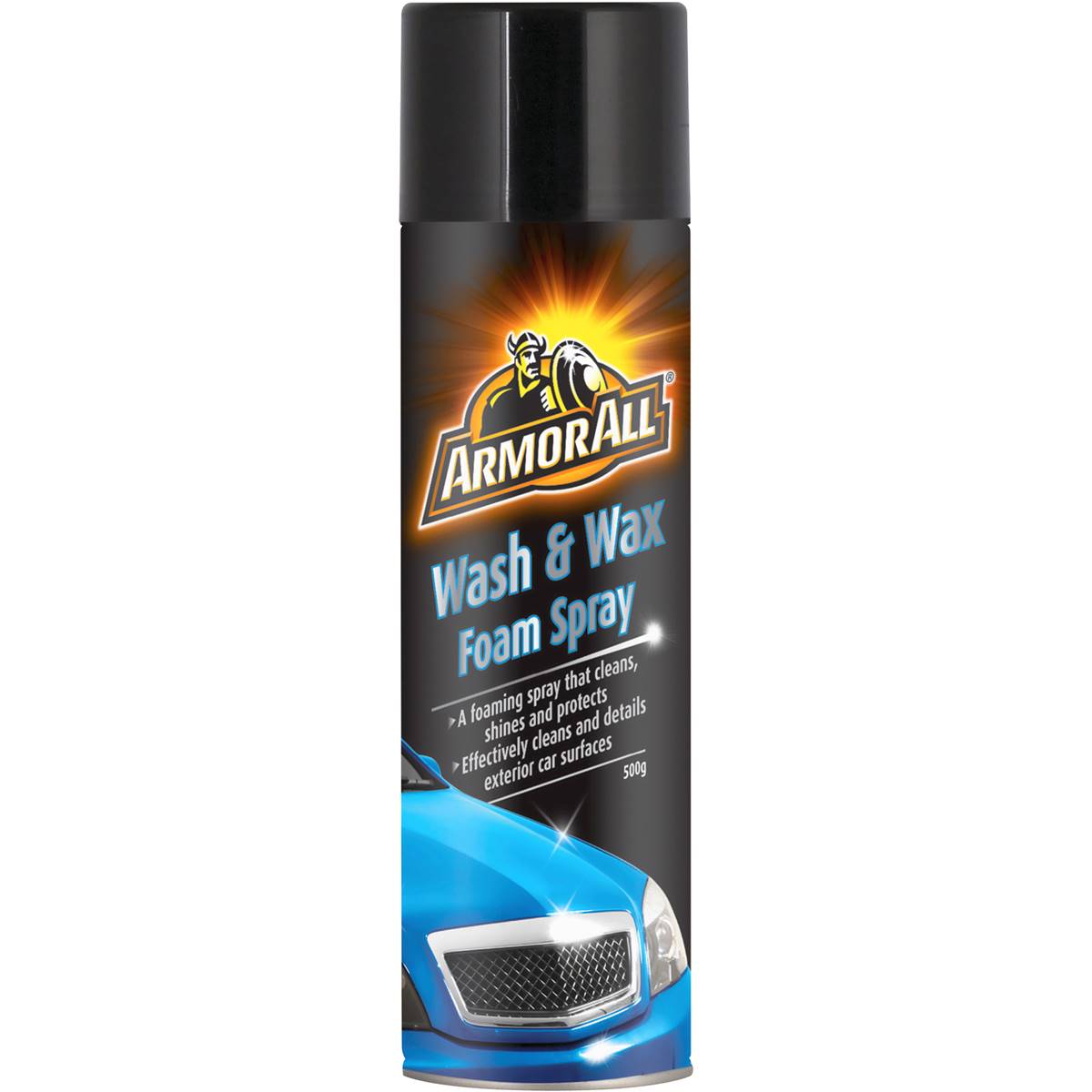 Image gallery
Each link opens a larger version of the image
Armor All Wash & Wax Foam Spray 500g
Product Details
Use Armor All Wash & Wax Foam Spray for an effective clean and detail or for quick touch-ups. The foaming formula not only cleans, it also shines and protects without the extra effort.
Directions
Apply on a cool and dry vehicle. For extremely dirty vehicles, pre-rinsing with water is recommended.
1. Shake can well. Light spray foam onto one section at a time.
2. Use an Armor All Microfibre Cloth to wipe up product.
3. Flip towel to dry side and wipe dry.
4. Repeat step 1 and 2, frequently folding cloth to expose clean surface when wiping.