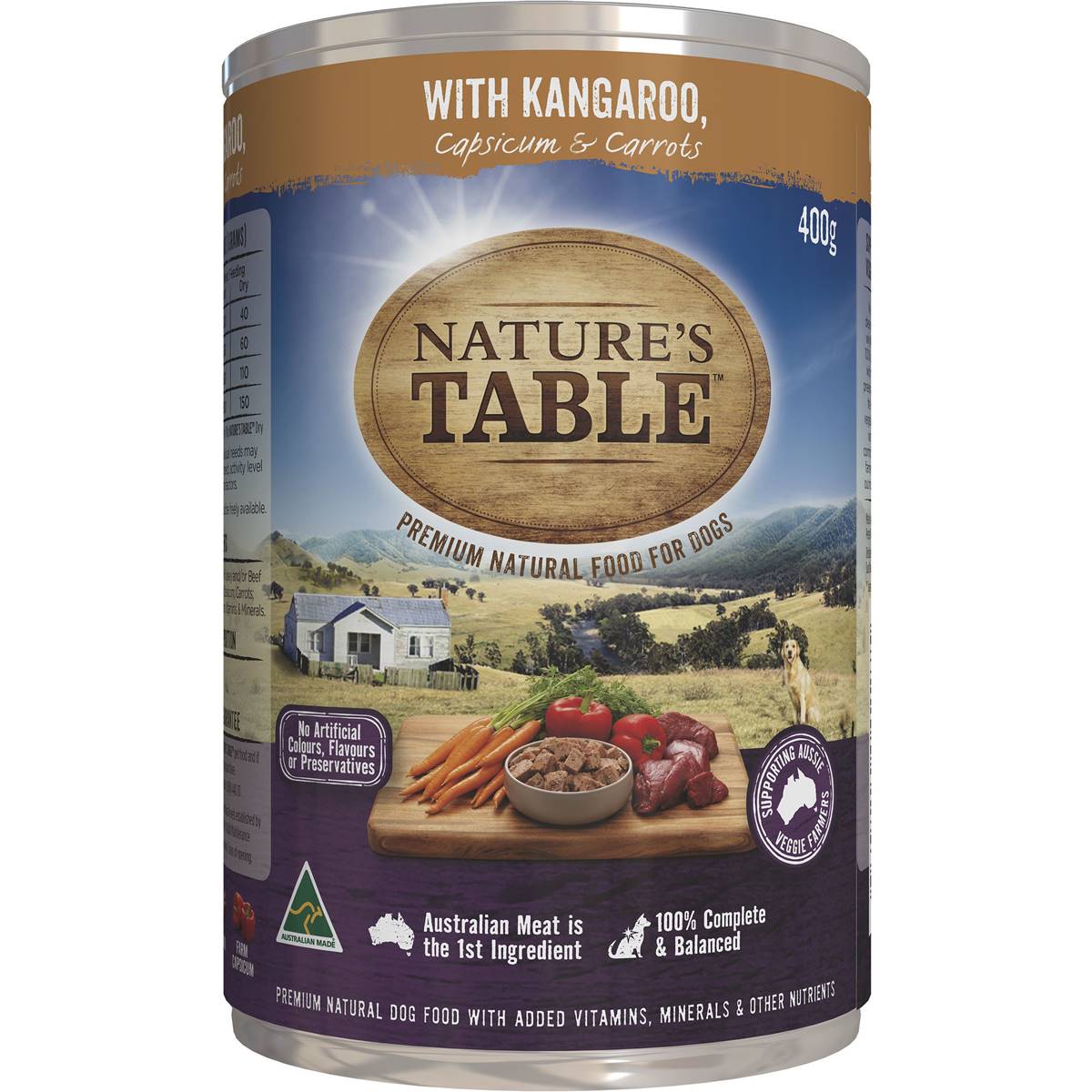 Image gallery
Each link opens a larger version of the image
Nature's Table With Kangaroo Capsicum & Carrots Wet Dog Food Can 400g
Product Details
NATURE'S TABLE™ with Kangaroo, Capsicum and Carrots Wet Dog Food Can 400g is made with high quality Aussie kangaroo meat, and vegetables grown here in Australia including capsicum & carrots. Free from artificial colours, flavours and preservatives.
We believe every Australian dog deserves natural, healthy dog food. That's why NATURE'S TABLE™ with Kangaroo, Capsicum and Carrots wet dog food is a premium Natural dog food with added Vitamin, Minerals and other Nutrients. After all it's an Aussie Dogs Right! Natures Table is 100% complete & balanced and made with no artificial colours, flavours or preservatives. And we want to keep it this way, so we're committed to supporting Aussie farmers today and tomorrow.
- No Artificial Colours, Flavours or Preservatives
- Supporting Aussie Farmers
- 100% Complete & Balanced
- Premium Natural Dog Food with Added Vitamins, Minerals & Other Nutrients
Ingredients
Meat Including Chicken and/or Turkey and/or Beef and/or Pork and Kangaroo; Capsicum; Carrots; Gelling Agents; Vegetable Fibre; Vitamins & Minerals.