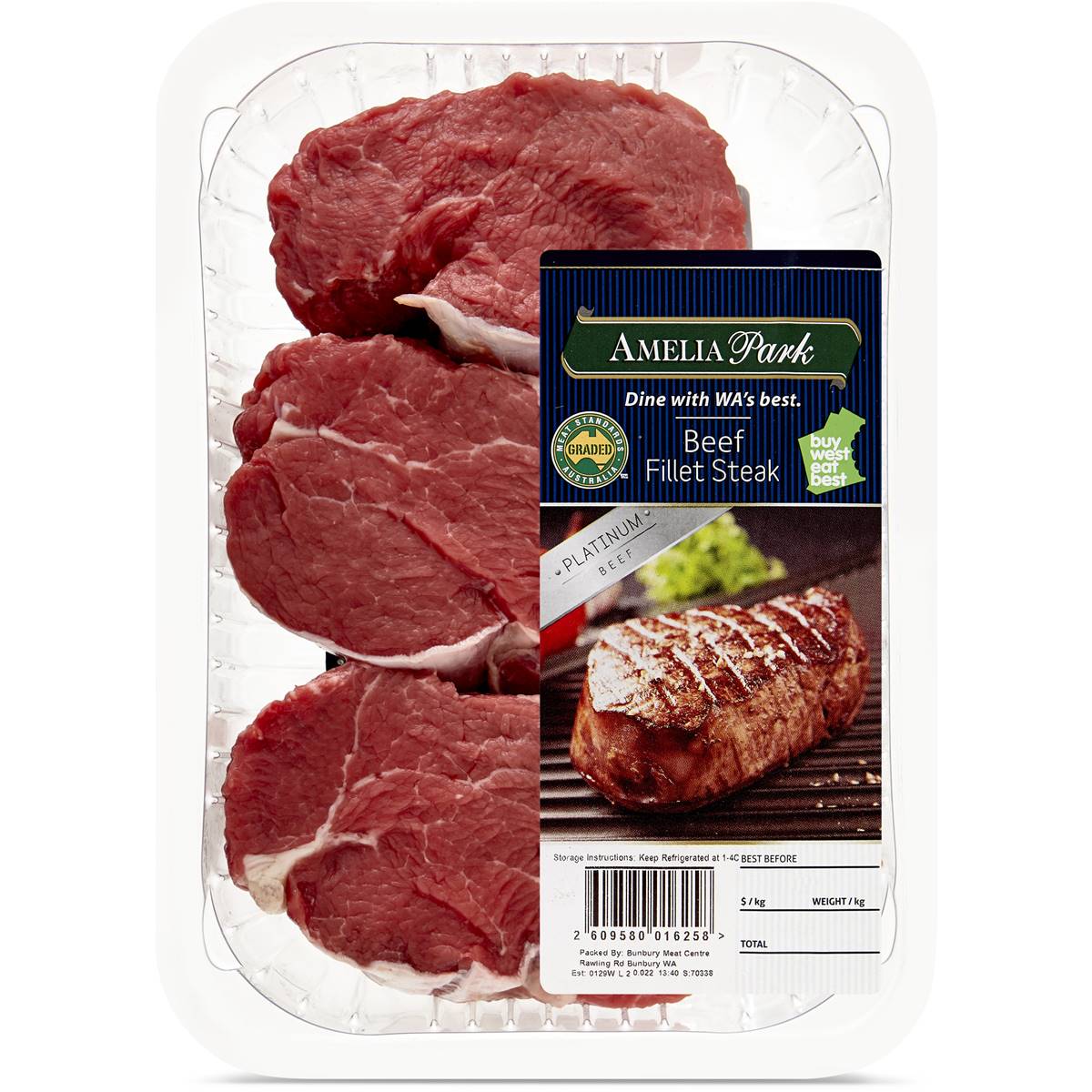 Image gallery
Each link opens a larger version of the image
Amelia Park Fillet Steak 200g - 500g
Product Details
Amelia Park Fillet Steak

Amelia Park Beef is hand selected from the best breeders in Western Australia. Our aim is to produce the best beef in Australia.

Amelia Park beef is from the pristine South West of Western Australia. It is selected from a small number of the best farmers in this area who have a strict feeding regime to ensure a very clean product.