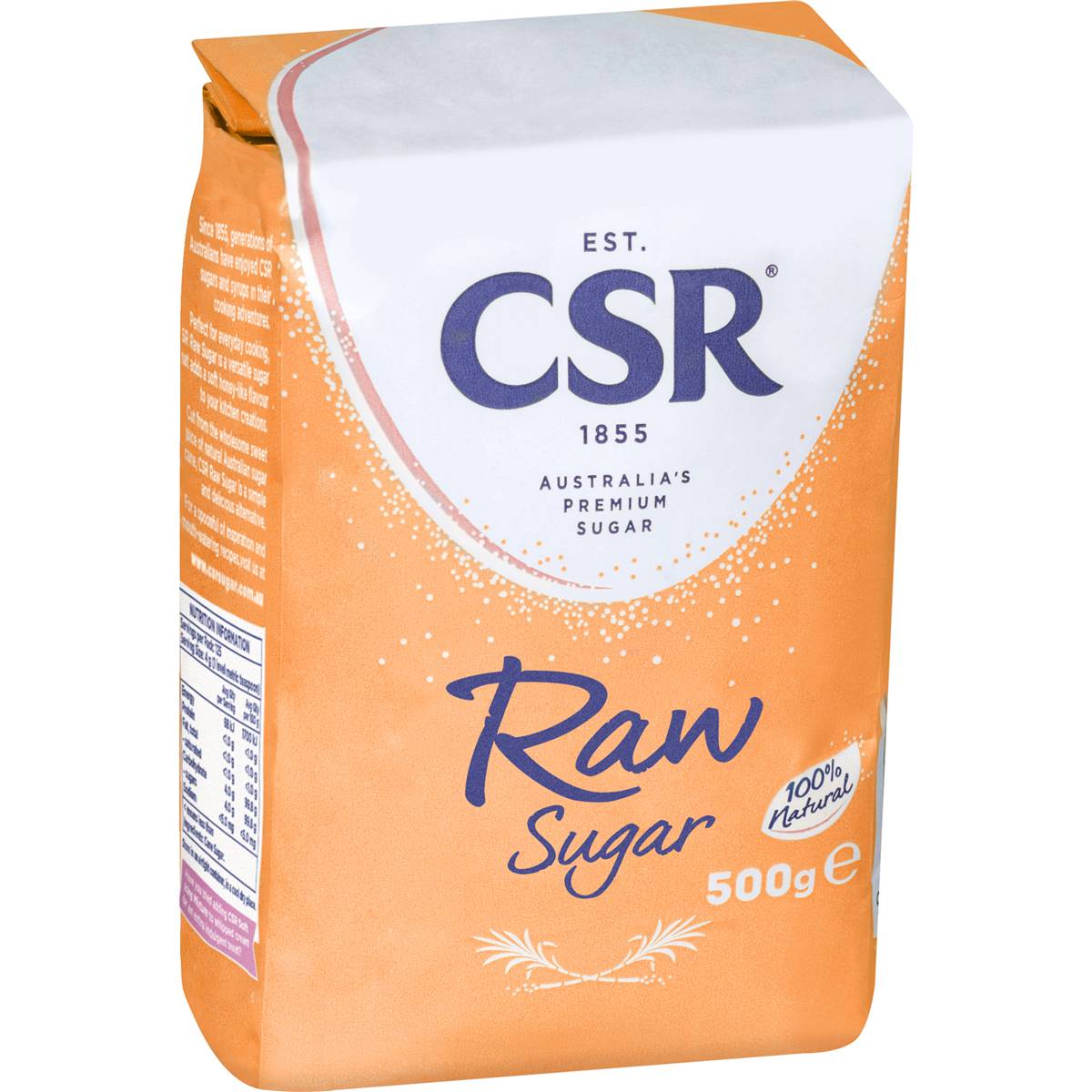 Image gallery
Each link opens a larger version of the image
Product Details
CSR Raw Sugar, the simple alternative to CSR White Sugar, can add a honey-like flavour to your everyday tea and coffee breaks or make the pleasure of sharing Apple and Rhubarb Crumble even better.
Enjoy the trusted taste of CSR.
CSR has been carefully refining the wholesome sweet juice of natural sugar cane from sunny Queensland since 1855, and is still Australia's Favourite.
CSR has a versatile range for all your needs:
CSR Everyday:
- White and Raw Sugar are your reliable everyday sugars.
CSR Baking and Syrups:
- Brown, Dark Brown, Caster, Raw Caster, Pure Icing, Soft Icing and Rich Chocolate Icing are you trusted baking necessities.
- Golden Syrup Squeeze, Golden Syrup and Treacle are versatile in baking, as toppings or for flavouring sauces and marinades.
CSR Specialty:
- Coffee Sugar Crystals and Demerara Sugar enhance coffee flavour for a premium taste.
- CSR LoGiCane Low GI Sugar is a great tasting cane sugar that provides longer lasting energy.
Nutrition Information
Nutrition
Avg Qty Per 100g
Avg Qty Per Serving
Further nutritional information may be displayed on back of pack.