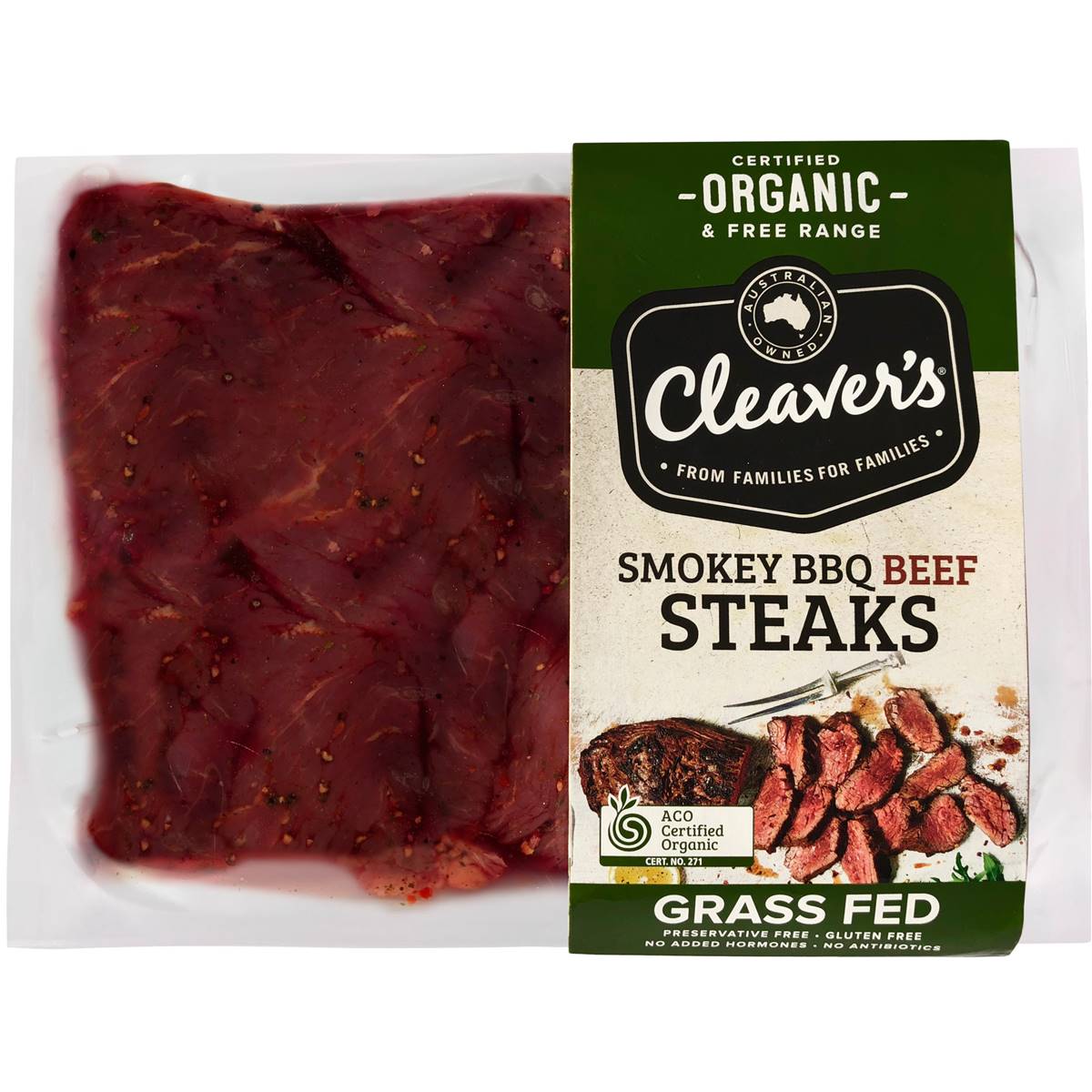 Image gallery
Each link opens a larger version of the image
Cleaver's Organic Smokey Bbq Beef Steaks 450g - 850g
Product Details
Cleaver's Organic Smokey BBQ Beef Steaks

Organic Grass Fed Smokey BBQ Beef Steaks

- Preservative Free
- Guten Free
- No added Hormones
- No Antibiotics

This is a variable weight product and is priced by $/kg. Once weâ??ve picked your item in store, weâ??ll refund you for the difference between the weight paid and the weight received.
Ingredients
Organic Beef (98%), Sea Salt, Organic Salt, Organic Spices (incl Organic Garlic), Organic Pasley, Dehydrated Onion, Organic Dehydrated Onion, Yeast Extract, Organic Smoke Style Flavour (0.01%), Organic Natural Colour.