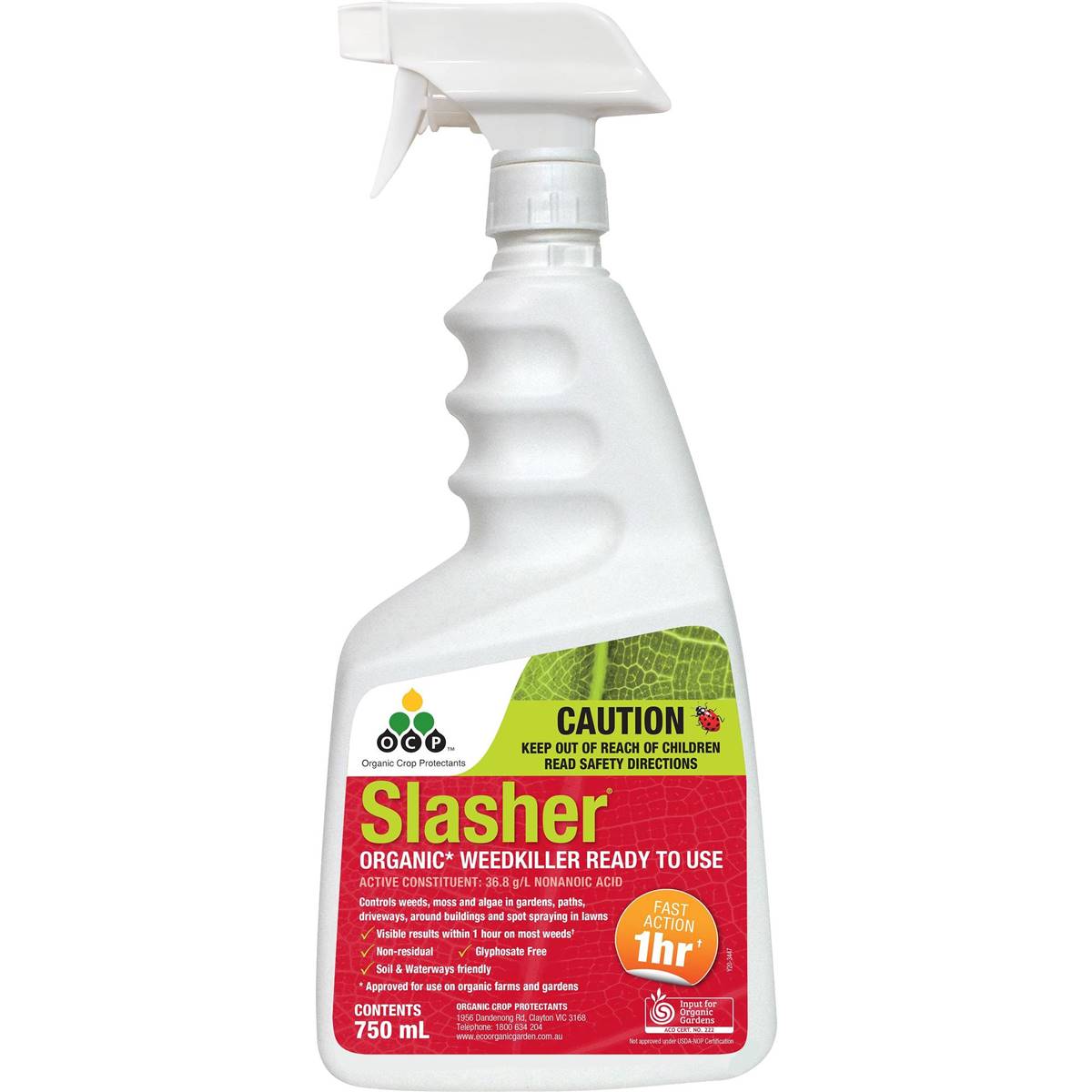 Image gallery
Each link opens a larger version of the image
Slasher Organic Weed Killer Ready To Use 750ml
Product Details
Organic control of weeds, moss, algae and lichen
Fast acting and effective (see results within hours)
Certified for use in organic gardening with no lasting soil residues
Safe for veggie patches (no withholding period)
Made from natural plant extracts
Slasher Organic Weedkiller kills a broad range of weeds as well as moss, algae and lichen. It is non selective and works on contact to rapidly desiccate and burn weeds. Use anywhere around the house including garden beds, veggie patches, paths and driveways.