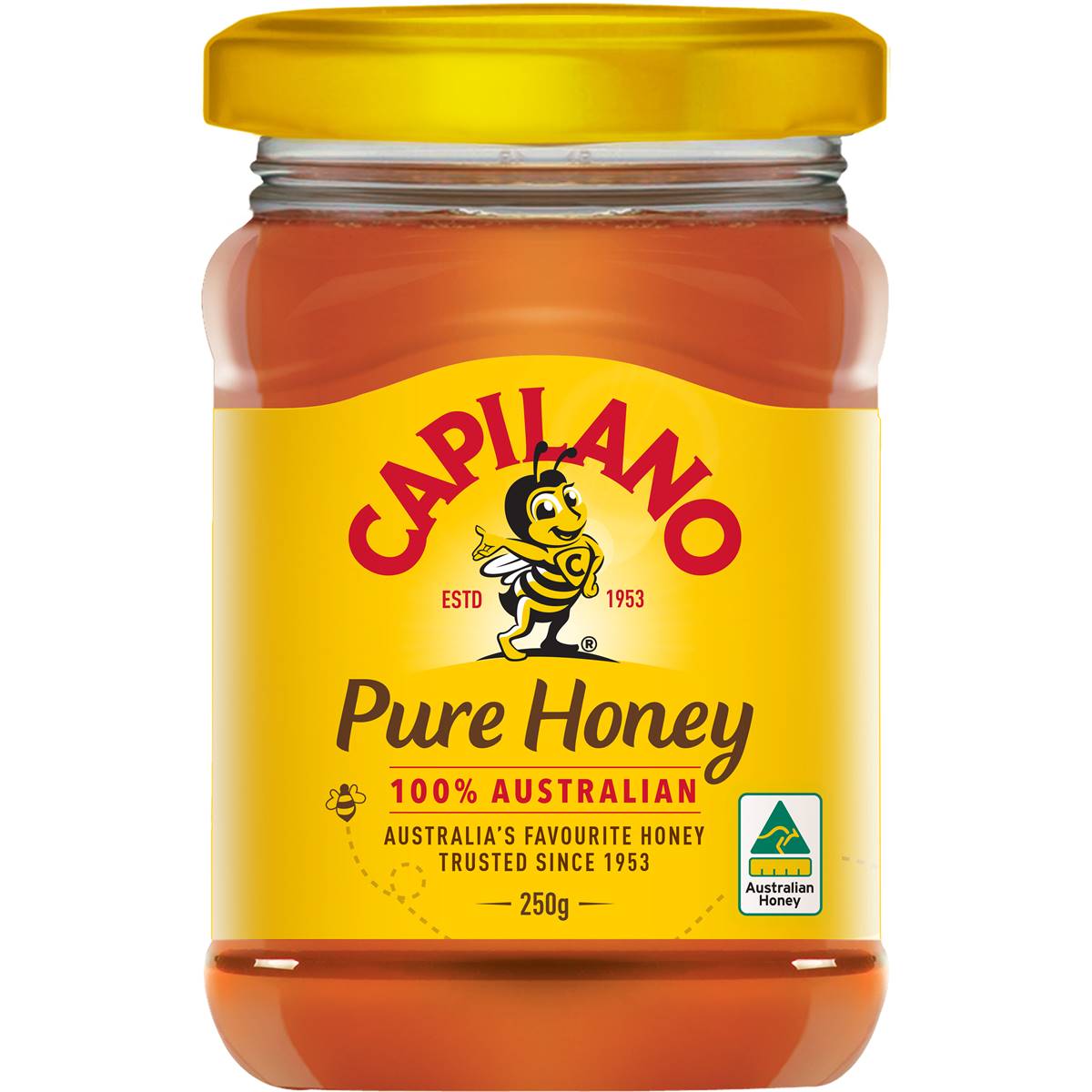 Image gallery
Each link opens a larger version of the image
Product Details
Capilano's 100% pure Australian honey Classic range is sourced from over 600 beekeeping families from across the country and offers customers a true, safe and high-quality 'hive to home' experience. To quality check every drop and deliver it, pure and simply to your home. So we can all enjoy it.Taste... mild flavour with a deliciously smooth, sweet finish. River Red Gum raw honey is great in baking.
Ingredients
100% Pure Australian Honey
Nutrition Information
Nutrition
Avg Qty Per 100g
Avg Qty Per Serving
Energy
Approx. 1416kJ
Approx. 212kJ
Protein
Approx. 0.3g
Approx. 0.05g
Carbohydrate
Approx. 83.1g
Approx. 12.5g
– sugars
Approx. 82.5g
Approx. 12.4g
Sodium
Approx. 15mg
Approx. 2.3mg
Further nutritional information may be displayed on back of pack.