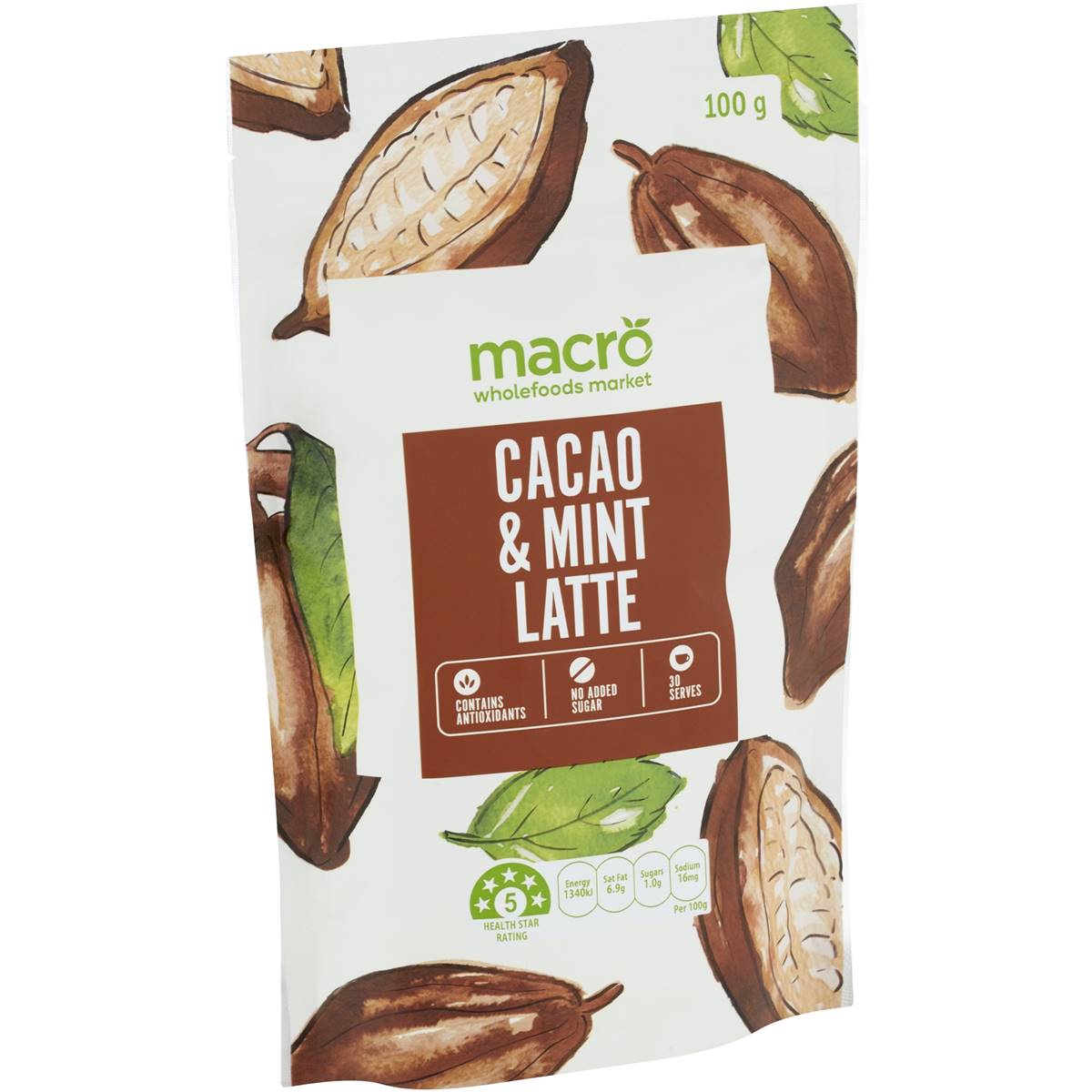 Image gallery
Each link opens a larger version of the image
Macro Cacao & Mint Latte 100g
Product Details
What's inside matters. We 'mint' it when we said that our cacao and mint latte is deliciously rich and refreshing. With a hint of peppermint oil to round out the complex natural cacao flavours, it's a delightful drink at any time of the day.Simply mix 1 teaspoon with 200ml of hot coconut milk or any milk of choice!
Ingredients
Cacao Powder (65%), Cinnamon Powder, Liquorice Powder, Coconut Oil Powder, Natural Flavours (Vanilla, Peppermint Oil), This product contains 0.4% Natural Peppermint Oil
Ratings and Reviews
Reviews (2)
The following review was submitted by: LOB2065 who gave this product 4 out of 5 stars.
Great low calorie hot chocolate drink tastes good
the 9th of 2020
The following review was submitted by: Nanny Bumo who gave this product 5 out of 5 stars.
Love love love this product. Ticks all the boxes.
the 25th of 2020