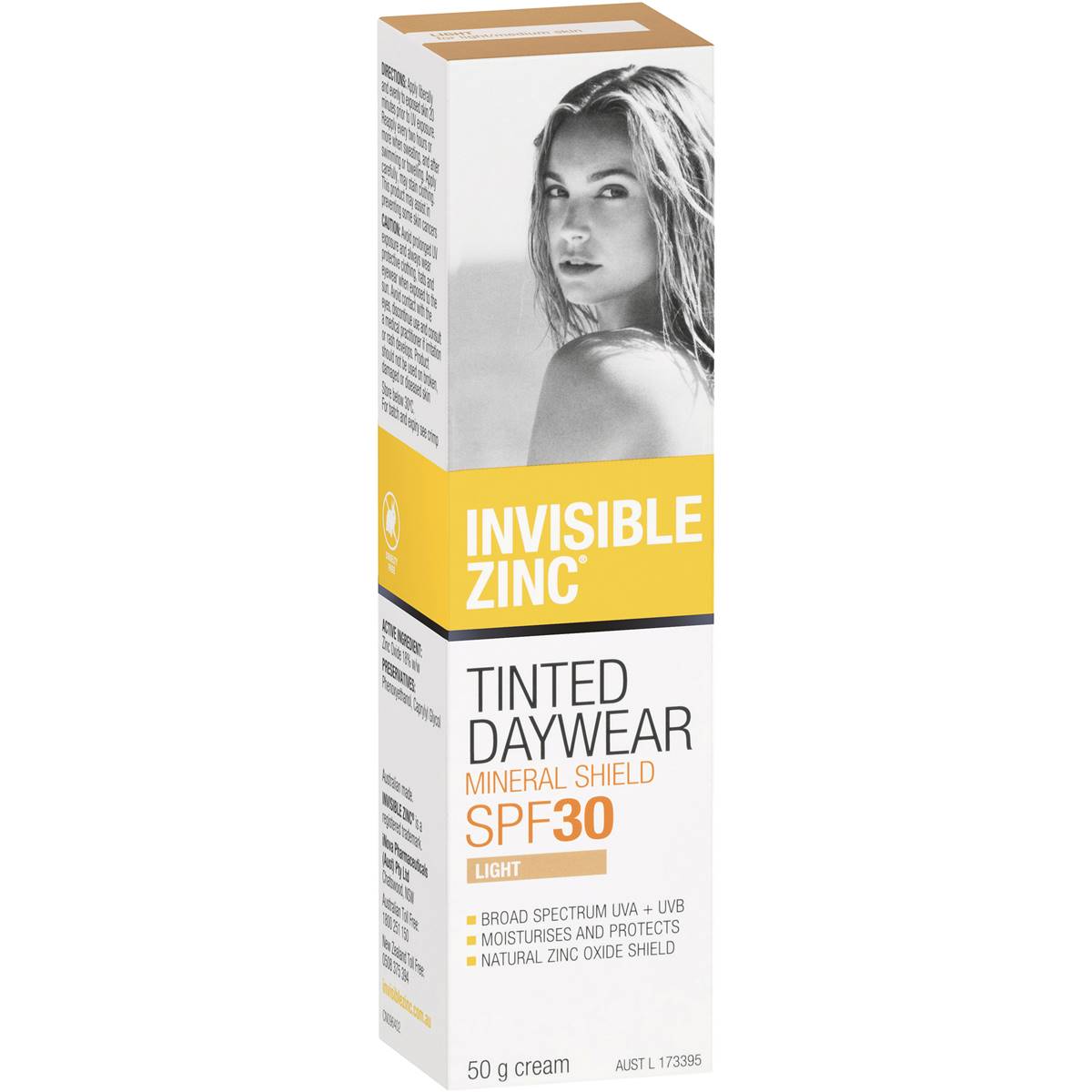 Image gallery
Each link opens a larger version of the image
Invisible Zinc Spf 30+ Sunscreen Tinted Daywear Light 50g
Product Details
Always read the label. follow The directions for use. This medicine may not be right for you. Read the warnings on pack before purchase. If symptoms persist, talk to your health professional. Sunscreens are only one part of sun protection. Prolonged high-risk sun exposure should be avoided. Frequent re-application or use in accordance with directions is required for effective sun protection.
Tinted daywear
Moisturiser
Zinc oxide protection
Foundation
More than just mineral makeup, a complete 3-in-1 moisturiser, zinc oxide sunscreen and sheer foundation for every day high UV protection. Use daily to nourish, protect and help prevent the appearance of premature ageing of the skin caused by UV exposure.
Only active ingredient zinc oxide
- No titanium dioxide
- No parabens
-Low irritant for sensitive skin
Ingredients
Preservatives: Phenoxyethanol, Caprylyl Glycol
Directions
ÿApply liberally and evenly to exposed skin 20 mins prior to UV exposure. Repeat at regular intervals and after swimming. Avoid prolonged UV exposure and always wear protective clothing, hats and eyewear when exposed to the sun. Apply carefully, may stain clothing.
Product Warnings
Avoid contact with the eyes. If irritation or rash develops discontinue use.