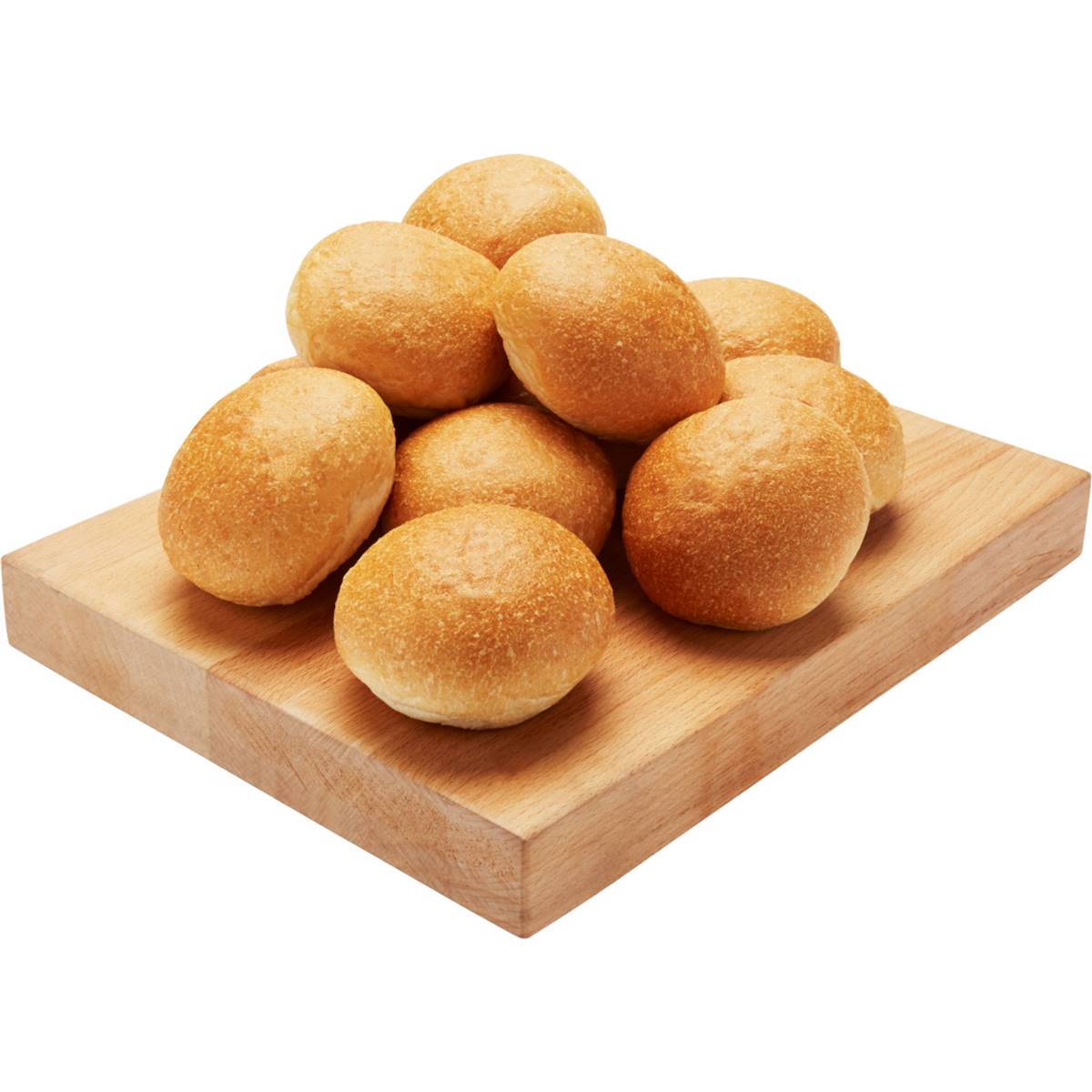 Image gallery
Each link opens a larger version of the image
Woolworths Mini Bread Rolls Soft Lunch 12 Pack
Product Details
Ingredients
Wheat Flour, Water, Yeast, Wheat Gluten, Vegetable Oils (Palm, Canola), Iodised Salt, Yellow Pea Flour, Vitamins (Thiamin, Folate). Topping Options: Plain or Sesame Seeds or Poppy Seeds.
Contains: Gluten and Sesame Seeds.
May be present: Egg, Milk, Peanuts, Soybeans, Tree Nuts, Sulphites and Lupin.
Allergen may be present
Egg, Milk, Peanuts, Soybean, Sulphites, Tree Nuts, Lupin
Nutrition Information
Quantity Per Serving
Quantity Per 100g / 100mL
Energy
520.00kJ
1210.00kJ
Carbohydrate
21.20g
49.40g
Dietary Fibre
1.50g
3.30g
Quantities stated above are averages only. Further nutrition information may be displayed on the product label.
< means Less Than.
- means that the value is not available.