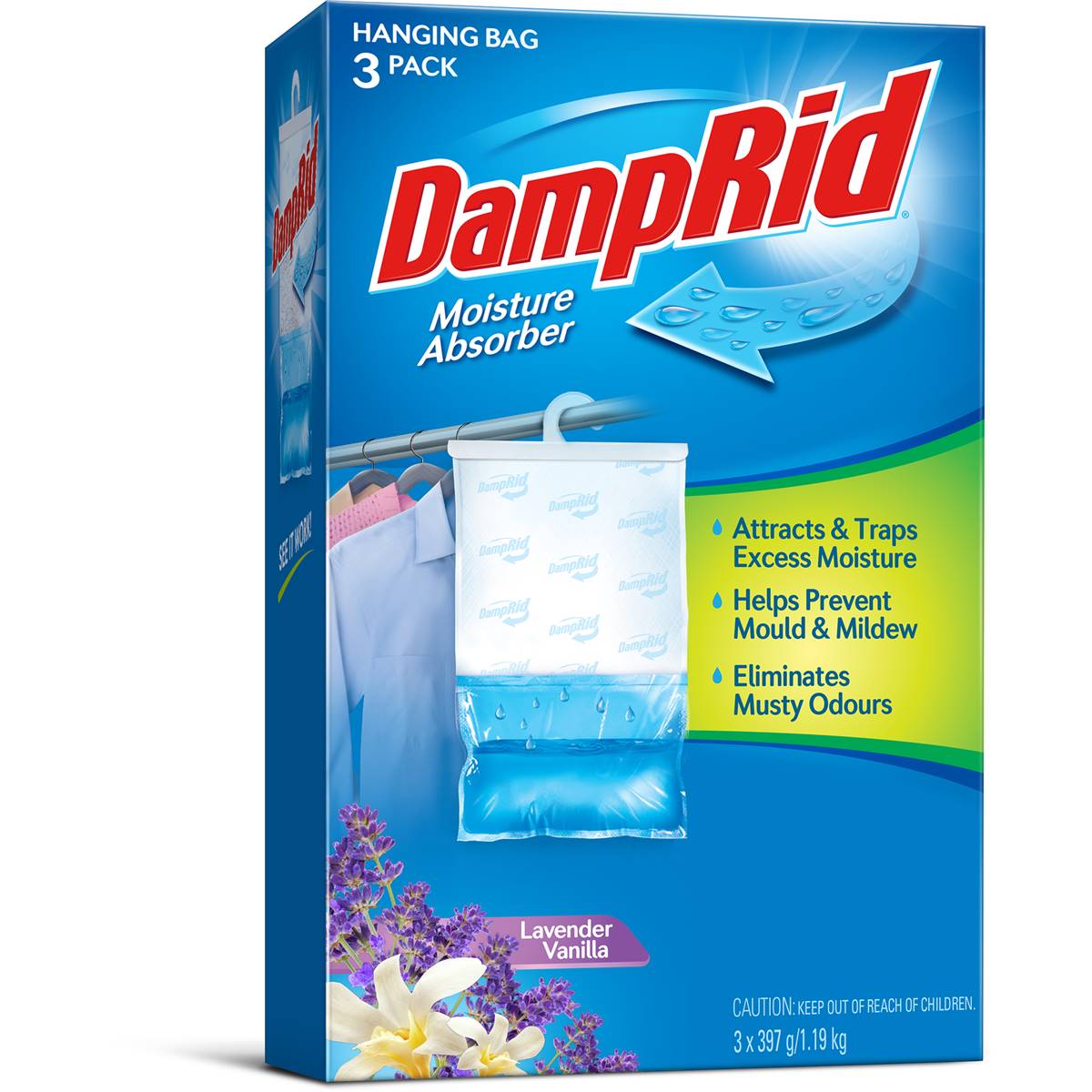 Image gallery
Each link opens a larger version of the image
Damp Rid Hanging Moisture Absorber Lavender & Vanilla 3 pack
Product Details
DampRid.
Hanging Moisture Absorber.
Lavender Vanilla.
DampRid Hanging Moisture Absorber eliminates excess moisture that can damage your clothes and leather goods, cause milder spotting and damp feeling fabrics. It not only protects clothes from damage but also eliminates odours caused by moisture. And the Hanging Moisture Absorber prevents mould and mildew by eliminating the excess moisture that allows mould and mildew to grow. It won't dry the air excessively to damage plants, furniture or household good. The Hanging Moisture Absorber can be used in the wardrobe, bathroom, laundry room, storage room or anywhere that excess moisture and stagnant air are a problem. It's so effective it's patented.
Ingredients
Contains: Calcium Chloride
Directions
- Remove from carton and discard clear plastic wrapper.
- Unfold and hand with enough space to allow air circulation.
- When all the white cystal have dissolved, discard in bin while holding bag upright and replace.
Note- purple fragrance beads


Keep out of reach of children.
Irritating to eyes. Avoid contact with eyes. May be harmful if swallowed.