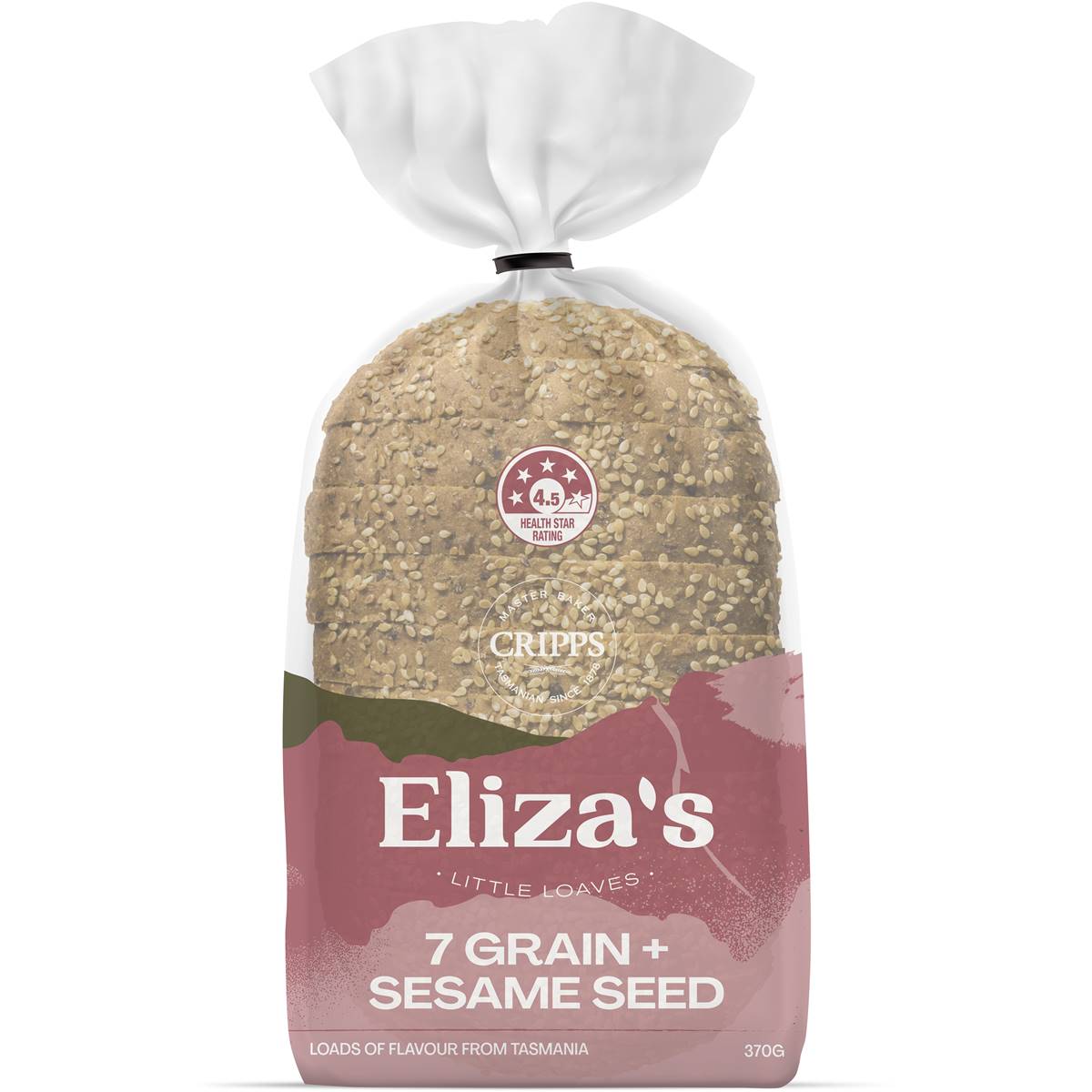 Image gallery
Each link opens a larger version of the image
Eliza's Little Loaves 7 Grain & Sesame Each
Product Details
Eliza's Grain and Sesame Seed.
Ingredients
Wheat Flour, Water, Mixed Grains (20%) (Kibbled Purple Wheat, Malted Wheat Flakes, Wheat Bran, Wheat Germ, Rolled Oats, Kibbled Rye, Polenta), Yeast, Wheat Gluten, Sesame Seeds (2%), Soy Grifts, Linseed, Vinegar, Iodised Salt, Canola Oil, Soy Flour, Vegetable Emulsifier (471), Vitamins (Thiamin, Folate).
Allergen
Gluten, Sesame Seeds, Soybean
Nutrition Information
Servings Per Package: 6(10 slices plus 2 crusts)
Serving Size: 62grams (2 slices)
Quantity Per Serving
Quantity Per 100g / 100mL
Quantities stated above are averages only. Further nutrition information may be displayed on the product label.
< means Less Than.
- means that the value is not available.