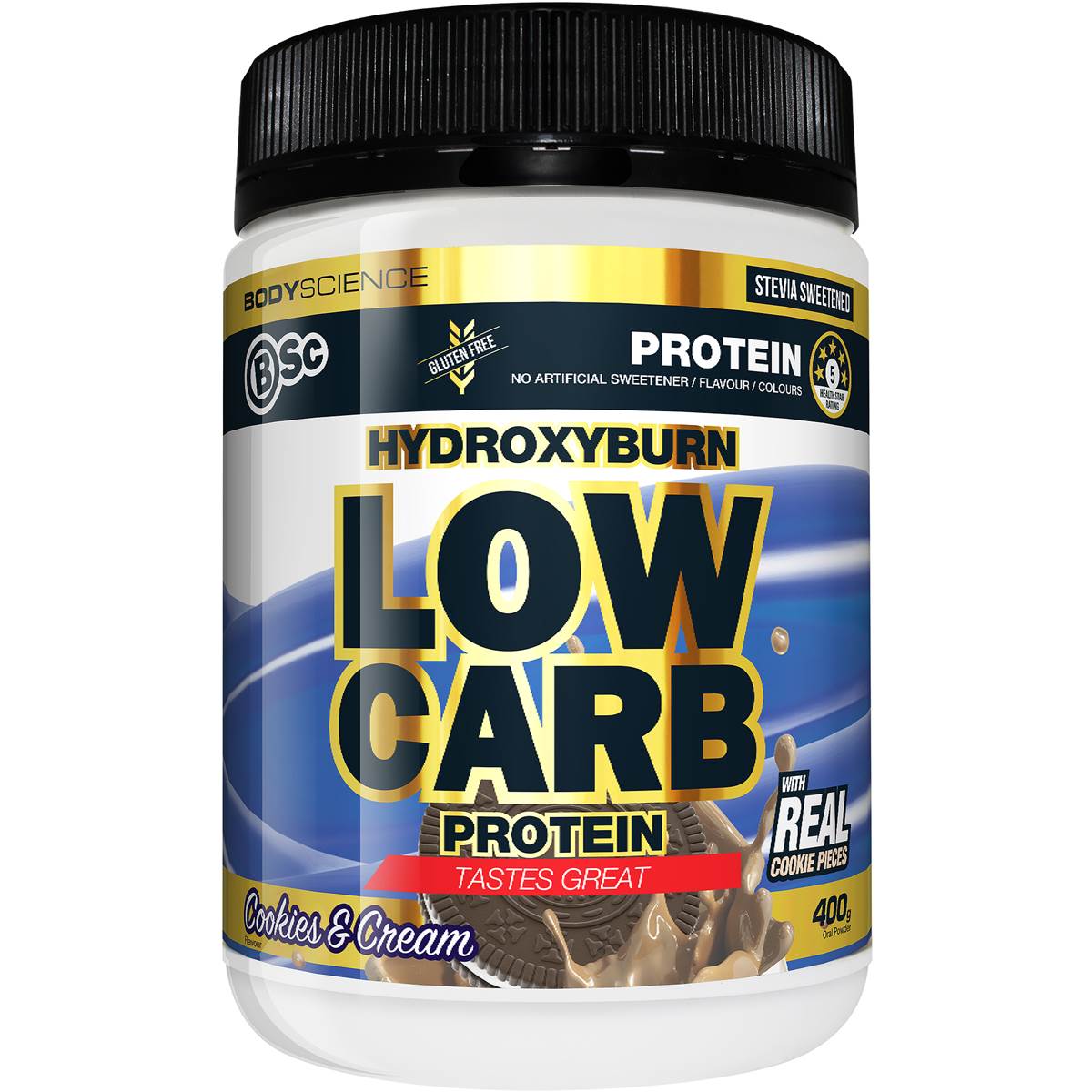 Image gallery
Each link opens a larger version of the image
Body Science International Hydroxyburn Pro Diet 400g Cookies & Cream 400g
Product Details
Are you looking to be a healthier, leaner and fitter version of yourself? HydroxyBurn Pro Diet has been formulated to help you get there. This research driven formula contains a proprietary blend of high quality proteins, with added Glycine, BCAA's, L-Carnitine and Green tea plus vitamin and minerals to help you build muscle, boost your metabolism, reduce your appetite and aid recovery. High in protein but low in fat and calories, it can be taken daily to help get you lean and ripped
Ingredients
Bsc Proprietary Protein Blend
(Soy Protein Isolate, Whey Protein Concentrate), Maltodextrin, Flavours, Amino Acid Blend (Glycine, L- Leucine, L-Isoleucine, L-Valine), Vitamin And Mineral Blend (Tricalcium Phosphate, Magnesium Phosphate Tribasic, Ascorbic Acid, Ferric Pyrophosphate, Vitamin E, Zinc Sulfate Monohydrate, Manganese Sulfate, Niacinamide, Vitamin A Acetate, Copper Sulphate Anhydrous, Calcium D-Pantothenate, Vitamin D3, Vitamin B12, Pyridoxine HCI, Riboflavin, Thiamine HCI, Chromium Chloride, Sodium Molybdate, Folic Acid, Potassium Iodide" Sodium Selenite, Biotin), Thickener (Xanthan Gum), L-Carnitine, Green Tea Extract, Sweetener Sucralose), Inositol.

Milk, Soybeans and their Products.
Nutrition Information
Nutrition
Avg Qty Per 100g
Avg Qty Per Serving
Further nutritional information may be displayed on back of pack.
Directions
For best results. Fuel your post-training with protein within 20 minutes.
Product Warnings
Not suitable for children under 15 years or pregnant women. Should only be used under medical or dietetic supervision.

Not suitable as the sole source of nutrition. Consume in conjunction with an appropriate exercise program and healthy diet. See lid of tub for batch number and expiry date.ÿ