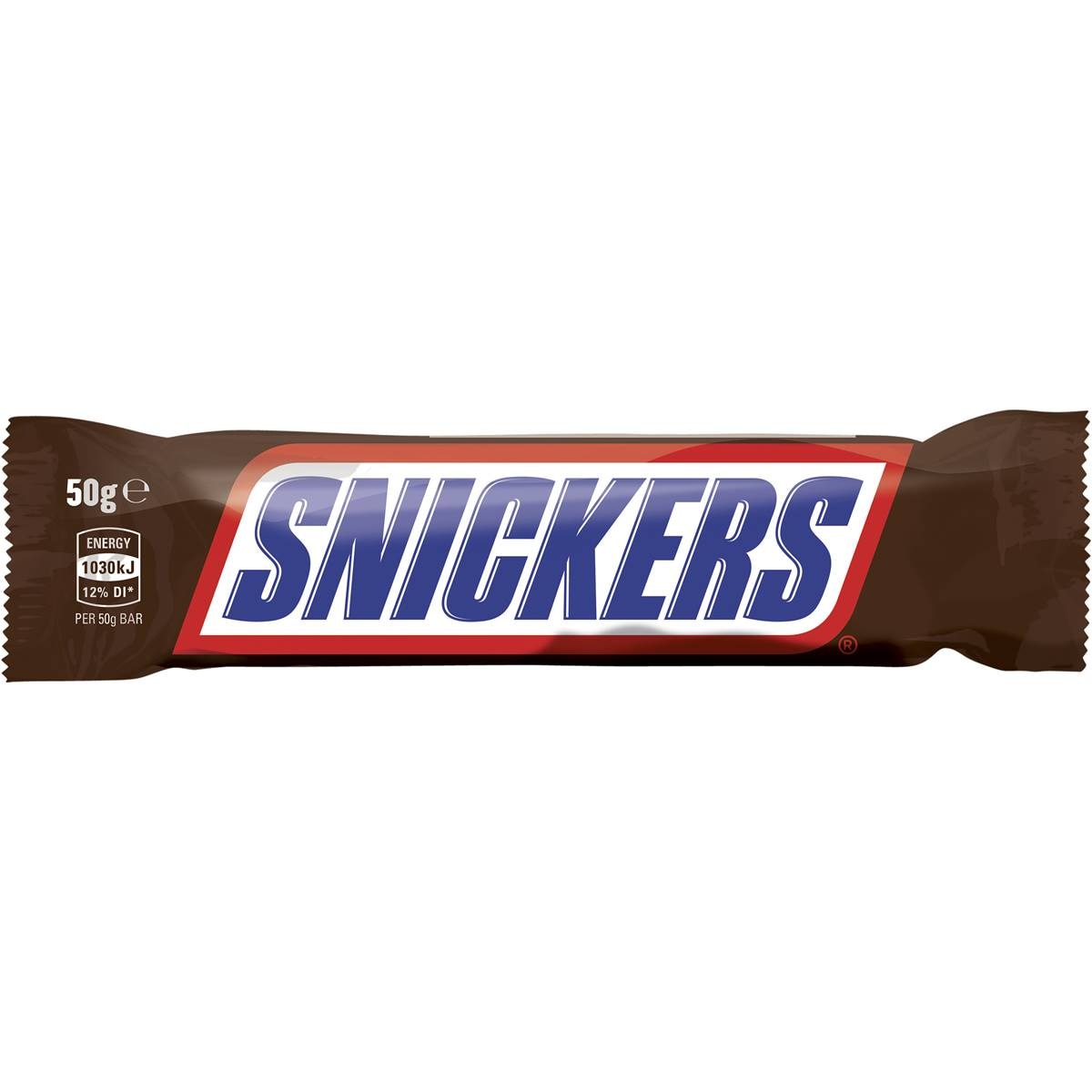 Image gallery
Each link opens a larger version of the image
Snickers Chocolate Bar 50g
Product Details
SNICKERS. You're not you when you're hungry.
SNICKERS chocolate bars are packed with peanuts, caramel, nougat, milk chocolate. Reach for a SNICKERS chocolate bar to tackle snack time at the office or an on the go treat to conquer your hunger. Remember, you're not you when you're hungry.
Peanuts. Caramel. Nougat. Milk Chocolate.
Also available in a fun size share pack.
Perfectly portioned to enjoy as a treat.
Suitable for vegetarians.
Pack includes 50g bar of SNICKERS.
Ingredients
Sugar, Roasted Peanuts, Glucose Syrup (Sources Include Wheat), Milk Solids, Cocoa Mass, Vegetable Fat, Cocoa Butter, Salt, Emulsifier (Soy Lecithin), Egg White, Natural Flavour (Vanilla Extract).
Allergen
Egg, Milk, Peanuts, Soy, Wheat
Nutrition Information
Servings Per Package: 1
Serving Size: 50g
Quantity Per Serving
Quantity Per 100g / 100mL
Quantities stated above are averages only. Further nutrition information may be displayed on the product label.
< means Less Than.
- means that the value is not available.