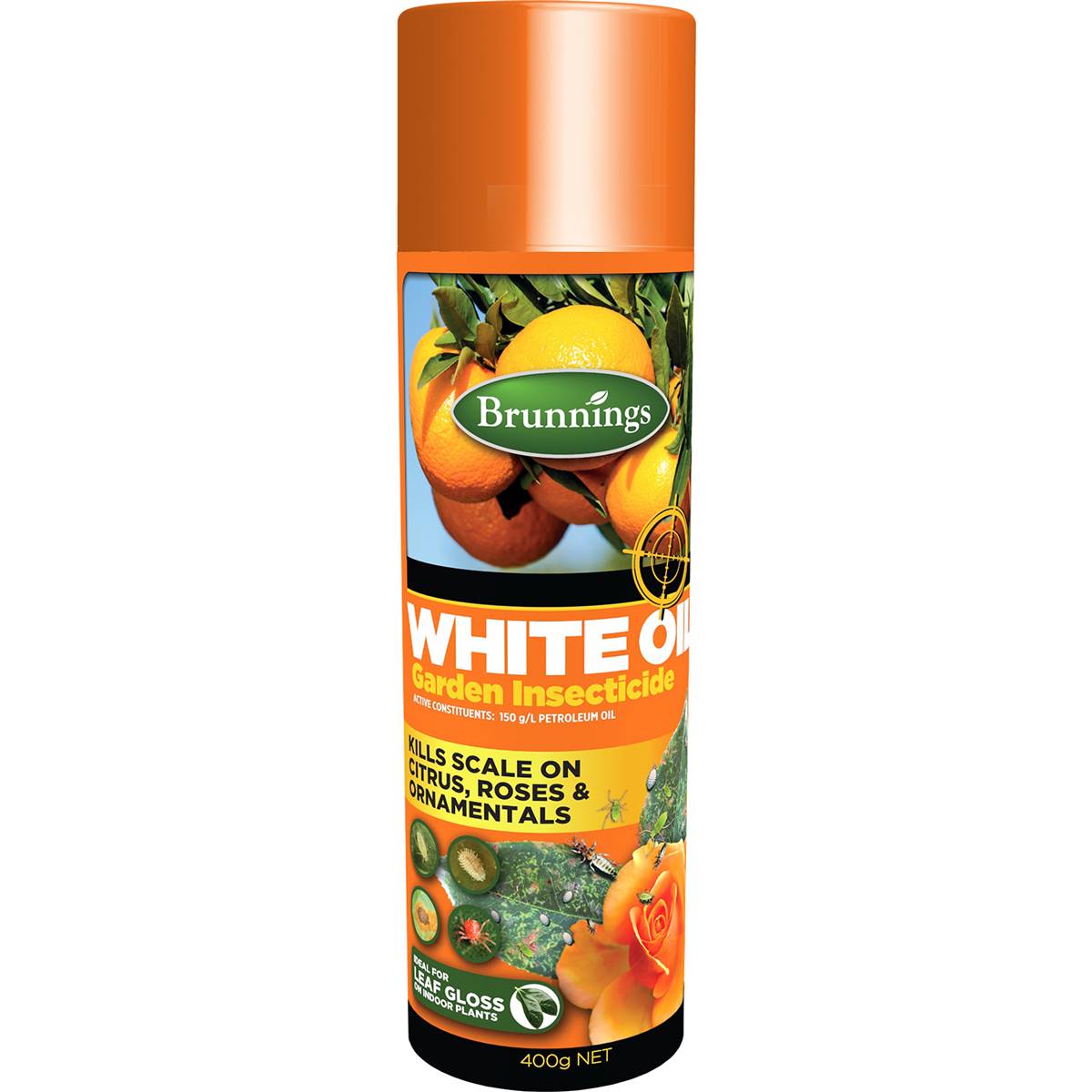 Image gallery
Each link opens a larger version of the image
Brunnings White Oil Aerosol 400g
Product Details
Brunnings White Oil Aerosol
Brunnings White Qil Aerosol kills scale on citrus, shrubs, roses and ornamentals and controls a wide range of insects.

• Can be applied all year round
• Ideal for leaf gloss on indoor plants.
• Controls insects including aphids, mealy bugs and spider mites.
Directions
Do not spray in hot or windy conditions. Do not spray outdoors if rain is expected in 24 hours.

Spray lightly onto affected foliage or foliage you wish to be polished. Ensure all areas are covered. Hold can at least 15cm from the plant. When spraying try to cover at least 1 metre every 5 seconds by spraying in a sweeping motion.