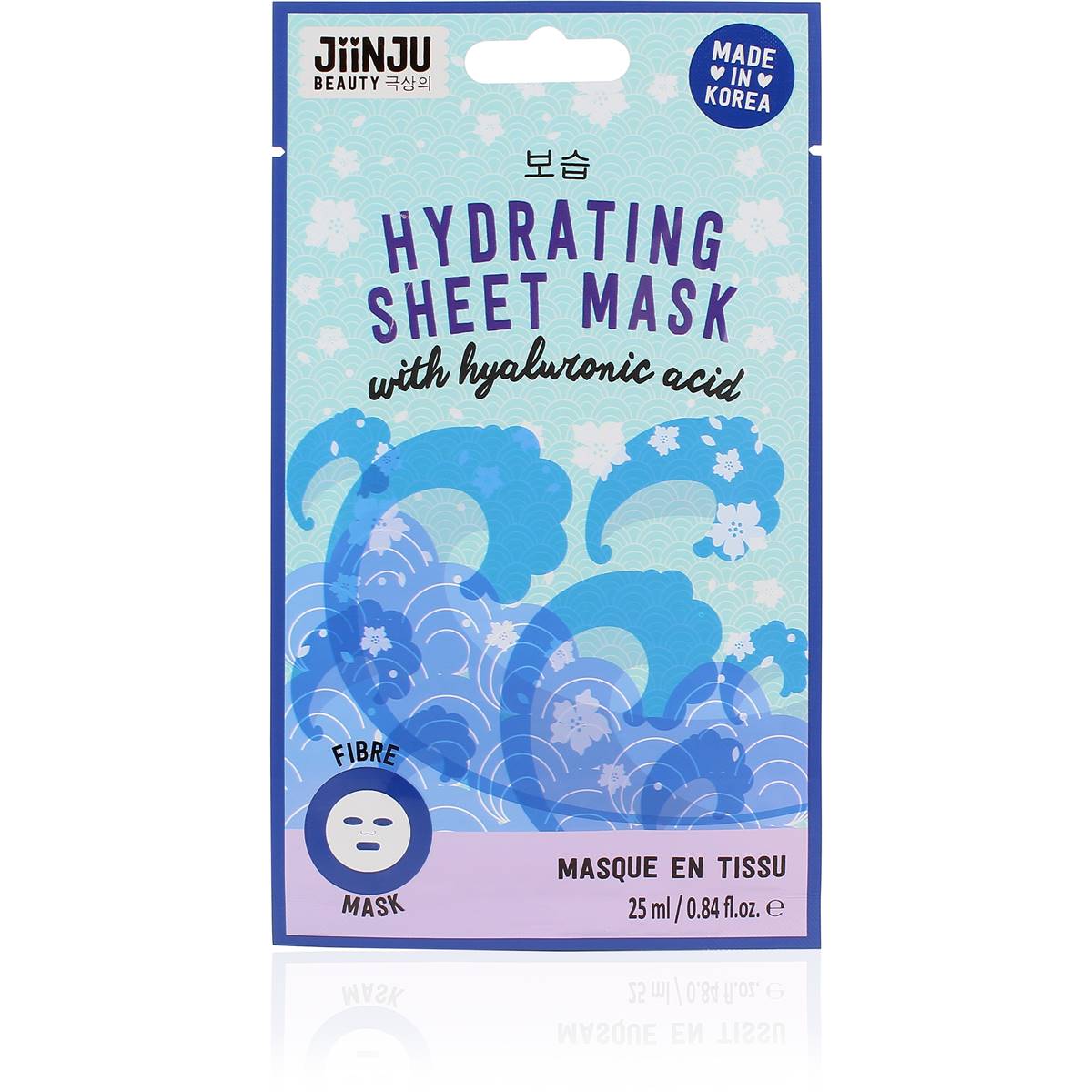 Image gallery
Each link opens a larger version of the image
Jiinju Hydrating Sheet Mask With Hyaluronic Acid Each
Product Details
This super hydrating mask is infused with hyaluronic acid and pumpkin extract to nourish the skin for a soft complexion. Hyaluronic Acid
(Sodium Hyaluronate) is the salt form of HA and is know to plum skin to reduce the appearance of fine lines and wrinkles.

JiinJu sheet masks are ultra soft and light, and adhere to the skin to help prevent the skin-loving formula from evaporating.