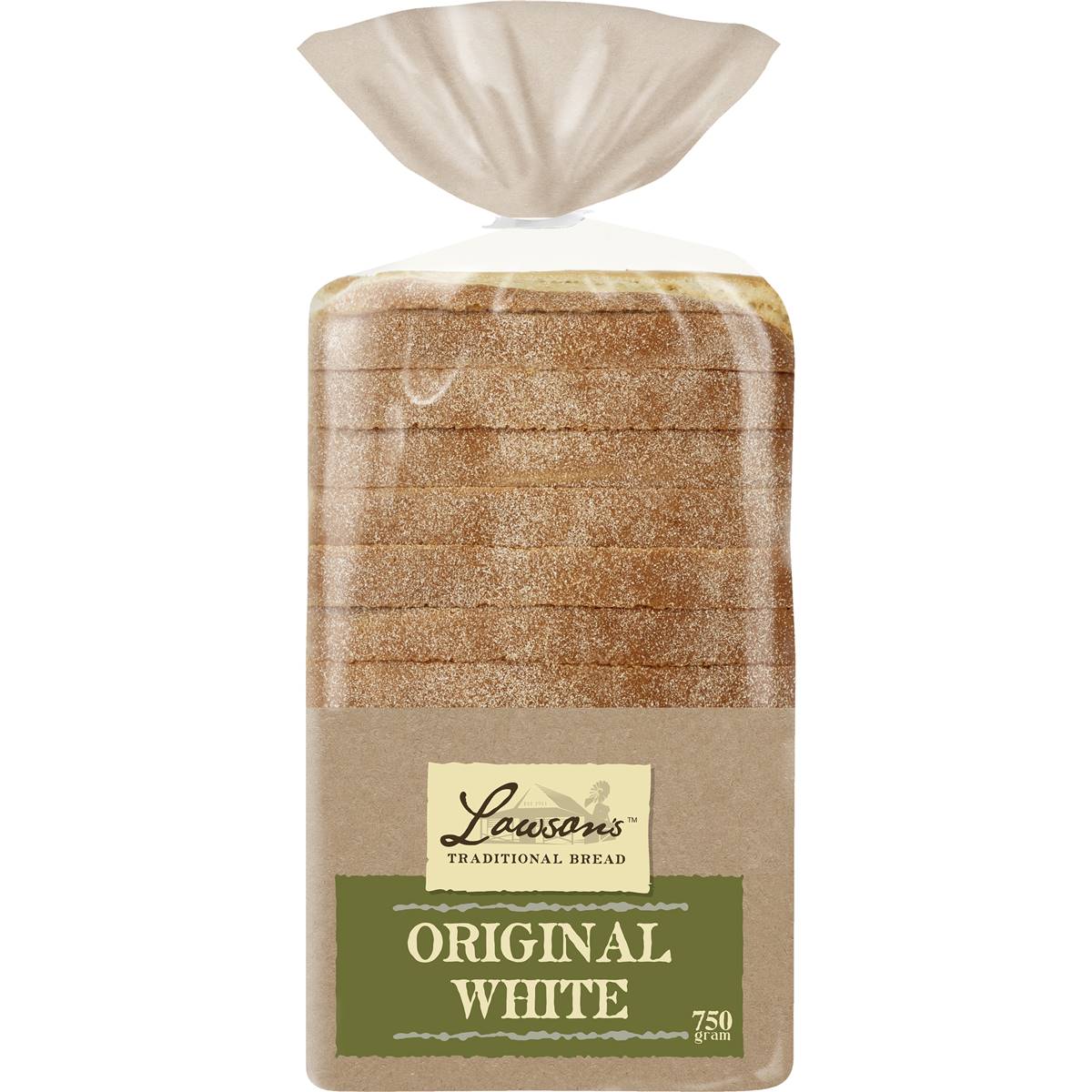 Image gallery
Each link opens a larger version of the image
Lawson's White Traditional Bread 750g
Product Details
Lawson's Original White Loaf
Lawson's Traditional Bread is baked in the spirit and traditions of country Australia, where bread was handmade, took time, was generous in size and full of abundant goodness. In this spirit, these breads are brimming with nature's simplest ingredients and baked in a generous wide tin to deliver a hearty loaf with the best possible flavour and taste.
In the 1910's a small bakery tantalised the locals with the exquisite aroma wafting from their bakehouse as the deliciously dense and wholesome breads were baking. These famous breads attracted locals and visitors far and wide who returned again and again for the prized loaves. This Original White loaf is baked in the spirit of this traditional bread. Enjoy it toasted or loaded up with your favourite chunky fillings.
This product contains no artificial preservatives or colours, no animal fats and is a source of fibre and protein.
Ingredients
Wheat Flour, Water, Yeast, Vinegar, Fermentted Wheat Flour, Wheat Semolina, Iodised Salt, Canola Oil, Soy Flour, Vegetable Emulsifier (481), Vitamins (Thiamin, Folic Acid).
Allergen
Gluten Containing Cereals, Soy
Nutrition Information
Nutrition
Avg Qty Per 100g
Avg Qty Per Serving
Further nutritional information may be displayed on back of pack.