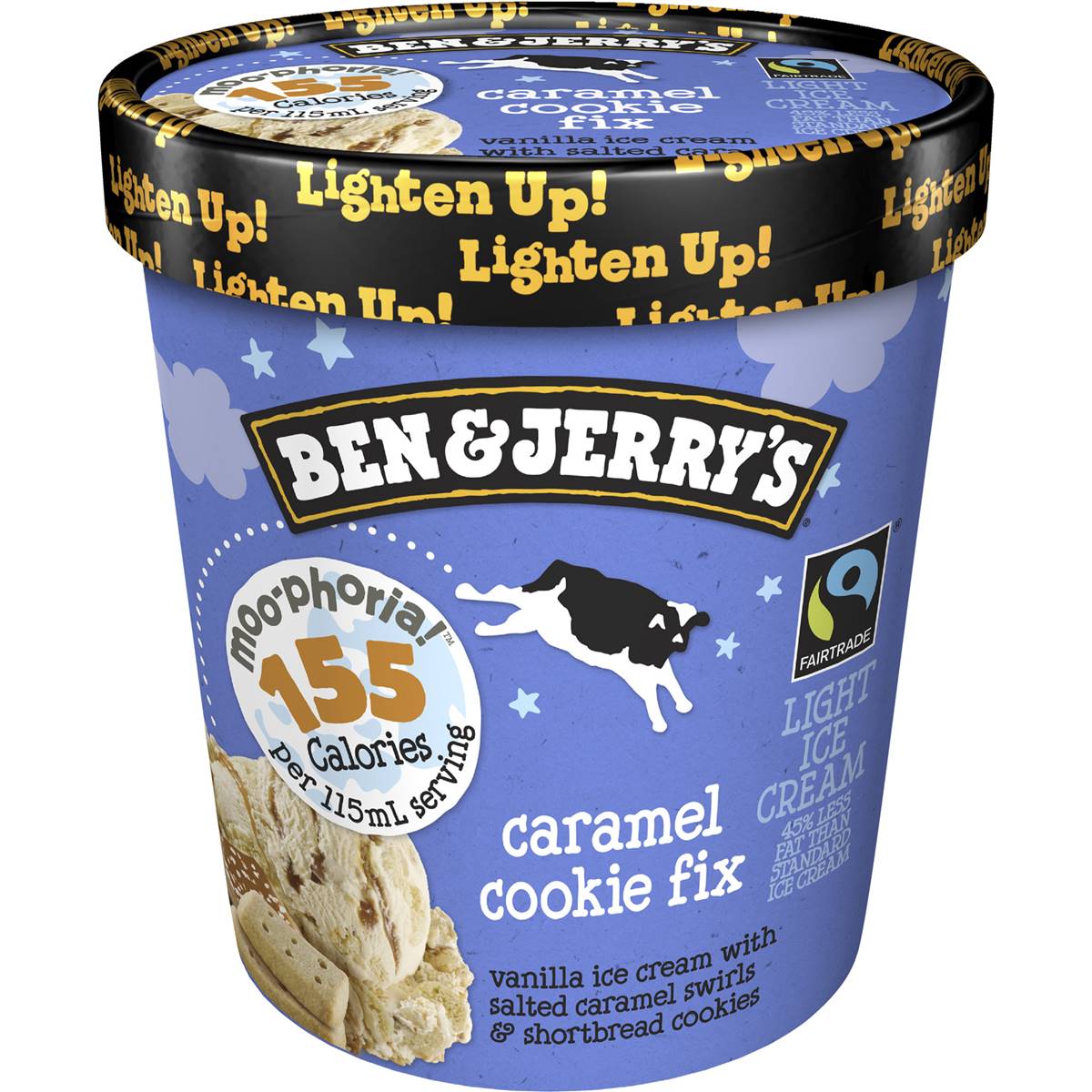 Image gallery
Each link opens a larger version of the image
Ben & Jerry's Moophoria Caramel Cookie Fix 458ml
Product Details
BEN & JERRY`S ICE CREAM CREAM COOKIE LIGHT 458 ML
When you can't decide between salty and sweet, Caramel Cookie Fix has just what you need. Plenty of sweet, not too much salty, and just the right amount of cookie and caramel swirls to crush that craving.
Ben & Jerry's Caramel Cookie Fix light ice cream pint
Vanilla Ice Cream with Salted Caramel Swirls & Shortbread Cookies
Includes Fairtrade certified sugar & vanilla.
All of Ben & Jerry's ice cream is made with non-GMO sourced ingredients & cage-free eggs.
Kosher certified dairy; Organic dairy was sourced for this ice cream mix.
Ben & Jerry's uses responsibly sourced packaging.