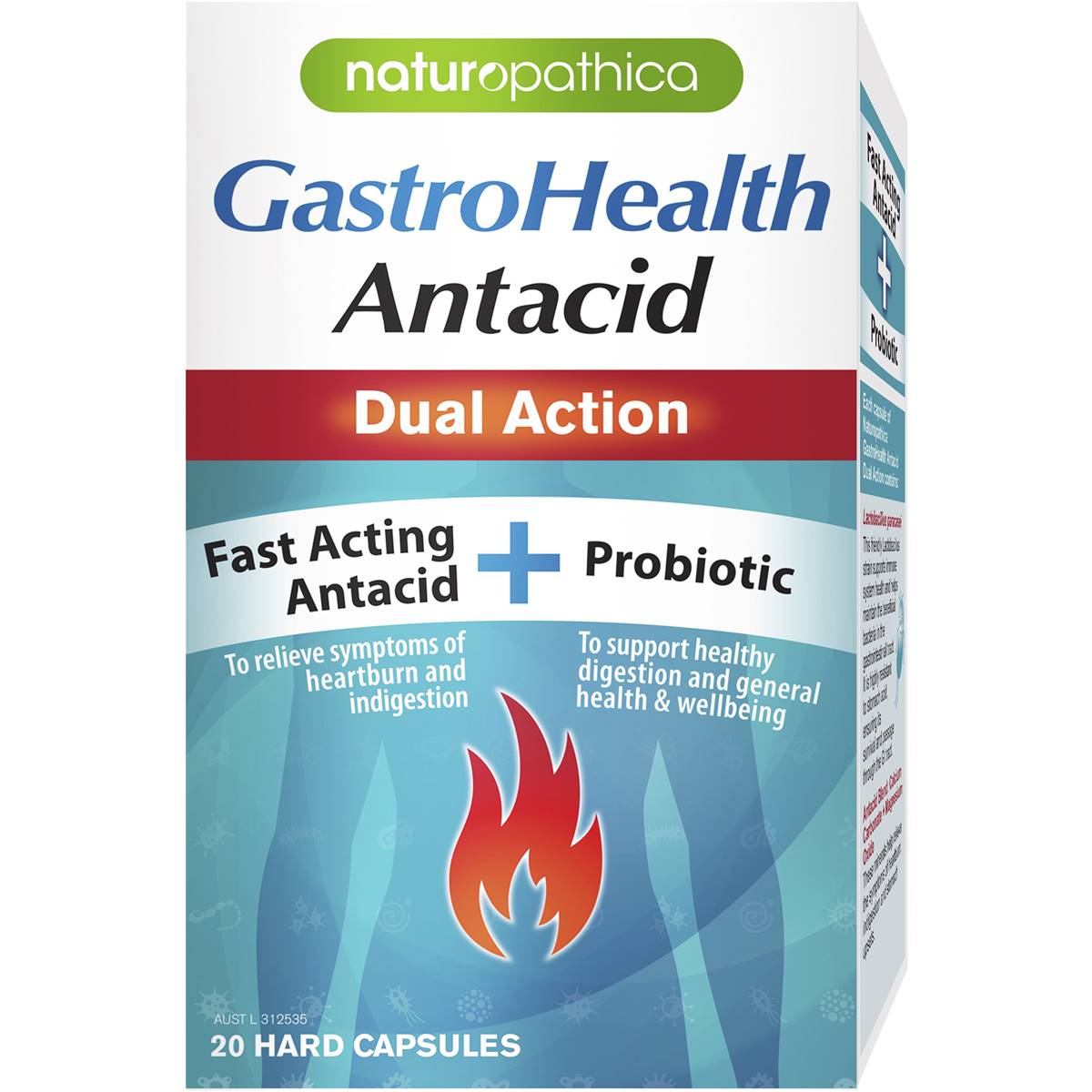 Image gallery
Each link opens a larger version of the image
Naturopathica Gastro Health Antacid Dual Action 20 pack
Product Details
Always read the label. follow The directions for use. This medicine may not be right for you. Read the warnings on pack before purchase. If symptoms persist, talk to your health professional.
Gastro Health Antacid helps relieve the symptoms of:
• Heartburn
• Indigestion
• Stomach upsets
• Occasional over-indulgence
Why choose Gastro Health Antacid Dual Action? Bad bacteria, fatty foods, and alcohol can cause symptoms of heartburn and upset your balance of good and bad bacteria. Gastro Health Antacid Dual Action combines the benefit of a fast acting antacid blend to reduce acid in the stomach, plus probiotics to support the balance of good bacteria in the gastrointestinal tract.