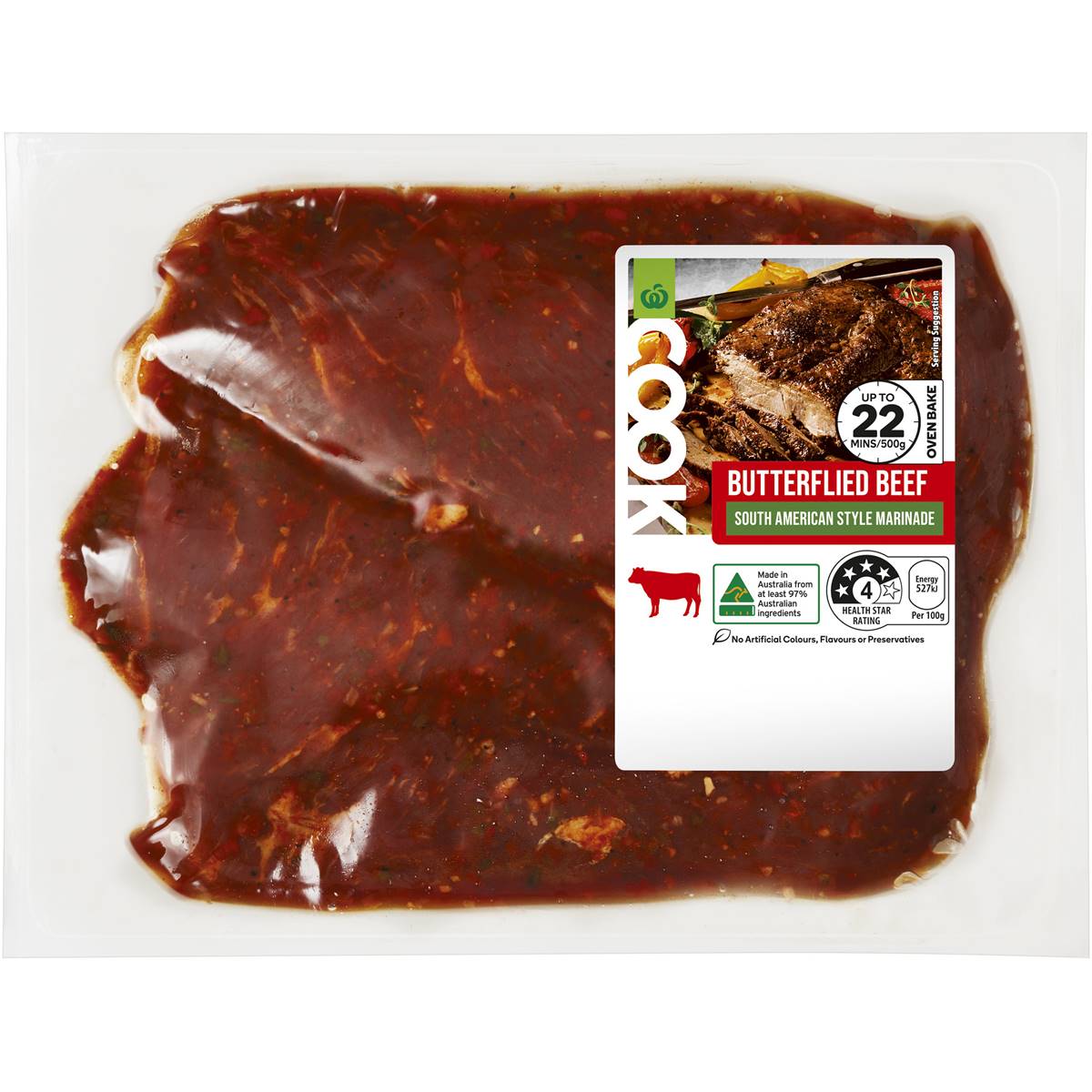 Image gallery
Each link opens a larger version of the image
Woolworths Cook Butterflied Beef South American Style Marinade 500g - 900g
Product Details
This is a variable weight product and is priced by $/kg. Once we've picked your item in store, we'll refund you for the difference between the weight paid and the weight received.
Ingredients
Australian Beef (97%), Dehydrated Vegetables (Onion, Capsicum, Tomato, Garlic), Salt, Sugar, Spices (Paprika, Pepper), Maltodextrin (Maize), Yeast Extract, Vinegar Powder.
Nutrition Information
Quantity Per Serving
Quantity Per 100g / 100mL
– Sugars
Less than 1 g
Less than 1 g
Quantities stated above are averages only. Further nutrition information may be displayed on the product label.
< means Less Than.
- means that the value is not available.