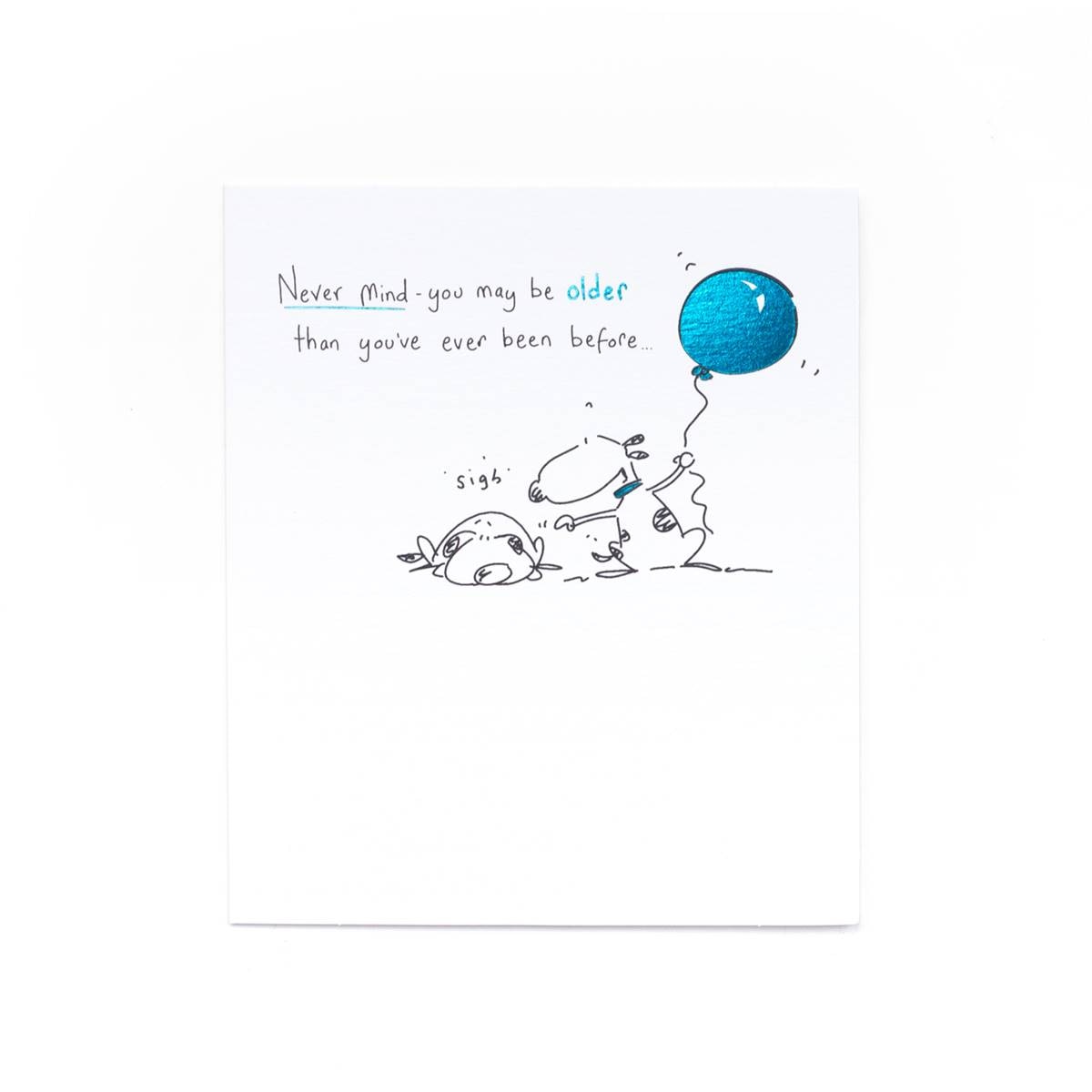 Image gallery
Each link opens a larger version of the image
Hanson White Dog With Balloon Birthday Card each
Product Details
Funny sketch dog with colourful typography and a punch line on the inside will surely put a smile on their face
Front message: Never mind, you may be older than you've been before...
Inside message: ...but you're also younger than you'll ever be again! Happy Birthday!
Size: 143 x 165mm
Made from FSC paper
Connect with a laugh! A fabulous feast of fresh and funny cards for all tastes, lovingly prepared by our award-winning team of experts in our very own humour lab! Whatever tickles your fancy, we?ve got it on the menu!